An international team of researchers - led by scientists at UC San Francisco, Stanford University, the University of North Carolina (UNC), and the Friedrich-Alexander University Erlangen-Nürnberg in Germany - has developed a new opioid drug candidate that blocks pain without triggering the dangerous side effects of current prescription painkillers. Their secret? Starting from scratch - with computational techniques that let them explore more than four trillion different chemical interactions.
In a new study - published online August 17, 2016 in Nature - the researchers used the newly deciphered atomic structure of the brain's "morphine receptor" to custom-engineer a novel drug candidate that blocked pain as effectively as morphine in mouse experiments, but did not share the potentially deadly side effects typical of opioid drugs. In particular, the new drug did not interfere with breathing - the main cause of death in overdoses of prescription painkillers as well as street narcotics like heroin - or cause constipation, another common opioid side effect. The new drug also appears to side-step the brain's dopamine-driven addiction circuitry and did not cause drug-seeking behavior in mice.
More work is needed to establish that the newly formulated compound is truly non-addictive and to confirm that it is as safe and effective in humans as it is in rodents, the authors say. But if the findings are borne out, they could transform the fight against the ongoing epidemic of prescription painkiller addiction.
Deaths from opioid drug overdoses have been on the rise in the US for decades. According to the Centers for Disease Control and Prevention, 28,000 Americans died of narcotic overdoses in 2014, four times more than in 1999, with more than half of these deaths involving prescription drugs. The epidemic has gotten the attention of national leaders: in February, 2016, President Obama proposed $1.1 billion in new funding for opioid addiction treatment and in July Congress passed the Comprehensive Addiction and Recovery Act, a bill intended to curb opioid abuse and improve treatment.
But as damaging as opioids can be, modern medicine depends on these drugs as our most powerful weapon against pain.
"Morphine transformed medicine," said Brian Shoichet, PhD, a professor of pharmaceutical chemistry in UCSF's School of Pharmacy and co-senior author on the new paper. "There are so many medical procedures we can do now because we know we can control the pain afterwards. But it's obviously dangerous too. People have been searching for a safer replacement for standard opioids for decades."
Trillions of virtual experiments lead to novel opioid chemistry
Much of drug discovery, Shoichet says, begins by taking a successful drug like morphine and tweaking its structure to try to get rid of side effects while maintaining its primary function. The new study took a different, much more radical approach: "We didn't want to just optimize chemistry that already existed," Shoichet said. "We wanted to get new chemistry that would confer completely new biology."
Key to the new paper was knowing the atomic structure of the mu-opioid receptor, the brain's "morphine receptor," which was recently deciphered by co-senior author and 2012 Nobel laureate Brian Kobilka, MD, a professor of molecular and cellular physiology at the Stanford University School of Medicine.
"With traditional forms of drug discovery, you're locked into a little chemical box," Shoichet said. "But when you start with the structure of the receptor you want to target, you can throw all those constraints away. You're empowered to imagine all sorts of things that you couldn't even think about before."
With this structural information in hand, Shoichet's team turned to a computational approach called molecular docking, which was pioneered in the 1980s at UCSF's School of Pharmacy by Shoichet's mentor, emeritus professor Tack Kuntz, PhD. In a two-week period, the researchers performed roughly four trillion "virtual experiments" on a UCSF computer cluster, simulating how millions of different candidate drugs could turn and twist in millions of different angles to find those configurations that were most likely to fit into a pocket on the receptor and activate it. They also strove to avoid molecules that could stimulate beta-arrestin2, part of a biological pathway linked to the respiratory suppression and constipation typical of other opioids.
This led to a short-list of 23 candidate molecules judged by the software and the research team - especially co-lead authors Henry Lin, PhD of UCSF and Aashish Manglik, MD, PhD at Stanford - to be most likely to activate the mu-opioid receptor in the way the researchers wanted.
Only then did the team actually test these candidate drugs in the real world. Co-lead author Dipendra Aryal, PhD, led a team of researchers in the pharmacology lab of co-senior author Bryan Roth, MD, PhD, a professor of pharmacology at the University of North Carolina (UNC) School of Medicine, to identify the most potent of the 23 leading candidates. Then, based on the structural insights of Manglik and Lin, Roth's team worked with the lab of co-senior author Peter Gmeiner, PhD, chair and professor of medicinal chemistry at the Friedrich-Alexander University Erlangen-Nürnberg in Germany, to optimize this compound's chemical efficacy 1000-fold. This approach succeeded in producing a molecule that the researchers called PZM21, which is chemically unrelated to existing opioid drugs.
New chemistry leads to 'unprecedented, weird and cool' new biology
In further pharmacological tests conducted in the Roth lab, PZM21 exhibited the "new biology" the researchers had been looking for: efficiently blocking pain without producing the constipation and breathing suppression typical of traditional opioids.
"After we replicated the lab experiments and mouse studies several times, then I became excited about the potential of this new drug," Roth said.In addition, PZM21 appeared to dull pain by affecting opioid circuits in the brain only, with little effect the on opioid receptors in the spinal cord that mediate pain reflexes. No other opioid has such a specific effect, Shoichet said, calling it "unprecedented, weird and cool."
Additional behavioral tests in mice suggested the drug may also lack the addictive qualities of existing opioids. Specifically, the drug didn't produce the hyperactivity other opioids trigger in mice by activating the brain's dopamine systems - which are also involved in addiction. Perhaps more tellingly, mice did not spend more time in test chambers where they had previously received doses of PZM21 - a test called "conditioned place preference" that is considered a correlate of human drug-seeking behavior.
"We haven't shown this is truly non-addictive," Shoichet cautioned, emphasizing that further experiments in rats and humans would be needed to establish the compound's addictive potential. "At this point we've just shown that mice don't appear motivated to seek out the drug."The study is a successful example of the structure-based approach to drug discovery, a technique partially pioneered at UCSF 30 years ago, Shoichet said, and is one of the first to use structural knowledge to create fundamentally new biological effects.
"This promising drug candidate was identified through an intensively cross-disciplinary, cross-continental combination of computer-based drug screening, medicinal chemistry, intuition and extensive preclinical testing," Kobilka said."If you took away any one of these collaborators it simply wouldn't have worked," Shoichet added. "Without Kobilka's structure, our computation, Roth's pharmacology, and Gmeiner's ability to put an atom in exactly the place you want it, this never would have been possible."
Nymox Pharmaceutical Corporation  is pleased to announce successful new study results from the long-term blinded placebo crossover group from the U.S. Phase 3 trials for fexapotide, the Company's lead compound in late stage development for enlarged prostate (BPH) and for localized prostate cancer. The aim of the study was to determine the clinical benefit fexapotide can provide to men who initially were double blind randomized to and received placebo, remained blinded as to their placebo treatment, and who subsequently required additional medical and/or surgical treatment. In the new study long-term outcomes were determined in 391 patients who were given double blind placebo injections, which were followed by crossover to other treatments at the patients' discretion. The numbers of blinded placebo patients who subsequently received surgical treatment during the next 2-3 years for their BPH symptoms were then prospectively analyzed. Results have now shown that there was 82-95% reduction in the number of these patients who required surgery after they received crossover fexapotide in the trial, as compared to patients who did not receive fexapotide but instead received crossover conventional approved BPH treatments (p<.0001).
"These exciting results from this long-term prospective analysis confirm what I and other researchers have consistently seen in the clinic --  that it is obvious that fexapotide greatly helps patients in terms of symptomatic benefit for their BPH;  and with these results, the clinical benefit also results in much less need for surgical intervention over the long-term. I believe these clinical results, combined with previously reported incidence and progression of prostate cancer in this patient population are truly important.  Furthermore, the extreme safety of this new drug and the lack of sexual side effects are remarkably helpful for patients," said Dr. Mo Bidair, Medical Director of San Diego Clinical Trials in San Diego, CA and an Investigator who has participated for many years in the Fexapotide Clinical Trials.
Nymox has completed and fully financed the execution of seven Phase 3 U.S. BPH (prostate enlargement) clinical protocols, including 2 prospective randomized multicenter single injection double blind clinical trials; 2 U.S. repeat injection clinical trials; and 3 U.S. blinded long-term clinical trial extension studies. In addition, a number of Phase 3 safety and clinical pharmacology studies and analyses have been completed. The Company expects to file for approvals in the next 1-2 quarters.  The Company also expects to report further analyses and results when available in the near future. The Company will publish the findings of the fexapotide clinical trials in peer review medical journals as well as in presentations at medical and urological meetings.
"These prospective study results in blinded placebo crossover patients clearly demonstrate that fexapotide reduces the long-term need for surgery by 82-95% compared to approved conventional BPH treatments", said Dr. Paul Averback MD, CEO of Nymox. "Fexapotide shows significant efficacy against prostate cancer as a therapeutic, and in addition has been shown to reduce the risk of prostate cancer when fexapotide is used to treat BPH. This is in stark contrast to some conventional BPH treatments in routine clinical use today which on the other hand increase prostate cancer risk, and which have many other well known undesirable side effects," said Dr. Averback.
For more information please contact
This email address is being protected from spambots. You need JavaScript enabled to view it. or 
800-936-9669.
ViiV Healthcare announced the start of a phase III programme to support regulatory filings for a two-drug regimen of dolutegravir (Tivicay®) and lamivudine (Epivir®) as a treatment for HIV-1 infection in adults who have not received prior antiretroviral therapy.
The phase III programme comprises two identical studies (GEMINI 1 and 2) comparing a two-drug regimen of dolutegravir plus lamivudine with a three-drug regimen of dolutegravir plus the fixed-dose tablet tenofovir/emtricitabine (Truvada®). The studies together will include approximately 1,400 men and women living with HIV and are being conducted at research centres in Europe, Central and South America, North America, South Africa and Asia Pacific.
HIV care is a long-term prospect for those living with the disease, requiring life-long adherence to treatment. Since the introduction of highly active antiretroviral therapy 20 years ago, HIV treatment regimens have predominantly included three antiretroviral drugs.1,2ViiV Healthcare is looking to the future and exploring how HIV treatment could evolve to reduce drug exposure and improve treatment adherence, while maintaining the level of efficacy achieved with three-drug regimens.
John C Pottage, Jr, MD, Chief Scientific and Medical Officer, ViiV Healthcare, commented, "We believe the clinical profile for dolutegravir presents an important opportunity to investigate the possibility of first-line treatment of HIV with a two-drug regimen. With this ambitious phase III programme, we will explore whether this two-drug regimen can fundamentally change the existing HIV treatment strategy, reducing the number of medications and potentially streamlining treatment regimens for people living with HIV."
The GEMINI trials are the third development programme undertaken by ViiV Healthcare to investigate a two-drug regimen for the treatment of HIV.
About Tivicay® (dolutegravir)
Dolutegravir (Tivicay) is an integrase strand transfer inhibitor (INSTI) for use in combination with other antiretroviral agents for the treatment of HIV. Integrase inhibitors block HIV replication by preventing the viral DNA from integrating into the genetic material of human immune cells (T-cells). This step is essential in the HIV replication cycle and is also responsible for establishing chronic infection. Tivicay is approved in over 100 countries across North America, Europe, Asia, Australia, Africa and Latin America. 
About lamivudin
Lamivudine is a nucleoside analogue used in combination with other antiretroviral agents for the treatment of HIV infection. Lamivudine is available in branded (Epivir®) and generic forms.
About ViiV Healthcare
ViiV Healthcare is a global specialist HIV company established in November 2009 by GlaxoSmithKline (LSE: GSK) and Pfizer (NYSE: PFE) dedicated to delivering advances in treatment and care for people living with HIV. Shionogi joined in October 2012. The company's aim is to take a deeper and broader interest in HIV/AIDS than any company has done before and take a new approach to deliver effective and new HIV medicines, as well as support communities affected by HIV. For more information on the company, its management, portfolio, pipeline, and commitment, please visit www.viivhealthcare.com.
About GSK
GSK – one of the world's leading research-based pharmaceutical and healthcare companies – is committed to improving the quality of human life by enabling people to do more, feel better and live longer.  For further information please visit www.gsk.com.
CSM, a leading provider of clinical trial supply services, will conduct an upcoming webinar, "Discover How Direct-to-Patient Shipping is Changing Clinical Trials." This webinar, hosted by FierceMarkets, will explore how sponsor companies and CROs are adopting direct-to-patient supply chain strategies to reach and treat patients in new, innovative, and effective ways. This presentation is free to the public and will take place on Wednesday, September 28th, 2:00PM Eastern. 
The webinar will cover a comprehensive case study where multiple providers worked together on designing and implementing a direct-to-patient distribution strategy for complex clinical trials. Participants will learn how to strategically design direct-to-patient trials, reach wider patient populations, perform complex clinical trials, and increase patient enrollment and retention rates. Visit this registration page for important information regarding the webinar: http://bit.ly/2b9YuuS 
Moderating the session is Eric Sagonowsky, Associate Editor on the FierceMarkets Life Sciences team. Speaking on the topic of supply chain strategy and logistics planning is Bob Albanese, Senior Vice President of Strategic Development of CSM. Hailee Hunt-Hawkins, Study Coordinator at Vanderbilt Kennedy Center, will discuss the clinical site's challenges faced as well as patient benefits. 
Webinar: Discover How Direct-to-Patient Shipping is Changing Clinical Trials 
Speakers: 
Bob Albanese, Senior VP of Strategic Development, CSM 
Hailee Hunt-Hawkins, Study Coordinator, Vanderbilt Kennedy Center 
Who Should Attend: 
Clinical Operations 
Clinical Supply Chain and Logistics
Primary Investigators 
Clinical Trial Coordinators 
Chief Executive Officers 
Date: Wednesday, September 28, 2016 
Time: 2:00PM Eastern 
Register Now: http://bit.ly/2b9YuuS
AstraZeneca and Eli Lilly and Company (Lilly) announced they have received US FDA Fast Track designation for the development programme in Alzheimer's disease for AZD3293, an oral beta secretase cleaving enzyme (BACE) inhibitor currently in Phase III clinical trial. The FDA's Fast Track programme is designed to expedite the development and review of new therapies to treat serious conditions and tackle key unmet medical needs.
Craig Shering, AZD3293 Project Lead in Global Medicines Development at AstraZeneca, said: "The Fast Track Designation in the US for this promising potential therapy reinforces the ambition of the AstraZeneca-Lilly BACE Alliance to advance science for patients and their families managing this devastating illness. BACE inhibitors have the potential to transform the treatment of Alzheimer's disease, one of the biggest challenges facing medical science today."
Phyllis Ferrell, Vice President and Global Development Leader for Alzheimer's disease at Lilly, said: "We are pleased the FDA places a high priority on the development of drugs that target Alzheimer's disease, one of the most critical health issues of our time. Most importantly, this is a positive step forward for the millions of patients, families, caregivers, advocates and healthcare providers who fight every day for progress."
In addition to the continuing AMARANTH Phase II/III study, AstraZeneca and Lilly have also announced the planned initiation of a second Phase III trial for AZD3293. The trial, called DAYBREAK-ALZ, studies the safety and efficacy of AZD3293 in people with mild Alzheimer's dementia, and began enrolling participants in the third quarter of 2016.
AZD3293 has been shown in studies to reduce levels of amyloid beta in the cerebrospinal fluid of people with Alzheimer's and healthy volunteers. The progression of Alzheimer's disease is characterised by the accumulation of amyloid plaque in the brain. BACE is an enzyme associated with the development of amyloid beta. Inhibiting BACE is expected to prevent the formation and build-up of amyloid plaque which in turn may help slow the progression of the disease.
About the AstraZeneca and Lilly BACE Alliance
AstraZeneca and Lilly announced an alliance in 2014 for the development and commercialisation of AZD3293. Under the agreement, Lilly will lead clinical development, working with researchers from AstraZeneca's Neuroscience Research and Development Team, while AstraZeneca will be responsible for manufacturing. The companies will take joint responsibility for commercialisation of the molecule and will share all future costs equally for development and commercialisation, as well as net global revenues post-launch.
About Alzheimer's disease
Alzheimer's disease is a fatal illness and is the most common form of dementia, accounting for 60 to 80 percent of cases. There are currently an estimated 46 million people living with dementia worldwide, and this number is expected to exceed than 74 million in 2030 and 131 million in 2050. Only 50 percent of people with dementia ever receive a formal diagnosis, and Alzheimer's disease continues to be one of the most significant health challenges facing the world. The total estimated worldwide cost of dementia in 2015 was $818 billion. By 2018, dementia will become a trillion dollar disease, rising to $2 trillion by 2030.
About Eli Lilly and Company
Lilly is a global healthcare leader that unites caring with discovery to make life better for people around the world. We were founded more than a century ago by a man committed to creating high-quality medicines that meet real needs, and today we remain true to that mission in all our work. Across the globe, Lilly employees work to discover and bring life-changing medicines to those who need them, improve the understanding and management of disease, and give back to communities through philanthropy and volunteerism. To learn more about Lilly, please visit us at www.lilly.com andnewsroom.lilly.com/social-channels.
About AstraZeneca
AstraZeneca is a global, science-led biopharmaceutical company that focuses on the discovery, development and commercialisation of prescription medicines, primarily for the treatment of diseases in three therapy areas – Respiratory and Autoimmunity, Cardiovascular and Metabolic Diseases, and Oncology. The company is also active in inflammation, infection and neuroscience through numerous collaborations. AstraZeneca operates in over 100 countries and its innovative medicines are used by millions of patients worldwide. For more information please visit: www.astrazeneca.com
KalVista Pharmaceuticals announced the dosing of the first subject in a first-in-human clinical trial to evaluate the safety, pharmacokinetics and pharmacodynamics of orally delivered KVD818 in healthy volunteers.
TaiGen Biotechnology Company, Limited announced that they have signed an exclusive licensing agreement with Productos Científicos S.A. de C.V. ("PC"), a leading Mexican pharmaceutical company, to develop and commercialize Taigexyn® (nemonoxacin) in Latin America.
Taigexyn® is a novel antibiotic for the treatment of bacterial infections including those caused by drug-resistant bacteria. Under the terms of the agreement, PC will be responsible for the development, registration and commercialization of Taigexyn® in the territory and assume all associated costs.
The territory includes Mexico, Brazil, Colombia, Peru, Uruguay, Paraguay, Bolivia, Venezuela, Argentina, Chile, Costa Rica, Honduras, Nicaragua, Panama, Guatemala, El Salvador and Ecuador. In exchange for the exclusive rights, TaiGen will receive an upfront payment and is eligible for additional regulatory and commercial milestones in the future. PC will purchase Taigexyn® at a pre-negotiated price from TaiGen for its commercialization in the territory.
QFB. Juan Angeles Uribe, CEO of PC, said, "Taigexyn® is a significant step for the company that allows us to enter in the antibiotics market with a novel drug which has fully demonstrated through several different PI, PII and PIII clinical studies its safety and efficacy. Latin-American pharmaceutical markets are eager to have such important developments to improve people's health and we are very proud to be part of that improvement along with TaiGen."
Dr. Ming-Chu Hsu, President and Chief Executive Officer of TaiGen, said, "We are interested in PC because we share the same innovative vision for Taigexyn®. The pharmaceutical market in Latin-America is forecast by IMS Health to grow at 9-12% from 2016-2020 and will outpace the 3-6% growth in the developed markets such as US, EU and Japan[i]. By partnering with PC, TaiGen will be able to tap into this high growth market with Taigexyn® where the need for such a novel antibiotic to treat drug-resistant infection is very high."
About Taigexyn®
Taigexyn® is a novel non-fluorinated quinolone available in both oral and intravenous formulations. TaiGen has completed multi-national and multi-center trials of Taigexyn® in oral and intravenous forms. The oral formulation of Taigexyn® have received market approval in Taiwan and mainland China shown activity against drug-resistant bacteria such as methicillin-­resistant Staphylococcus aureus (MRSA) and quinolone-resistant MRSA as well as quinolone-resistant Streptococcus pneumonia. Taigexyn® is marketed in mainland China by Zhejiang Medicine Co. through an exclusive marketing and manufacturing licensing agreement. TaiGen also partnered the exclusive rights in the Russian Federation, the Commonwealth of Independent States, and Turkey to R-Pharm of Russia. In addition to the oral formulation, TaiGen is planning to file for market approval of the intravenous formulation in China in the second half of 2016.
In the US, TaiGen have completed two Phase 2 studies, one in CAP and the other in diabetic foot infections (DFI). In December 2013, the US FDA granted Taigexyn® Qualified Infectious Disease Product (QIDP) and Fast Track designations for CAP and acute bacterial skin and skin structure infections (ABSSSI).  TaiGen owns the worldwide patent portfolio of Taigexyn® that protects composition, use, and processes until 2029.
About Productos Científicos S.A. de C.V.
Productos Científicos S.A. de C.V. is a leading privately held Mexican pharmaceutical company with more than 75 years in the Latin-American markets. Part of Carnot Group, the company have its own subsidiaries on the most important Latin-American markets such as México, Brazil, Argentina, Colombia and Peru, and covers all Latin-American territory through this affiliates and other partners. Its main therapeutic areas are Gastroenterology, Women´s Health, Pediatrics and Respiratory.
About TaiGen Biotechnology
TaiGen Biotechnology is a leading research-based and product-driven biotechnology company in Taiwan with a wholly-owned subsidiary in Beijing, China. In addition to Taigexyn®, TaiGen has two other in-house discovered NCEs in clinical development under IND with US FDA: TG-0054, a chemokine receptor antagonist for stem cell transplantation and chemosensitization, and TG-2349, a HCV protease inhibitor for treatment of chronic hepatitis infection. Both TG-0054 and TG-2349 are currently in Phase 2 clinical development.
TaiGen Contact:
Peter W. Tsao, PhD, Vice President Corporate Development
Tel: +886-2-8177-7072

Productos Científicos Contact
Javier Mestre, Business Development Director
Tel: +52-5488-7000
Janssen Biotech, Inc. announced a supplemental Biologics License Application (sBLA) for daratumumab (DARZALEX®) has been submitted to the U.S. Food and Drug Administration (FDA). The application seeks to expand the current indication, using daratumumab in combination with lenalidomide (an immunomodulatory agent) and dexamethasone, or bortezomib (a proteasome inhibitor [PI]) and dexamethasone, for the treatment of patients with multiple myeloma who have received at least one prior therapy. Daratumumab received Breakthrough Therapy Designation from the FDA for this pending indication on July 25, 2016.
"Daratumumab has been shown to provide clinically meaningful benefit as a backbone therapy in combination with two of the most widely used treatment regimens for multiple myeloma," said Peter F. Lebowitz, M.D., Ph.D., Global Oncology Head, Janssen Research & Development, LLC. "Today's submission marks an important step forward in realizing the full potential of daratumumab earlier in the treatment pathway, and we look forward to working with the FDA during its review of our application."
Janssen has also submitted a request for Priority Review of this sBLA. The FDA will inform Janssen whether a Priority Review has been granted within the next 60 days. If the FDA grants Priority Review, the review should be completed within six months from today.
The regulatory submission for daratumumab is supported by data from two Phase 3 studies:
• The CASTOR (MMY3004) clinical study which showed daratumumab in combination with bortezomib and dexamethasone reduced the risk of disease progression or death by 61 percent, compared to bortezomib and dexamethasone alone, in patients with multiple myeloma who received at least one prior therapy (Hazard Ratio [HR] = 0.39; 95 percent CI [0.28-0.53], p<0.0001). Overall, the safety of the daratumumab combination therapy was consistent with the known safety profile of daratumumab monotherapy and bortezomib plus dexamethasone, respectively.
• These results were presented at the 52nd Annual Meeting of the American Society of Clinical Oncology (ASCO) in June 2016.
• The POLLUX (MMY3003) clinical study which showed daratumumab in combination with lenalidomide and dexamethasone reduced the risk of disease progression or death by 63 percent, compared to lenalidomide and dexamethasone alone, in patients with multiple myeloma who received at least one prior therapy (HR=0.37; 95 percent CI [0.27-0.52], p<0.0001). Overall, the safety of the daratumumab combination therapy was consistent with the known safety profile of daratumumab monotherapy and lenalidomide plus dexamethasone, respectively.
• These results were presented at the 21st Annual Congress of the European Hematology Association (EHA) in June 2016.
The submission also included data from the Phase 1 study of daratumumab in combination with pomalidomide and dexamethasone in patients who received at least two prior lines of therapy.
These data will be used as the basis for a potential regulatory submission to the European Medicines Agency (EMA). More information about these studies can be found at www.ClinicalTrials.gov (NCT02076009; NCT02136134; NCT01998971).
In November 2015, DARZALEX® was approved as a monotherapy by the FDA for the treatment of patients with multiple myeloma who have received at least three prior lines of therapy, including a PI and an immunomodulatory agent, or who are double-refractory to a PI and an immunomodulatory agent. This indication is approved under accelerated approval based on response rate. Continued approval for this indication may be contingent upon verification and description of clinical benefit in a confirmatory trial.1  DARZALEX received Breakthrough Therapy Designation from the FDA for this indication in May 2013.
In May 2016, the European Commission (EC) granted conditional approval to DARZALEX monotherapy for the treatment of adult patients with relapsed and refractory multiple myeloma, whose prior therapy included a PI and an immunomodulatory agent and who have demonstrated disease progression on the last therapy.
About DARZALEX® (daratumumab)
DARZALEX® (daratumumab) injection for intravenous use is the first CD38-directed monoclonal antibody (mAb) approved anywhere in the world.1 CD38 is a surface protein that is highly expressed across multiple myeloma cells, regardless of disease stage. 2 Daratumumab is believed to induce tumor cell death through multiple immune-mediated mechanisms of action, including complement-dependent cytotoxicity (CDC), antibody-dependent cellular cytotoxicity (ADCC) and antibody-dependent cellular phagocytosis (ADCP), as well as through apoptosis, in which a series of molecular steps in a cell lead to its death.1 Daratumumab also demonstrates other effects on the immune system, including lysis of immunosuppressive CD38+ regulatory T cells (Tregs) and myeloid derived suppressor cells (MDSCs).1 
DARZALEX is being evaluated in a comprehensive clinical development program that includes five Phase 3 studies across a range of treatment settings in multiple myeloma, such as in frontline and relapsed settings. Additional studies are ongoing or planned to assess its potential for a solid tumor indication and in other malignant and pre-malignant diseases in which CD38 is expressed, such as smoldering myeloma and non-Hodgkin's lymphoma. DARZALEX was the first mAb to receive regulatory approval to treat relapsed or refractory multiple myeloma.1
In August 2012, Janssen Biotech, Inc. and Genmab A/S entered a worldwide agreement, which granted Janssen an exclusive license to develop, manufacture and commercialize DARZALEX. DARZALEX is commercialized in the U.S. by Janssen Biotech, Inc. For more information, visit www.DARZALEX.com.
About Multiple Myeloma
Multiple myeloma is an incurable blood cancer that occurs when malignant plasma cells grow uncontrollably in the bone marrow.3,4 Refractory cancer occurs when a patient's disease is resistant to treatment or in the case of multiple myeloma, patients progress within 60 days of their last therapy.5,6 Relapsed cancer means the disease has returned after a period of initial partial or complete remission.7,11 Globally, it is estimated that 124,225 people were diagnosed, and 87,084 died from the disease in 2015. 7,8 While some patients with multiple myeloma have no symptoms at all, most patients are diagnosed due to symptoms which can include bone fracture or pain, low red blood counts, fatigue, calcium elevation, kidney problems or infections.9 Patients who relapse after treatment with standard therapies (including PIs or immunomodulatory agents) typically have poor prognoses and few remaining options.5
About the Janssen Pharmaceutical Companies
At the Janssen Pharmaceutical Companies of Johnson & Johnson, we are working to create a world without disease.  Transforming lives by finding new and better ways to prevent, intercept, treat and cure disease inspires us. We bring together the best minds and pursue the most promising science. We are Janssen. We collaborate with the world for the health of everyone in it.
1 DARZALEX Prescribing Information, November 2015.
2 Lin P, Owens R, Tricot G, Wilson CS. Flow cytometric immunophenotypic analysis of 306 cases of multiple myeloma. Am J Clin Pathol. 2004;121:482–488. doi: 10.1309/74R4TB90BUWH27JX.
3 American Cancer Society. "Multiple Myeloma Overview." Available at: http://www.cancer.org/cancer/multiplemyeloma/detailedguide/multiple-myeloma-what-is-multiple-myeloma. Accessed August 2016.
4 Kumar, SK et al. Leukemia. 2012 Jan; 26(1):149-57.
5 National Cancer Institute. "NCI Dictionary of Cancer Terms: Refractory." Available at: http://www.cancer.gov/publications/dictionaries/cancer-terms?expand=R. Accessed August 2016.
6 Richardson, et al. "The Treatment of Relapsed and Refractory Multiple Myeloma." ASH Education Book January 1, 2007 vol. 2007 no. 1 317-323.
7 GLOBOCAN 2012: Estimated Cancer Incidence, Mortality and Prevalence Worldwide: Number of New Cancers in 2015. Available at:http://globocan.iarc.fr/old/burden.asp?selection_pop=224900&Text-p=World&selection_cancer=17270&Text-c=Multiple+myeloma&pYear=3&type=0&window=1&submit=%C2%A0Execute. Accessed August 2016.
8 GLOBOCAN 2012: Estimated Cancer Incidence, Mortality and Prevalence Worldwide: Number of Cancer Deaths in 2015. Available at:http://globocan.iarc.fr/old/burden.asp?selection_pop=224900&Text-p=World&selection_cancer=17270&Text-c=Multiple+myeloma&pYear=3&type=1&window=1&submit=%C2%A0Execute. Accessed August 2016.
9 American Cancer Society. "How is Multiple Myeloma Diagnosed?" Available at: http://www.cancer.org/cancer/multiplemyeloma/detailedguide/multiple-myeloma-diagnosis. Accessed August 2016.
Media Inquiries: 
Kellie McLaughlin
Phone: 1-908-927-7477
Mobile: 1-609-468-8356

Megan Farina
Phone: 1-215-325-6861
Investor Relations:
Lesley Fishman
Phone: 1-732-524-3922

U.S. Medical Inquiries:
1-800-526-7736
In yet another expansion of its manufacturing operations, Pfizer ($PFE) plans to lay out nearly $150 million to build a sterile manufacturing facility and warehouse at its site near Kalamazoo, MI. It is the third manufacturing project the drug giant has unveiled in the last couple of months.
Klöckner Pentaplast will present the latest range of packaging solutions at Agroprodmash, 10-14 October in Moscow, Russia. Focusing on the recently awarded clikPET packaging design, visitors can learn a lot about the PET-based technology for yogurt packaging. Visit the Klöckner Pentaplast team at booth #81C40 at the show. 
About clikPET
clikPET is a newly developed PET-based technology for yogurt packaging. It can be used on major FFS lines, seals, labels and trays. Thanks to the basis of PET technology, the product offers a safe and sustainable solution for the market. With this material consumers can snap apart a single serving yogurt cup from the multipack. This packaging technology also extends the shelf life up to 10 days, offering more flexibility to retailers and suppliers and enhancing end-consumers' needs for fresh and natural ingredients. As a result of the excellent material properties, cups breakage rates are reduced to low levels.
Klöckner Pentaplast continuously earns high EcoVadis ratings, indicating the company's commitment to Corporate Social Responsibility throughout its global operations. kp's practices rank in the top 8% of suppliers within the respective industry classification of plastics manufacturing and in the top 12% of over twenty thousand suppliers evaluated by EcoVadis. In benchmark comparison within the plastics manufacturing industry, kp is ahead of the industry average in all four areas assessed:
Environment, Labor Practices, Fair Business Practices, and Responsible & Sustainable Procurement.Klöckner Pentaplast is among the top 5% of suppliers assessed in industry classification for Environmental Practices and in the top 9% of suppliers assessed in respective industry classification of Fair Business Practices. Visit www.kpfilms.com.
Contact for Corporate, Europe and Asia:
Christoph Thünemann
Group Director Corporate Communications
Klöckner Pentaplast Group
+49.2602.915.336
This email address is being protected from spambots. You need JavaScript enabled to view it.
Contact for the Americas:
Susian Brooks
Manager Corporate Communications, Americas
Klöckner Pentaplast/Americas
+1.540.832.1427
This email address is being protected from spambots. You need JavaScript enabled to view it.
In October 2016 Wipak will organize a medical packaging seminar in Lyon together with our partners Dupont, LNE, Multivac and SynergyHealth. The seminar will be in French. The theme of the seminar is "Sterile packaging's important stake in patient safety". For full agenda and other additional information and registration, 
visit http://conference-emballagemedical.fr
For more information, please contact
Mr. Olivier Lardans
This email address is being protected from spambots. You need JavaScript enabled to view it.
Nelipak Corp. has acquired thermoforming company Tegrant Alloyd Brands of Puerto Rico Inc. (TABPR), a subsidiary of Sonoco Products Co. Located in Juncos, the business will now operate under the name of Nelipak Healthcare Packaging. 
Ball Corporation published its fifth biennial sustainability report, which details the company's progress toward its updated priorities – product stewardship, operational excellence, talent management and community ambassadors – and sets a clear path for the future with 10 new ambitious goals to be achieved by 2020.
Experience the interactive Multimedia News Release here: http://www.multivu.com/players/English/7692351-ball-2016-sustainability-report/
Sustainability has always been a part of who we are, and our team has worked hard to maintain a careful balance of our economic, environmental and social impacts over the years," said John A. Hayes, chairman, president and chief executive officer. "As a larger, more global company, being sustainable is more important than ever, and we must continue to set a high bar for ourselves and our partners."
Highlights from the reporting period include:
Collaborated with our customers to develop and launch game-changing, lighter weight metal beverage and aerosol packaging innovations.
Cut the product carbon footprint of our most common beverage can formats throughout their life cycle by 10 percent since 2010, putting us on pace to meet our global Cut/4 CArboN target of 25 percent by 2020.
Reduced our Total Recordable Incident Rate by 27 percent through employee commitment and the use of various safety tools.
Achieved our 2015 greenhouse gas (GHG) emission reduction target and decreased our company's carbon intensity by more than 10 percent in 5 years (compared to a 2010 baseline).
Inaugurated the first significant renewable energy project in Ball's history by installing three 1.5 megawatt wind turbines at our Findlay, Ohio, plant.
Donated more than $4 million to charitable organizations in Ball communities through The Ball Foundation, employee donations and the corporate match.
"As the largest canmaker in the world, we have a unique opportunity to apply key learnings from throughout our company, including many initiatives started by our incoming Rexam colleagues, to leverage our scale to be more efficient and more cost effective, and to set new standards in sustainable growth. We also have greater opportunities to address the fundamental challenges in our business and in our value network to ensure the beverage can is the most sustainable package in the beverage supply chain," Hayes added. "With our 18,700 employees and our partners around the world committed to our vision and 2020 goals, we look forward to building a brighter, stronger future for our organization and the industry."  
To download the 2016 sustainability report, please visit www.ball.com/sustainability-reports. For more information on Ball's sustainability performance, including environmental and safety performance data, case studies and stakeholder perspectives, visit www.ball.com/sustainability.
About Ball Corporation
Ball Corporation supplies innovative, sustainable packaging solutions for beverage, food and household products customers, as well as aerospace and other technologies and services primarily for the U.S. government. Ball Corporation and its subsidiaries employ 18,700 people worldwide and pro forma 2015 net sales were $11 billion. For more information, visit www.ball.com.
Pfizer Inc announced that it has entered into an agreement with AstraZeneca to acquire the development and commercialization rights to its late-stage small molecule anti-infectives business, primarily outside the United States. The agreement includes the commercialization and development rights to the newly approved EU drug Zavicefta™ (ceftazidime-avibactam), the marketed agents Merrem™/Meronem™(meropenem) and Zinforo™ (ceftaroline fosamil), and the clinical development assets aztreonam-avibactam (ATM-AVI) and CXL. Zavicefta specifically addresses multi-drug resistant Gram-negative infections, including those resistant to carbapenem antibiotics, one of the most significant unmet medical needs in bacterial infections treated with hospital anti-infectives.
Under the terms of the agreement, Pfizer will make an upfront payment of $550 million to AstraZeneca upon the close of the transaction and a deferred payment of $175 million in January 2019. In addition, AstraZeneca is eligible to receive up to $250 million in milestone payments, up to $600 million in sales-related payments, as well as tiered royalties on sales of Zavicefta and ATM-AVI in certain markets.
"As we continue to reshape our Essential Health portfolio, we are focusing on areas that further address global public health needs and that complement our core capabilities and experience in therapeutic areas, including anti-infectives. We are committed to looking for ways to enhance our portfolio around the world where we offer patients and healthcare professionals access to more than 60 anti-infective and anti-fungal medicines. The addition of AstraZeneca's complementary small molecule anti-infectives portfolio will help expand patient access to these important medicines and enhance our global expertise and offerings in this increasingly important area of therapeutics, in addition to providing the opportunity for near-term revenue growth," said John Young, group president, Pfizer Essential Health.
Luke Miels, executive vice president for Europe and head of the Antibiotics Business Unit at AstraZeneca, said, "This agreement reinforces our strategic focus to invest in our three main therapy areas where we can make the greatest difference to patients' lives. We're pleased that our strong science in antibiotics will continue to serve a critical public health need through Pfizer's dedicated focus on infectious diseases, ensuring these important medicines reach greater numbers of patients around the world."
Zavicefta received European Commission approval for complicated urinary tract infections (cUTI), complicated intra-abdominal infections (cIAI), hospital acquired pneumonia/ventilator associated pneumonia (HAP/VAP) and 'treatment of aerobic gram negative infections in adult patients with limited treatment options on June 28, 2016.
The transaction is expected to close in the fourth quarter of 2016, subject to customary closing conditions, including antitrust clearance in certain jurisdictions. Pfizer's legal advisor for the transaction was Ropes & Gray LLP.
About Pfizer Inc:
At Pfizer, we apply science and our global resources to bring therapies to people that extend and significantly improve their lives. We strive to set the standard for quality, safety and value in the discovery, development and manufacture of health care products. Our global portfolio includes medicines and vaccines as well as many of the world's best-known consumer health care products. Every day, Pfizer colleagues work across developed and emerging markets to advance wellness, prevention, treatments and cures that challenge the most feared diseases of our time. Consistent with our responsibility as one of the world's premier innovative biopharmaceutical companies, we collaborate with health care providers, governments and local communities to support and expand access to reliable, affordable health care around the world. For more than 150 years, Pfizer has worked to make a difference for all who rely on us. For more information, please visit us at www.pfizer.com. 
Contact: 
Investor
Ryan Crowe, 212-733-8160
This email address is being protected from spambots. You need JavaScript enabled to view it. 
or
UK Media:
Dawn Carty, +353-87-6711651
This email address is being protected from spambots. You need JavaScript enabled to view it. 
or
US Media:
Rachel Hooper, 212-733-2105
This email address is being protected from spambots. You need JavaScript enabled to view it. 
Momenta Pharmaceuticals, Inc reported its financial results for the second quarter ended June 30, 2016.
For the second quarter of 2016, the Company reported total revenues of $26.4 million, including $20.7 million in product revenues from Sandoz's sale of Glatopa® (glatiramer acetate injection). Momenta reported a net loss of $(21.0) million, or $(0.31) per share for the second quarter compared to a net loss of $(2.2) million, or $(0.04) per share for the same period in 2015. At June 30, 2016, the Company had cash, cash equivalents, and marketable securities of $336.9 million compared to $362.8 million at March 31, 2016.
"We are pleased with the growth in product revenues from Glatopa this quarter and look forward to the potential launch of our Glatopa 40 mg product next year," said Craig A. Wheeler, President and Chief Executive Officer of Momenta Pharmaceuticals. "During the remainder of 2016 we plan to announce several key milestones including announcing top-line data from a pivotal trial for M923, a biosimilar candidate of HUMIRA® developed in collaboration with Baxalta, the initiation of a clinical trial for M834, a biosimilar candidate of ORENCIA® being developed in collaboration with Mylan, and completing enrollment of the single ascending dose portion of our Phase 1 trial for M281, a novel anti-FcRn antibody candidate."
Second Quarter 2016 Financial Results
Total revenues for the second quarter of 2016 were $26.4 million compared to $44.9 million for the same period in 2015. Total revenues for the second quarter of 2016 include $20.7 million in product revenue earned from net sales of Glatopa by Sandoz, compared to $19.2 million in product revenue earned from net sales of Glatopa by Sandoz for the same period in 2015. Glatopa was launched in the second quarter of 2015, and Glatopa profit share for that quarter was reduced by $9.0 million to reimburse Sandoz for the Company's share of pre-launch Glatopa-related legal expenses.
Collaborative research and development revenue for the second quarter of 2016 was $5.7 million compared to the $25.6 million recorded in the same quarter last year. In the second quarter of 2015, the Company earned $20.0 million in milestone payments under the Sandoz collaboration upon receiving sole FDA approval and upon the first commercial sale of Glatopa.
Research and development expenses for the second quarter of 2016 were $33.2 million, compared to $34.0 million for the same period in 2015. The decrease of $0.8 million, or 2%, from the 2015 period to the 2016 period was due to decreases of $0.8 million in stock-based compensation expense and $8.4 million for Mylan's 50% share of biosimilar collaboration costs, which was offset by increases of $4.4 million in process and clinical development costs for M281 and biosimilars under the Company's collaboration with Mylan, $2.2 million in non-clinical expenses to advance the Company's novel autoimmune programs, $1.0 million in personnel-related expenses and $0.7 million in necuparanib Phase 2 clinical trial costs.
General and administrative expenses for the quarter ended June 30, 2016 were $14.9 million, compared with $13.3 million for the same period in 2015. The increase of $1.6 million, or 12%, was primarily due to an increase of $2.1 million in legal and professional fees. This increase was offset by a decrease of $0.5 million for Mylan's 50% share of biosimilar collaboration costs.
At June 30, 2016, Momenta had $336.9 million in cash, cash equivalents and marketable securities.
About Momenta
Momenta Pharmaceuticals is a biotechnology company specializing in the detailed structural analysis of complex drugs and is headquartered in Cambridge, MA. Momenta is applying its technology to the development of generic versions of complex drugs, biosimilar and potentially interchangeable biologics, and to the discovery and development of novel therapeutics for oncology and autoimmune indications.
Getting the most out of processing and packagingmachinery through comprehensive training
Most up-to-date processing andpackaging machinery play an important role in succeeding in the pharmaceutical industry. But even the newest equipment cannot unlock its full potential when it is not handled and maintained the right way. Both knowledge and experience of machine operators and techniciansarejust as important as the technology itself. Processing and packagingmachine specialists, such as Bosch Packaging Services, offer their customers individualized after-sales training, which enables them toutilize their machine capacity efficiently. Wediscussed the importance of technical trainings all over the world with Bosch trainers Andreas Hatt and Peng Jingan. Theirrecently established global training concept unites cross-technology expertise under the umbrella of the Bosch Packaging Academy.
How important are technical trainings in today's pharmaceuticalmanufacturing industry?
AndreasHatt:Technical trainings play a more and more important role in achieving an efficient production. Of course, the manufacturing equipment isthe foundation of a successful production.Companies invest a lot of money in high-quality machinery. But possessingsuch machines and utilizing them to their maximum capacity are oftenquite different matters.The more sophisticated the technology ofa machine, the more difficult it can become to efficiently operate it. An after-sales training enables machine operators to familiarize with complex technologies. Further in-depth technical trainings help them to dig deeper into machine processes and to increase bothefficiency and product quality considerably.
PengJingan:Efficiency is only one side of the coin. Technical trainings can additionally help to improve the reliability of the equipment and in turn lead to a decrease in operational costs. As a provider of processing and packaging equipment,ourmission is to remain committed to our customers afterwe have delivered and implemented the machine at their sites. We continue the personal dialogue to identify potential areas of improvement and recommend them to participate in specific training modules, which will allow them to take full advantage of their newest investments.
In March 2014, you introduced the Bosch Packaging Academy. What is the underlying concept of this approach?
Peng Jingan:Ourmission is to offer cross-technology expertise for the Bosch Packaging Technology product divisions Pharma and Confectionery &Food under one umbrella.We wanted to reach that goal by establishing a worldwide network of competence centers and country academies. These are the basisfor the transfer of globally standardized knowledge for our large machine portfolio. Customers worldwide can choose individual training modules from the centrally bundled program.
Andreas Hatt: Customers can choose from three different training modules: basic trainings for safe and efficient operation and maintenance of the equipment; advanced trainings for increased productivity; and specific programs covering specialist topics such as Good Manufacturing Practice (GMP), servo technology or IT. At present, the trainings can be carried out at thecenters of competence in Crailsheim, Germany, and Beringen, Switzerland as well as our local country academy in China. Further local country academieswill be added within the next years, so that standardized and globally applicable trainings are available on a local basis.
What education and experience is necessary to offer comprehensive training?
PengJingan: You must have the respective technological knowledge and at the same time a clear understanding of the service philosophy. AndreasHatt and I both have an engineering background and long-term experience in the fields of electronics, mechanics and software applications. Apart from our roles as technical trainerswe are also service experts and dedicated to offeringthe best possible solutionsto ourcustomers.It is, amongst others, our job to actively identify and address specific customer demands to run individual trainings.
How must a successful training be designed and what do typical trainings look like?
Andreas Hatt: A successful training should focus entirely on the customer's demands. The concept must be very flexible, so that the training content can be individualized while in progress. We provide an adequate mixture of theoretical classroom lessons, multimedia training and hands-on experience. Depending on the individual client's needs, we either hold trainings in our competence centers or local country academies, or at the customer's own premises. Depending on the module, local trainers or technical experts carry out the sessions. Our local trainers combine proven methodology skills and basic machine knowledge in the respective language. If more detailed technical knowledge is required, experts from the competence centers support the local trainers.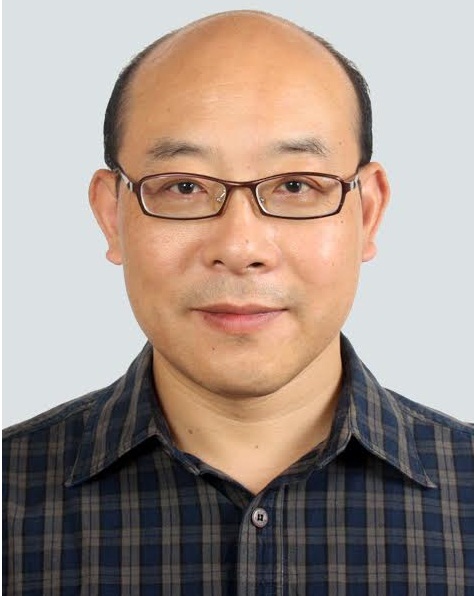 PengJingan:Our experience has shown that this is the ideal training approach for customers worldwide. We are able to offer a standardized and high-quality training that has the same core content for all pharmaceuticalmanufacturers worldwide. Of course, details will always vary according to customers' demands. One company might require more input ondifferentcleaning and sterilizing methodswhile the next company wants to train their staffon a complete secondary packaging line including serialization equipment.
Where do you see the main differences in customer requirements?
AndreasHatt:During my recent trainings I have found that smallercompanies and new clients naturally tend to have more questions about basic equipment functions. Larger companies have often been working with our equipment for a longer time and have a very good technical understanding of specific machines. Their questions are generally more specific, for instance about adapting a machine to new packaging types or how to react to a particular error messages.As trainers, we must be able to adapt to each new training session with a different number of participants and a great variety of professional backgrounds with different levels of expertise.
Peng Jingan:Participant variety is something you must always bear in mind as a trainer. We aimat training small groups for a successful knowledge-transfer. In such an ideal case, the training would normally start with a general theoretic overview, followed by a dialogue with the participants to obtain more information about their specific demands and knowledge level. If a group consists of more than eight people we normally have additional service engineers to accompany the participants, who are grouped according to knowledge levels. This enables us to maximize their learning outcomes with a steep learning curve.
To what extent do language barriers affect knowledge transfer?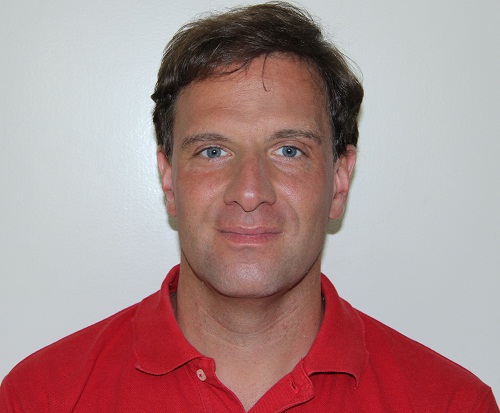 AndreasHatt:Language and intercultural differences are important factors that must be considered when developing training modules. At the Bosch Packaging Academy, we have established a global network with competence centers and country academies all over the world.Being as close as possible to our customers and meeting them where they are is a central part of our philosophy. For this purpose, Bosch trainers are fluent in at least two languages. English has naturally proven to be a great base to work with participants. We do, however, add specifically trained local translators to our trainings when we feel that we cannot guarantee a constructive dialogue.
How high is the demand for trainings internationally?
AndreasHatt: The importance of trainings has increasedsignificantly all over the world. Arising numberof companies are beginning to understand the full potential of the technology and individual optimizing possibilities that trainings offer. Over the last years, we have received increased requests from our customers in almost every country – a good reason for us to expand our training concept with a broader offer and further local country academies across continents. The positive feedback of participants that we have received to date furtherstrengthens our conviction that our trainings offer exactly what pharmaceuticalmanufacturers are looking for.
PengJingan: I have made the same experiences in China. Clients have developed a greater understanding about the potential of trainings to optimize product quality, safety and machine lifetime. While many clients used to be reluctant to invest in add-on trainings for their staff, they now see how much they profit in terms of efficiency and return on investment. My participants' feedback since opening the academy in China has been almost entirely positive. They have come to realize that trainingsare a sustainable investment in their competitive advantage.
Contact
Peter Ladewig
Training Developer
Phone: +41 58 674 6593
E-mail: This email address is being protected from spambots. You need JavaScript enabled to view it.
About Bosch Packaging Services
Bosch Packaging Services develops and provides after sales services for packaging machines. The product portfolio ranges from standard services, such as spare parts, modernizations and service technicians that increase availability to complete plant efficiency audits and Overall Equipment Effectiveness (OEE) enhancing services. A worldwide network guarantees Bosch is a local service partner. For more information, please visit www.boschpackaging.com.
About Bosch Packaging Technolog
Based in Waiblingen near Stuttgart, Germany, and employing 6,100 associates, the Bosch Packaging Technology division is one of the leading suppliers of process and packaging technology. At over 30 locations in more than 15 countries worldwide, a highly-qualified workforce develops and produces complete solutions for the pharmaceuticals, food, and confectionery industries. These solutions are complemented by a comprehensive after-sales service portfolio. A global service and sales network provides customers with local points of contact. Additional information is available online at www.boschpackaging.com.
How the once-conservative pharmaceutical companies are learning from the FMCG industry
The days of the patent-protected blockbusters among the pharma giants are behind us, and the realities of demographic shifts, spiraling healthcare costs, global economic crises and generics growth are causing the whole industry to re-think the traditional business models. This article reviews the actions being taken by Pharma companies, and the impact on one of the key components in drug supply - the primary packaging.
The Rise of the Generics
After the near-perfect storm of global austerity, aging populations, patent cliffs, USFood and Drug Administration (USFDA) restrictions and the subsequent rise in generic drug companies, the research-led Pharma companies ("brandowners") have had to develop a much more focused approach to global competition in order to protect and recover their squeezed profits.
As a consequence, brandowners have been devising their own generics strategies, using a number of different approaches. For example, Novartis has a long-established generics arm in Sandoz, andPfizer licenses the manufacture of its off-patent brands to generic companies.The need to compete commercially with generic companies, which have a massive advantage in their overall cost structure, has been evident in the response of the packaging and supply chain teams. Three key themes have emerged that are driving innovation in primary packaging.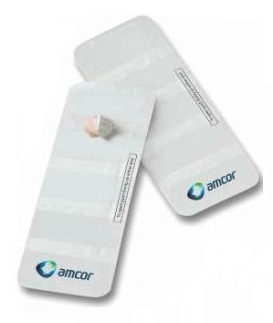 Patient Safety
As the sales of drugs in emerging regions increase, so does the risk of counterfeit, illegal re-imports, and sub-standard manufacture of both drug and pack. The creativity and entrepreneurship that has allowed India to become the fastest growing generic drug supplier has also led to it being the main source of counterfeit medication. Traditional solutions have been either expensive, or easy to copy, and therefore ineffective. By utilizing emerging printing and serialization techniques, and the burgeoning ownership of mobile technology, anti-counterfeit solutions are now available. These measurescan be applied at a very low unit cost, and continue to evolve ahead of the would-be counterfeiters.
Additionally, the increasing number of aging patients, along with the increased access to drugs in emerging economies, has required a greater attention to Child-Resistant and Senior-Friendly (CR/SF) packaging. A global Pharma company cannot afford to treat the life of a child in Asia or Africa with any less care or value than in North America or Europe, and affordable CR/SF solutions will have to be made available worldwide.
The final component within patient safety is the increasing need to improve the patients' adherence to the correct drug regimen. In the U.S. alone, non-adherence to prescription drugs costsup to $300 billion annually (source: US National Center for Biotechnology Information). The increasing costof drug regimens for older patients and complex diseases have led to demandsto ensure a higher adherence rate.The same technologies that enable anti-counterfeit measures are also supporting the ability to connect patients to healthcare professionals, creating a remote patient support infrastructure. The emergence of telemedicine is critical also to managing the cost of these improvements in patient care.
Differentiation
The reality for a brand owner is that the installed manufacturing complexity may make it near-impossible to compete at the same cost level as a generic in every case. In these situations, another option is to differentiate the brand from the competition, and the packaging can be a significant enabler for this. Easy-open packaging systems, and single-serve systems such as stick packs, make the packs more convenient to use, especially for increasingly-mobile patients.  Brand owners are using new and creative pack formats such as blister packs with integrated desiccant rather than bottles to make their brand stand out.
Generics are also identifying ways to differentiate their packaging from competitors'. Traditionally, a generic version of a branded drug will be launched in an identical pack to the brand. As a way of reducing the speed to launch, generics companies are using less-stable formulations, and higher-barrier packs, such as the previously-mentioned integrated desiccant blister, to be first to market.
Alternatives to oral solid dose are a major growth driver, especially inhalable powders and transdermal patches. These two forms make the taking of medication much more convenient for patients; however also make very high demands on the primary packaging, as the drug is bypassing the body's natural defense systems. Barrier, product interaction, ease of opening, as well as the highest cleanliness in the manufacturing processes are all critical considerations for packaging.
Total Cost of Ownership
This is not a new term in the world of Fast Moving Consumer Goods (FMCG), but only recently are Pharma companies catching on to the need for an integrated view on how packaging affects the final unit cost of the drug. Instead of just negotiating on the unit price of the packaging, smart procurement managers are now working closely with their operations, supply chain and marketing colleagues to understand how to maximize the sales opportunity and minimize the drug unit cost through the whole value chain.
Fact-based studies have shown that a higher-performing packaging, whichallows the creation of smaller packs, can bring 4-5 times the overall cost savings of a "cheap" pack. A smaller pack means buying less primary and secondary packaging material. The packing lines can pack more tablets per hour, the packs require fewer pallets and trucks to distribute the final product. What's more, the capacity created can be used to produce and sell more drugs. In reality, the unit price of a primary pack is a small component in the overall cost of a drug, but can make a big impact.
Most blister and sachet packaging is similar to when it was first developed, over 40 years ago. The risk-aversion of the industry, along with the cost of change, has meant that only recently are steps being made to capture the benefit of modern materials. For example, down gauging to a thinner foil has been possiblefor many years, and recent developments have seen a growing interest in aluminum-free options such as paper or plastic lidding, ideal for low- to medium-barrier blisters. Aluminum-free laminates for sachets can now provide a barrier to moisture and oxygen that comes closer to traditional aluminum-based laminates, and with the benefits of being lighter and providing a more attractive finish.
Not only can these developments provide cost savings, they also support the Sustainability targets that many companies are promoting, and make the products much more appealing to the consumer. 
Safety, Value,Convenience, and the need for Education
To conclude, packaging is no longer considered as a purely functional component aimed at meeting regulatory needs. Regulatory bodies, healthcare providers, and above all, patients now have multiple choices. These choices will be driven by the need to trustthe brand they are being sold or prescribed, and to be confident that they are getting good value for money. 
Critical to this is education and communication, and the packaging is an important tool that the drug company has to relay this trust and value.
In the FMCG world there is already a backlash against the use of inconvenient packaging – difficult to open, difficult to dispose of, too much of it, etc. The Pharma industry has an opportunity to learn from this and use advances in packaging to add value to their brand and their consumers.Companies that do not evolvewill find it increasingly difficult to compete.
The speed of product development and innovationwill continue to increase, and those thatembrace these changes will lead the new Fast Moving Consumer Health industry.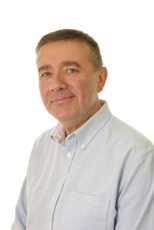 Colin Reed's biography
Colin Reed is Marketing and Strategy Director for Amcor Flexibles Global Pharma business. He has 18 years of experience in Pharmaceutical Packaging and has held previous leadership positions in Operations and Marketing, including managing businesses in Asia-Pacific. Colin is a UK national and holds a Bachelor of Engineering degree and an MBA. 
Amcor Global Pharma
Amcor Global Pharma, a division of Amcor Ltd, operates 26 plants across 16 countries in Europe, the Americas, Africa and Asia.The company is the market leaderfor flexible packaging solutions to the pharmaceutical, biotech and animal health industries. Amcor Global Pharma provides the greatest selection of packaging options across multiple formats, dosage forms and user requirements. We have proven expertise in areas such as unit dose, child-resistant, patient compliance, anti-counterfeiting and sustainable solutions. With global product development, sales and marketing coupled with local support, we are ideally positioned to serve our customers. 
The packaging of pharmaceuticals must fulfil growing requirements.The focus lies onformats that are optimally adapted to each product, an attractive androbust design as well as high safety standards. Folding cartons provide an ideal and creative solution for demanding packaging. However, not every folding carton is the same, as the specialists from Bosch Packaging Technology know from over 60 years of secondary packaging experience. Instead of using a separate cartoning machine for every primary packaging material, Bosch banks onuniversal machines, which can be flexibly used withdifferent in-feed systems –as the new cartoning machine CUT 1405successfullydemonstrates. 
The packaging industry is growing – and the same applies to the demand for economic packaging machines.The challenge for secondary packaging lies in quick changes between different products and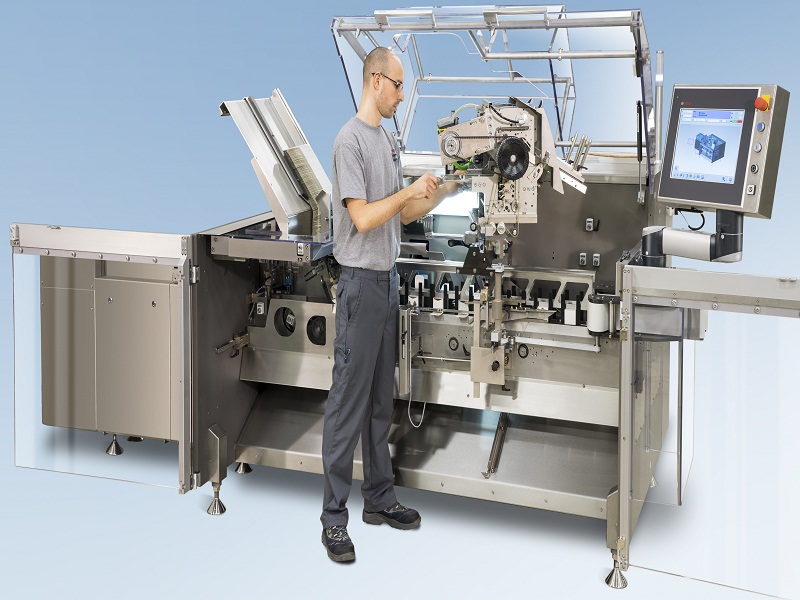 product combinations, which require flexible packaging solutions depending on the packaged goods. Safety, speed and reliability are the most decisive characteristics. This is why the horizontal cartoning machines from Bosch are based on a universal platform. Customers are able to safely and gently package the required amount and combination of products into cartonsusing the same cartoning machine. This includes diverse primary packaging such as bottles, vials, syringes, ampoules, tubes, blisters and trays as well as bags, stick packs and sachets. 
The carton size can be variably used and individually adapted to the primary packaging, so that a 20 gram tube as well as a 750 milliliter bottle can be packaged into their according folding carton.This flexibility requires alarge format rangeand a modularmachine construction, complemented by the respective in-feed solutions. Just like all cartoning machines from Bosch, the new CUT 1405 can be equipped with in-feed systemstailored exactly to the specific primary packaging materials. The systems are optimally adjusted to the individual product and the complete format spectrum of eachmachine.A star wheel with control wheel, for instance feeds round, oval and square glass containersinto the cartoning machine at high speeds, while an especially gentle system consisting of two star wheels facing each other at a 45 degree angle is particularly suited for ampoules. The new universal blister in-feed system, in turn, feeds blister staplesinto intermittent or continuous cartoning machines. The largein-feed portfolio is complementedbya compact and space-saving tubein-feed.This allows customers to change formats appropriately for each product. Inserts for individual and combination products can also be integrated into the modular in-feed. Universal cartoning machines are not only more cost-efficient,they also offer a space-saving alternative for companies with little spatial capacities. 
Functional and safe
No matter which product combination should be packaged, a safe and practical product handling is of paramount importance. Therefore, the horizontal cartoning machines from Bosch are available with different and flexibly exchangeable sealing variations for each packaging type, for instance tuck-in flaps for easy opening and closing, glue and safety closures as well as combination closures. Serialization, aggregation and Tamper Evident modules complying with current regulations and safety standards provideadditional safety.To prevent manipulation, the side flaps of the folding carton can either be sealed from the top or bottom or alternatively closed and secured with a label. 
Appropriate Track &Trace solutionsmake it possible to integrate printing, verification, labelling and IT systems into both new and existing product and packaging lines. CPS (Carton Printing System) modules with Tamper Evidentlabelers, for instance,print up to 300 folding cartons per minute and additionally applysafety seals. Serialization and aggregation are particularly demanding for IT departments. To provide the packaging with an individual serial number, the packaging machine must be integrated into the serialization process. Therefore, the Track &Trace solution from Bosch is based on a generic, object-orientated software platform, which can be easily integrated into the process of packaging lines.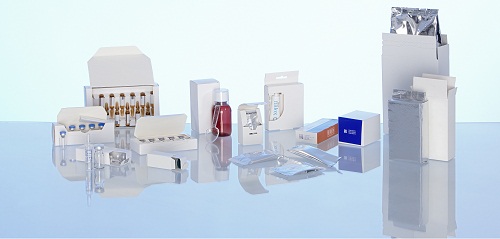 Proven CUT cartoning concept
For more than 60 years, Bosch has continuously developed its machine portfolio. This expertise is underlined by the supply of over 10,000 secondary packaging machines. The high-performance continuous series such as the mechanical CUK seriesor the servo technology-based CUC seriesare especiallysuited for sensitive primary packaging materials and achieve an output of up to 400 folding cartons per minute.For smaller volumes, Bosch also provides the corresponding machines, such as the CUT series.
With the CUT series, Bosch has developed a horizontal cartoning machine based on servo technology, which can be used for a wide range of applications.The cGMP-compliant machine design and the patented intermittent transportsystem, which allows a stable transport of the folding cartons through the machine, account for best results.More than150 customers worldwide use the CUT 120 in a variety of application fields. The newly developed horizontal cartoning machine CUT 1405 builds on this success. It was consequentlyupgraded in regard to sensor, software, servo and safety technology. The patented conveyor systemof the CUT 1405 transports the folding carton particularly gently through the machine and achieves an optimum packaging result. The new conveyor technology of the folding carton magazine prevents the cartons from getting caught and ensures smooth processes.
Quick and precise format changes for different products are key to universal machines. Just like the entire cartoning portfolio, the CUT 1405 can also be equipped with several package good in-feeds – the main prerequisite for a flexible usage. As the system individually saves all format data and product parameters, it allows for quickand HMI-guided (Human Machine Interface) product changeovers. Onlythose positions that must be changed are displayed,ensuring a better overview of format lists as well as quick changeover and restarting times of the system.Error messages that are displayed on the HMI can be quickly localized and easily eliminated using the automatic troubleshooting guide. Machine operators can access all data at any time via the HMI, which is password-protected against unauthorized access.
From an idea to a customer line
Every packaging line is as individual as the productsit packages. It comprises factors such as carton design, type and amount of products, as well as industry requirements and safety standards. Bosch Packaging Technology supports its customers from the very beginning by planning, developing and implementing tailored lines for the respective primarypackaging materials. The focus of every project first of all lies on the products to be packaged, such as a tray with syringes, two glass bottles with leaflets or ten folding cartons in a further box. Depending on the requirements, individual, multiple or combination packages are used. Bosch supports its customers in the development of the adequate packaging type and recommends optimal and economic solutions.
Equipped with the respective in-feed system and combined with up-and downstream machines, these projects result in flexible line concepts. For example, a labelled vial is fed into the cartoning machine and combined withan ampoule, which isaddedby a second in-feed system. A leaflet and a package insert are also added to the folding carton. Once they have been packaged and sealed, the cartonsare coded with a Track &Trace systemaccording to current regulations. If required, the line can also bundle several cartonsinto one overall caseat the end of the process.
Contact
Daniel Sanwald
Bosch Packaging Technology
Product manager cartoning machines
Phone: +49 711 811 57319
Email: This email address is being protected from spambots. You need JavaScript enabled to view it.
About Bosch Packaging Technology – product division Pharma
Bosch Packaging Technology – product division Pharma is one of the leading providers of process technology and packaging solutions for the pharmaceutical industry. The portfolio includes single units, complete lines and integrated systems for the manufacturing and processing of liquid and solid pharmaceuticals. It also includes process technology, primary packaging, inspection technology for different application fields and packaging types. Secondary packaging with qualification and validation, software solutions for track and trace and technical customer service are also available.
The following product brands are part of the Bosch portfolio for the pharmaceutical industry: Hüttlin, Klenzaids, Manesty, Moeller&Devicon, Pharmatec, SBM Schoeller-BleckmannMedizintechnik, Sigpack and Valicare.For more information please visit www.boschpackaging.com.
About Bosch Packaging Technology
Based in Waiblingen near Stuttgart, Germany, and employing 6,200 associates, the Bosch Packaging Technology division is one of the leading suppliers of process and packaging technology. At over 30 locations in more than 15 countries worldwide, a highly-qualified workforce develops and produces complete solutions for the pharmaceuticals, food, and confectionery industries. These solutions are complemented by a comprehensive after-sales service portfolio. A global service and sales network provides customers with local points of contact. Additional information is available online at www.boschpackaging.com.
TG Therapeutics, Inc. announced that the U.S. FDA has granted orphan drug designation for TG-1101 (ublituximab) the Company's novel, glycoengineered anti-CD20 monoclonal antibody, for the treatment of patients with neuromyelitis optica (NMO) and neuromyelitis optica spectrum disorder (NMOSD).
There are currently no FDA approved treatments for NMO or NMOSD."We are pleased to announce our first orphan drug designation for TG-1101 in a non-oncology indication, providing additional proprietary protection for TG-1101, which has a composition of matter patent in the U.S. through mid-2029, exclusive of patent term extensions.  As demonstrated with the announcement earlier this week of the orphan drug designation for TGR-1202 in the treatment of CLL, we are committed to building strong proprietary protection around our key compounds, which includes a multi-level patent strategy and orphan drug designations where appropriate," stated Michael S. Weiss, Executive Chairman and Interim CEO of TG Therapeutics.  "NMO is closely related to Multiple Sclerosis, an area of significant interest to us.  We look forward to presenting early data from our current Phase 1b study of TG-1101 in NMO at the ECTRIMS (European Committee for the Treatment and Research in Multiple Sclerosis) conference this September, which we believe will provide an early peek into the effects of TG-1101 in patients with autoimmune diseases."
Orphan drug designation is granted by the FDA to drugs and biologics which are defined as those intended for the safe and effective treatment, diagnosis or prevention of rare diseases/disorders that affect fewer than 200,000 people in the U.S.  Orphan drug designation provides certain incentives which may include tax credits towards the cost of clinical trials and prescription drug user fee waivers.  If a product that has orphan drug designation subsequently receives the first FDA approval for the disease for which it has such designation, the product is entitled to orphan product exclusivity
Neuromyelitis optica (NMO) and NMO Spectrum Disorder (NMOSD), also known as Devic's disease, is an immune-mediated severe chronic inflammatory disorder with involvement of different regions of the central nervous system (CNS) that primarily affects the optic nerve and the spinal cord. The damage to the optic nerves produces swelling and inflammation that cause pain and loss of vision, while damage to the spinal cord causes weakness or paralysis in the legs or arms, loss of sensation, and problems with bladder and bowel function. NMO is a relapsing-remitting form of autoimmune disease, similar to MS. During a relapse, new damage to the optic nerves and/or spinal cord can lead to accumulating disability. However, unlike MS, progressive phase of this disease is very rare. Therefore, preventing attacks is critical to a good long-term outcome. There is currently no cure or approved medicine for NMO, which affects about five in 100,000 people.
ABOUT TG THERAPEUTICS, INC.
TG Therapeutics is a biopharmaceutical company focused on the acquisition, development and commercialization of novel treatments for B-cell malignancies and autoimmune diseases. Currently, the company is developing two therapies targeting hematological malignancies and autoimmune diseases. TG-1101 (ublituximab) is a novel, glycoengineered monoclonal antibody that targets a specific and unique epitope on the CD20 antigen found on mature B-lymphocytes. TG Therapeutics is also developing TGR-1202, an orally available PI3K delta inhibitor. The delta isoform of PI3K is strongly expressed in cells of hematopoietic origin and is believed to be important in the proliferation and survival of B‐lymphocytes. Both TG-1101 and TGR-1202 are in clinical development for patients with hematologic malignancies, with TG-1101 recently entering clinical development for autoimmune disorders. The Company also has pre-clinical programs to develop IRAK4 inhibitors, BET inhibitors, and anti-PD-L1 and anti-GITR antibodies. TG Therapeutics is headquartered in New York City.
The United States Food and Drug Administration (FDA) has granted Orphan Drug Designation in the United States for Biotie's BTT1023 drug candidate for the treatment of primary sclerosing cholangitis (PSC). PSC is a chronic and progressive fibrotic liver disease for which there are currently no FDA-approved treatments.
BTT1023 is a fully human monoclonal antibody targeting Vascular Adhesion Protein -1 (VAP-1), and it is currently being studied for PSC in a Phase 2a study (the BUTEO study). The BUTEO study is conducted in partnership with the University of Birmingham, UK, and is supported by grant funding awarded by the UK's National Institute for Health Research (NIHR) Efficacy and Mechanism Evaluation Programme, funded and managed by NIHR on behalf of the Medical Research Council - NIHR partnership. The grant holder and Co-Investigator for the study is Professor David Adams, Director of the NIHR Biomedical Research Unit in Liver Disease and Centre for Liver Research at the University of Birmingham.
The two-stage study design for BUTEO includes a pre-planned interim analysis, and based on current estimates, it is expected that the requisite number of patients will have been treated to enable the interim analysis in the first half of 2017.
Biotie Therapies Corp.
Antero Kallio
CEO
For further information, please contact:
Virve Nurmi, Biotie Therapies Corp.
tel. +358 2 274 8900, e-mail: This email address is being protected from spambots. You need JavaScript enabled to view it.
Distribution:
www.biotie.com
Nasdaq Helsinki Ltd
Main media
Biotie is a biopharmaceutical company focused on products for neurodegenerative and psychiatric disorders. Biotie's development has delivered Selincro (nalmefene) for alcohol dependence, which received European marketing authorization in 2013 and is currently being rolled out across Europe by partner H. Lundbeck A/S. The current development products include tozadenant for Parkinson's disease, which is in Phase 3 development, and two additional compounds which are in Phase 2 development for cognitive disorders including Parkinson's disease dementia, and primary sclerosing cholangitis (PSC), a rare fibrotic disease of the liver. Biotie is a part of Acorda Therapeutics Inc. Group ("Acorda") and its shares, excluding of those owned by Acorda, are currently subject to a redemption process in accordance with the Finnish Companies Act.For more information, please visit www.biotie.com.
Mylan N.V. announced that the U.S. Patent and Trademark Office (PTO) has ruled in favor of Mylan in its inter partes review (IPR) proceeding and found all claims of two related Copaxone® 40 mg/mL patents to be unpatentable. The U.S. Patent Nos. are 8,232,250 and 8,399,413, which are owned by Yeda Research & Development Co., Ltd. and licensed to Teva Pharmaceuticals Industries Ltd. A decision by the PTAB on Mylan's third petition seeking inter partes review of U.S. Patent No. 8,696,302 is expected on or before September 1, 2016. 
On Aug. 15, the PTO's Patent Trial and Appeal Board (PTAB) found Mylan's application against a fourth Copaxone 40 mg/mL patent, U.S. Patent No. 9,155,776, ineligible for post-grant review for procedural reasons. However, Mylan believes that today's favorable ruling in the IPR against the '302 patent strongly undermines the '776 patent as well. As such, Mylan will proceed with pursuing all avenues to challenge the '776 patent.
Mylan CEO Heather Bresch commented, "We believe the Board's decision is comprehensive, well-reasoned, and highly persuasive in detailing the bases for the invalidity of Teva's 40 mg patents, and we look forward to further demonstrating the invalidity of the patents covering Copaxone 40 mg/mL." 
Mylan believes it is one of the first companies to have filed a substantially complete abbreviated new drug application containing a Paragraph IV certification for a three times per week Glatiramer Acetate Injection 40 mg/mL, and expects to be eligible for 180 days of marketing exclusivity in the U.S. upon final FDA approval.
Copaxone 40 mg/mL had U.S. sales of approximately $3.3 billion for the 12 months ending June 30, 2016, according to IMS Health.