Claudia Roth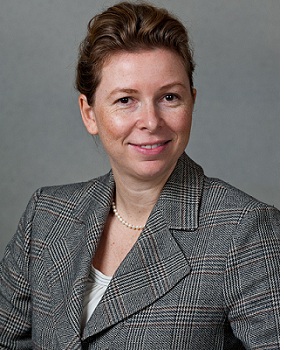 Since 2015, Claudia Roth, Ph.D., has headed up the newly created Innovation Management division at Vetter; a division dedicated to providing a holistic innovation management system that detects and responds to external and internal opportunities, including patent management.
2010 – 2014 Dr.Roth served as President of Vetter Development Services USA, Inc. and established Vetter's first U.S. site, dedicated to development and aseptic filling for clinical injectables, primarily complex biologics.
Dr. Roth joined Vetter in Ravensburg, Germany in 2000, initially as Assistant Head of Manufacturing. In 2001, she moved to Vetter's development organization where she was appointed Director of Process Development and Implementation. In this role she created the company's first function for process design and implementation of development-stage biopharmaceuticals.
Dr. Roth received her Ph.D. in science/lyophilization and an undergraduate diploma in chemical and process engineering from the Friedrich-Alexander University of Erlangen in Nuremberg, Germany and executed her practical PhD work at Roche Diagnostics in Mannheim, Germany.
Company:Vetter
Headquartered in Ravensburg, Germany, Vetter is a family-owned, global leading contract development and manufacturing organization (CDMO) with production facilities in Germany, Austria and the United States. Currently employing more than 5,700 individuals worldwide, the company has long-term experience in supporting biotechnology and pharmaceutical customers both large and small. Vetter services range from early stage development support including clinical manufacturing, to commercial supply and numerous packaging solutions for vials, syringes and cartridges. As a leading solution provider, Vetter appreciates its responsibility to support the needs of its customers by developing devices that contribute to increased patient safety, convenience, and enhanced compliance. Great importance is also given to social responsibility including environmental protection and sustainability. Learn more about Vetter at www.vetter-pharma.com.