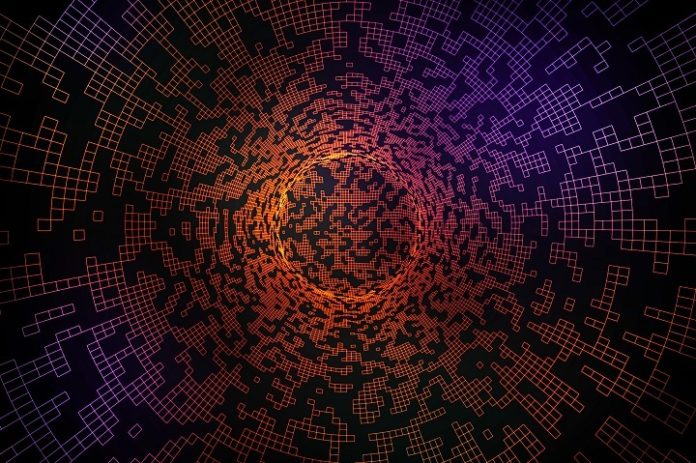 Over the past decade there has been significant hype surrounding blockchain – particularly in the financial services sector and around its role in cryptocurrencies. We are now seeing the conversation progress as new applications of the technology appear. In the healthcare industry, discussions are being had around the possible benefits of blockchain's trusted, auditable, transparent and disintermediated system of record. Today, these kinds of conversations are taking on new importance against the backdrop of COVID-19, as we get used to the idea of social distancing being in place for at least the next few months, and maybe even longer. For example, patients still need to 'see' and exchange information with their physicians, and clinical studies will still need to take place – raising questions around the safest ways to share confidential patient data.
A survey conducted in October 2019 (during a Pistoia Alliance webinar on blockchain implementation in healthcare) found that enabling patients to share their data is seen as the main future application of blockchain technology. Blockchain has the potential to transform healthcare by placing the patient at the center of the ecosystem and by increasing the security, privacy, and interoperability of health data, but to reach that point we need to go beyond the hype and explore how industry can practically usher in blockchain.
Identifying the benefits
Blockchain technology can help resolve some of the challenges the industry is facing, such as storing and sharing patient data securely. The sector needs to develop a method to address the duplication of patient information in different data sources and allow data to be linked across these sources, all while protecting patient privacy. A blockchain can provide an everlasting, exhaustive record of patient data, ensuring the information represents a single source of truth, that also meets regulatory requirements. Storing the data on the blockchain ensures that with the appropriate permissions healthcare providers and life science companies can view the patient data they require when needed.
Despite the potential benefits and opportunities, the use of blockchain technology in the healthcare industry is still highly exploratory and is mostly confined to pilot and proof-of-concept studies. This is in part due to the uncertainties around regulatory requirements and the perceived lack of relevant skills in this space. Indeed, our survey showed that only around a third of organisations are actively experimenting with or using blockchain technology. So, with potential high barriers to entry, what challenges does the industry need to overcome for blockchain to live up to its potential?
– Regulatory demands: 39 percent of those surveyed in October 2019 believe the demands around regulations, audits, compliance, and governance are preventing the widespread adoption of blockchain. This was similarly raised as the biggest challenge to overcome by 45 percent of life science leaders surveyed in 2017. Regulators need to keep pace with technological advances and develop guidelines to standardize use of blockchain technology, especially since the benefits of blockchain – transparency, trust and auditability – can play a role in ensuring organizations meet regulations by providing indisputable evidence of having done so.
– Skills gap: According to 26 percent of respondents, a lack of relevant skills is stalling blockchain adoption. Access to the right skills and staff is vital in ensuring blockchain is developed and used effectively. Collaboration between life science, healthcare and technology companies can counter this, ensuring skills and best practices are shared and developed when needed.
– Management buy-in: Convincing those in upper management of the value of blockchain is the biggest challenge for nine percent of survey respondents. More awareness of blockchain's potential and proof of the added value which it can bring over existing technologies should further capture management interest and lead to subsequent investment in the technology.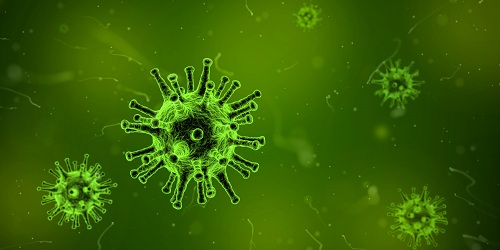 2030 vision: Seeing the future of blockchain
While there may be entry barriers for the establishment of blockchain technology, these are not insurmountable. With this in mind, what might the next decade hold for blockchain and how will we overcome the challenges?
– Learning: To make blockchain a success, the healthcare industry needs to invest in people with skills in blockchain technology and ensure use cases where blockchain technology can have the greatest impact are being developed. In order to accelerate blockchain adoption, significant stakeholder education is still needed across the industry to help lower the entry barriers to blockchain implementation.
– Collaboration: Not only does blockchain have the potential to enhance collaboration, collaboration will itself be a driving factor in its adoption. Implementing blockchain successfully will become easier as life science, healthcare and technology organisations work together, share knowledge and best practices. The acquisition of existing blockchain startups and consolidation of different blockchains will also drive adoption.
Ultimately, it is only by working together to demonstrate the value of blockchain, and ensuring companies have access to the right skills and capabilities, that blockchain technology adoption will become more mainstream. At the Pistoia Alliance, we are helping to make this collaborative approach a reality. We are doing this through our Blockchain initiative to establish a proof-of-concept for blockchain technology in the clinical trial informed consent process and through our Community of Interest, where we are focused on ensuring all life science and healthcare stakeholders – from providers, to researchers and patients – truly understand the benefits, risks and implications of and possibilities for blockchain technology to their domains.