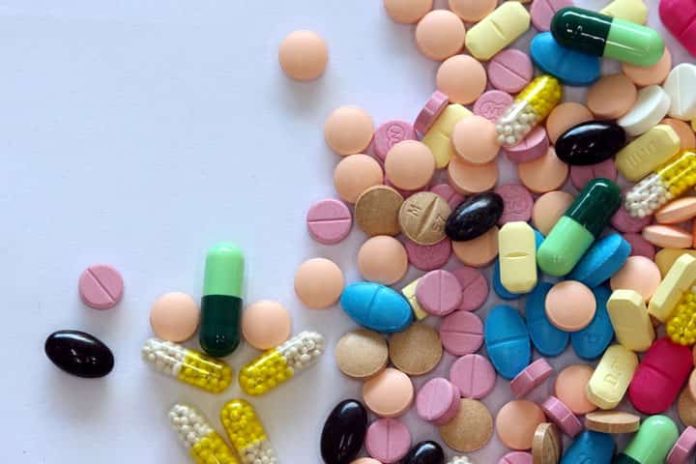 Collaborative Solutions to Address Supply Chain Vulnerabilities and Mitigate Drug Shortages
The challenges of the last several years have shined a light on the pharmaceutical supply chain, revealing both its incredible strengths and opportunities for enhancements. According to a recent industry survey, four in five physicians said that they faced potential medicine shortages during the Covid-19 pandemic. In addition, 95 percent of healthcare providers believe that the pandemic has shown the supply chain's vulnerabilities.
Stakeholders across the healthcare ecosystem responded by making swift adjustments and remained resilient despite uncharted waters and unprecedented market dynamics. Pharmaceutical distributors played an important role, working closely with government entities and healthcare providers to help manufacturers understand the scope of increased product demand and manage the inventory available. Sophisticated allocation programs placed safeguards on products in high demand to stabilize supply and get as much product to as many providers as quickly as possible.
While a reported 83 percent of physicians believe drug shortages have become a bigger problem in recent years, they've long been a critical topic for the pharmaceutical and healthcare industries. It's an issue that will require innovative thinking and collaborative solutions across all members of the healthcare supply chain, including the public and private sectors, to mitigate vulnerabilities and foster stability for future patient needs and public health crises.
Identifying and addressing vulnerabilities  
The creation of generic pharmaceuticals following the landmark Hatch-Waxman Act in 1984 increased medicine affordability and drove substantial growth in patients' access to care. Now, nearly 90 percent of all medicines dispensed in the United States are generic formulations, and they account for less than 20% of our nation's overall drug spend. When generic products experience shortages, it can cause significant care disruptions, particularly in hospitals that need pharmaceutical inventory to support acute-care patients being treated in emergency rooms, operating rooms and intensive care units. It can also cause stress and uncertainty for all members of the supply chain.
Mitigating drug shortages for these critical medicines relies on producing generic formulations in a consistent and reliable way. For the pharmaceutical manufacturing community, this often hinges on the existence of dependable, long-term demand for products. Therefore, programs are needed to cultivate consistent demand for generic products, which will in turn help manufacturers properly forecast, invest in, and sustain production. To support accurate forecasting, supply chain partners are developing opt-in assurance programs that allow healthcare providers to invest in reliable supplies of critical molecules and products, especially those that have a potential risk of going on shortage. In some instances, sites of care are pooling resources together to support the creation of needed drugs through newly established not-for-profit manufacturers. Many programs have started to emerge in the industry, but it will take collaboration and public-private partnerships going forward to address these issues in a viable way.
In addition to creating a sustainable market, supply chain partners must diversify their sourcing relationships to reduce reliance on consolidated regions of the world for active pharmaceutical ingredients (APIs) and finished dosage forms (FDFs). At AmerisourceBergen, for example, we manage a database that uses predictive analytics to help identify and address supply chain challenges in today's global generic marketplace. These enhancements began before Covid-19 hit but proved vital as we navigated the impacts of the pandemic alongside manufacturers and providers. In addition to key supply chain data, we leveraged third-party data sources to factor in natural disasters as well as evolving potential market disruptions. This database drove the diversification of AmerisourceBergen's generics portfolio, mitigating risk and, ultimately, creating a broader supply for our provider customers.
Creating stability and visibility
Another result of recent product availability challenges is more pressure on pharmaceutical procurement teams. To reduce disruptions to patient care, healthcare entities have taken additional steps to safeguard against shortage risks, including purchasing more supply than historically utilized when it is available. Wholesalers and manufacturers must try to manage the effects of purchasing demands that unexpectedly exceed the norms driving inventory levels and supply forecasts. Purchasing variances can create a ripple effect that also impacts product availability, but in today's landscape, different stakeholders have limited visibility and data that spans the full supply chain. This makes it difficult to proactively assess or predict the potential impact of decisions in one area of the supply chain that could affect other areas of the system as a whole.
Given their unique position in the supply chain, pharmaceutical wholesalers can play an important role in stabilizing demand by reliably communicating supply and market updates from manufacturers to healthcare providers and from providers back to manufacturers. For example, amid significant spikes in demand for products to treat Covid-19 cases in the early months of the pandemic, AmerisourceBergen and our manufacturing partners established weekly town halls and one-on-one calls with health systems. These calls provided health systems with opportunities to share inventory concerns and ask questions, while helping us and our manufacturer partners understand their mindset and front-line needs. This level of mutual understanding facilitated the efficient and secure delivery of products to patients across the country during the heat of the Covid-19 crisis.
Additionally, AmerisourceBergen's allocation program, which was reviewed against established ethical frameworks by medical ethicists, helped safeguard high demand products to ensure providers could receive as much of needed medications and supplies as possible. The program is both algorithm-based and responsive, accounting for previous purchase history as well as factors like emerging Covid-19 hot zones and the number of ICU beds at facilities in that area. We found that concentrating inventory at the distributor level rather than the provider level helped keep the supply chain nimble enough to support patients everywhere.
Public-private partnerships have also played a key role in responding to supply challenges amid Covid-19. AmerisourceBergen's partnership with Healthcare Ready allows us to support the Essential Medicines Strategic Stockpile Act of 2020, which disseminates pharmaceuticals to high-infection areas in the United States. The federal government also helped establish a data watchtower that could track all supply across the public and private sector, giving all of us in the supply chain enhanced and unprecedented visibility. We should continue this data sharing for critical products going forward, even beyond the current pandemic.
While Covid-19 drove enhanced collaboration between supply chain partners and government entities, there is still more work to be done. To mitigate service level issues and stabilize demand over the long-term, the industry must collaborate on solutions and continue to establish partnerships that strengthen communication between stakeholders and increase overall visibility across the supply chain.
Key Takeaways
All members of the pharmaceutical supply chain, including private and public sectors, have a responsibility to work together to mitigate drug shortages by addressing the root causes. As a distribution partner, we're committed to being a valuable link and a conduit of accurate information between our provider customers and our manufacturer partners. If we implement strategies to create a more sustainable marketplace and build solutions to reduce demand irregularity, we can begin to stabilize the U.S. pharmaceutical marketplace and work to insulate it from drug shortages in the future.