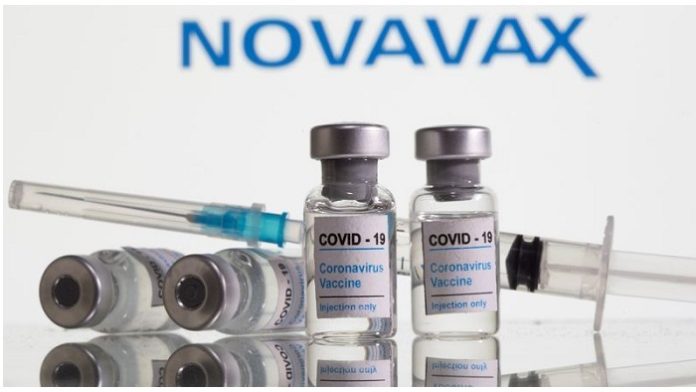 Novavax, Inc., a biotechnology company dedicated to developing and commercializing next-generation vaccines for serious infectious diseases, and Serum Institute of India Pvt. Ltd. (SII), the world's largest vaccine manufacturer by volume, announced a regulatory submission to the South African Health Products Regulatory Agency (SAHPRA) for emergency use authorization (EUA) of Novavax' recombinant nanoparticle protein-based COVID-19 vaccine candidate with Matrix-M™ adjuvant. If authorized, the vaccine (known as NVX-CoV2373) will be manufactured by and commercialized by SII in South Africa under the brand name Covovax™.
"Novavax is thankful for our long-standing history of partnership in South Africa to advance much-needed vaccines. This is exemplified by the country's vital role in the Phase 2b clinical trial and booster study of our protein-based COVID-19 vaccine," said Stanley C. Erck, President and Chief Executive Officer, Novavax. "Novavax and Serum Institute remain focused on delivering the COVID-19 vaccine – built on well-understood technology – where it is needed most. We look forward to SAHPRA's review and, if authorized, delivering the vaccine to help South Africa control the pandemic."
The submission for the regulatory evaluation by SAHPRA of NVX-CoV2373 includes data from two pivotal Phase 3 clinical trials: PREVENT-19, which enrolled approximately 30,000 participants in the U.S. and Mexico and was published in the New England Journal of Medicine (NEJM); and a trial with almost 15,000 participants in the U.K. which was also published in NEJM. In both trials, the vaccine demonstrated high efficacy with a reassuring safety profile. Serious and severe adverse events were low in number and balanced between vaccine and placebo groups. The most common adverse reactions observed during clinical studies (frequency category of very common ≥1/10) were headache, nausea or vomiting, myalgia, arthralgia, injection site tenderness/pain, fatigue, and malaise. Novavax will continue to collect and analyze real-world data, including the monitoring of safety and the evaluation of variants, as the vaccine is distributed.
Novavax' vaccine has received conditional marketing authorization (CMA) for its vaccine in the European Union and emergency use listing (EUL) from the World Health Organization (WHO). The Novavax/SII vaccine (Covovax) recently received EUA in India, Indonesia and the Philippines, as well as WHO EUL. With WHO EUL, there is the opportunity for authorization in over 170 countries with a potential reach of over six billion lives and Novavax expects to receive additional authorizations in the first half of 2022. The vaccine is also currently under review by multiple other regulatory agencies worldwide. This includes the submission of its complete chemistry, manufacturing and controls (CMC) data package to the U.S. Food and Drug Administration (FDA) at the end of 2021. The company expects to submit a request for EUA for the vaccine in the U.S. after one month in accordance with guidance from the FDA regarding submission of all EUA vaccines.
About Novavax
Novavax, Inc. is a biotechnology company that promotes improved health globally through the discovery, development and commercialization of innovative vaccines to prevent serious infectious diseases. The company's proprietary recombinant technology platform harnesses the power and speed of genetic engineering to efficiently produce highly immunogenic nanoparticles designed to address urgent global health needs. NVX-CoV2373, the company's COVID-19 vaccine, received Conditional Marketing Authorization from the European Commission, Emergency Use Listing from the World Health Organization, Emergency Use Authorization in Indonesia and the Philippines, and has been submitted for regulatory authorization in multiple markets globally. NanoFlu™, the company's quadrivalent influenza nanoparticle vaccine, met all primary objectives in its pivotal Phase 3 clinical trial in older adults. Novavax is currently evaluating a COVID-NanoFlu combination vaccine in a Phase 1/2 clinical trial, which combines the company's NVX-CoV2373 and NanoFlu vaccine candidates. These vaccine candidates incorporate Novavax' proprietary saponin-based Matrix-M™ adjuvant to enhance the immune response and stimulate high levels of neutralizing antibodies.
About Serum Institute of India Pvt. Ltd.
Driven by the philanthropic philosophy of affordable vaccines, Serum Institute of India Pvt, Ltd. is the world's largest vaccine manufacturer by number of doses produced and sold globally (more than 1.5 billion doses), supplying the world's least expensive and WHO-accredited vaccines to as many as 170 countries. It was founded in 1966 with the aim of manufacturing lifesaving immunobiological drugs including vaccines worldwide. With a strong commitment towards g
lobal health, the institute's objective has been proliferated by bringing down the prices of newer vaccines such as such as Diphtheria, Tetanus, Pertussis, Hib, BCG, r-Hepatitis B, Measles, Mumps and Rubella vaccines. SII is credited with bringing world-class technology to India, through its state-of-the-art equipped multifunctional production facilities at Manjari, Pune; association with Zipline and government agencies to transform emergency medicine and critical care along with spearheading the race of vaccine development against the COVID-19 pandemic.