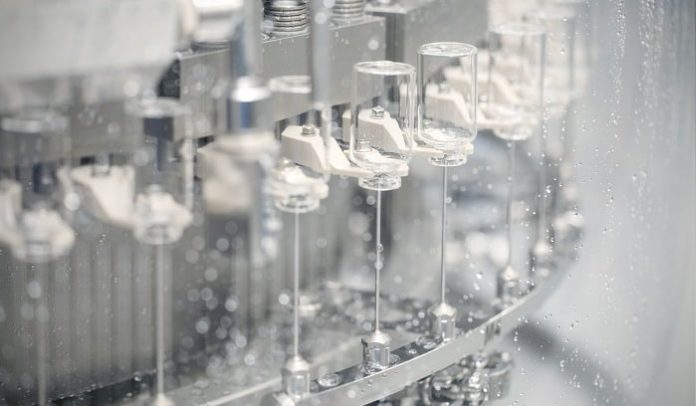 Reacting rapidly after the initial onset of the pandemic the biopharma industry accelerated its research into advanced anti-viral modalities including messenger RNA (mRNA) vaccines. As the pharma industry's leaders responded to the crisis, the pandemic revealed how critical outsourcing to contract development and manufacturing organizations (CDMOs) with technical experience and manufacturing capacity was in supporting vaccine supply chains.
By outsourcing mRNA vaccine production to prominent CDMOs, Pfizer/BioNTech, Moderna, AstraZeneca, J&J, Novavax, and others were able to manufacture and distribute more than 14 billion doses to the world in less than a year.1 These vital CDMO partners helped to meet global vaccine demands by quickly adapting their facilities and capabilities specifically for vaccine production, offering contract fill-finish and cold chain services.
With so many people receiving a COVID shot since approval of the first vaccine, there is little surprise that the mRNA technology space is expanding so fast. This is reflected in the global mRNA vaccines and therapeutics market, valued at US$ 54.37 billion in 2021.2
With growing numbers of mRNA products in the pipeline, it can be expected that demand for these therapeutics – and large-molecule drugs of all kinds – will increase the industry's reliance on outsourcing due to limited in-house capabilities and manufacturing capacity. Valued at approximately $11 billion currently, the global biologics CDMO market is expected to reach some $22 billion by 2027, with CDMOs playing an ever-expanding role in producing the world's large-molecules.3
New strategies for preparing advanced drug modalities
The flexibility and capabilities manufacturers delivered in response to the demand for pandemic vaccines were not easy to achieve. But these efforts were successful and clearly demonstrated the industry's tremendous capacity to manufacture and distribute billions of vaccine doses to patients safely.
Tackling the challenges of global vaccine production relied on strategies incorporating key attributes of contemporary Good Manufacturing Practice (cGMP). These strategies also aimed to overcome the hurdles involved in  implementing and/or expanding vital cold chain capabilities while navigating the difficulties of producing vaccines at an accelerated pace.
As the types of cold chain capabilities required for each individual biotherapeutic project can vary greatly, CDMOs embracing the challenges relative to producing mRNA technologies must carefully evaluate and understand what factors can impact cold chain processes. It is also best practice to determine how these processes can be optimized for better drug manufacturing outcomes with future drug products.
Vaccine freezing and storage
In biologics and vaccine production, there are typical ranges for freezing formulations. The ability to handle multiple types of storage capabilities with a central control system for different products, along with the experience to meet regulatory and client requirements will be key to success when working with new technologies.
Despite vaccines having generally standardized freezing temperatures, the rate of freezing required will vary depending on the molecule. For some biologics slower freezing rates can cause high levels of cryoconcentration, leading to molecular structures becoming damaged.
This is a particular problem when using -40°C freezers which tend to have slower freezing rates. As a result of compressing the core volume by slowly advancing to the solid-frozen phase, the stability of sensitive products can be adversely affected.
Alternatively, control-rate freezers can minimize potential damage by precisely controlling the cooling rate at specific points of freezing. Although the technology offers consistency between batches across certain parameters (including the degree of supercooling), control-rate freezers can be difficult to set up and operate efficiently without strict standard operating procedures to manage the equipment and the freezing process correctly.
Selecting the right primary packaging
From bottles and vials to bags and cryovials, a broad variety of containers can be used for manufacturing mRNA drug substances and the fill-finishing of sterile injectable biologics. When selecting the container, the best decision will primarily rely on the product owner's platform. However, the container must also align with the manufacturing operations filling capabilities of the CDMO partner. Another important consideration is how the container materials might influence the product. Whether containers are made of polymer or glass, manufacturers must have access to extractables and leachables data either from the sponsor or its own studies to validate the primary package for its intended use. Extractable and leachables data are an important aspect of  primary packaging material selection regardless of whether the drug substance (DS) or drug product (DP) is frozen or not frozen. The primary package's resilience to freeze/thaw cycles is another aspect of compatibility that must be factored into the selection process.
Validating cold chain capabilities
The global nature of the pandemic meant it was vital for manufacturers to consider both the static and dynamic handling validations of cold chain capabilities during storage and transport. The U.S Pharmacopeia (USP) <1079> Good Storage and Shipping Practices for Qualification offers valuable guidance in this area describing best-practice procedures for maintaining storage environments and safeguarding product integrity.
Static validations are required for the handling of the DS on-site. In-process temperature excursions are typically less likely due to more robust temperature controls. Alternatively, dynamic validations, which are associated with off-site drug substance (DS) handling, are more complex. The increased complexity comes as a result of temperature exposures generally being within a greater range. For example, seasonal temperatures will have a larger impact on products during transport as compared with those in on-site storage.
Similarly, it is essential to consider temperature and humidity controls during manufacturing, storage, and transportation. These conditions need to be monitored in real-time and with risk management systems and continuity plans in place to help control and manage outages. Further, preliminary measures to avoid temperature deviation is another strategy to avoid risk including implementing immediate-response 24/7 control centers that can access alternative storage options in response to deviations and limit the impact of temperature excursions. Regardless it is important to have these validations in place for mRNA therapeutics because they are very fastidious and delicate molecules. Any excursions from these strictly defined temperatures can and likely will impact stability.
The rising need for expert sterile fill and finish capacity
As with all parenteral drug products, ensuring sterility while formulating, then filling and finishing has been essential. Injectable products must be pure with no contaminant particles that could ultimately impact patient safety. Manufacturers should carefully consider where potential contamination might manifest — drug product quality, efficacy, and safety depend on it. From raw materials, primary packaging, and stoppers to cleanroom spaces, equipment, and human operators, every element of product and production must be evaluated for risk.
Sterility of biotherapeutics is most often achieved using filtration and is typically the only method that can suitably sterilize injectable drugs without affecting stability. Commonly, sterile filtration is achieved using two in-line sterile filters during fill-finish that are placed in grade A environments as close to the filling points (needles) as possible. This allows the drug product formulation to be sterilized as it flows through the lines and then subsequently filled into the primary packaging.
Build a stronger, better understanding of the technology together
One of the biggest challenges in producing global supplies of mRNA vaccines during the pandemic was the fact that few in the biopharma industry, including those working to support development and manufacturing, had more than exploratory experience with these types of molecules.
Having a thorough understanding of the potential challenges likely to be encountered has become vital to ensure the success of future mRNA projects. For example, due to the lipid nanoparticle or formulation characteristics, unpredictable phenomena may appear on the vial surface, which would impact visual inspection performance. Achieving this relies upon the development of a strong relationship with clear communication between the CDMO and the sponsor.
With a relationship built on trust, important information such as critical process parameters can be shared quickly and easily between parties, enabling rapid understanding and optimization of the processes involved.
Additionally, it's important for sponsors and intellectual property holders to be transparent in reporting any issues encountered at other manufacturing sites, as well as share the solutions that resolved those issues. One other crucial success factor is engaging the  technology-transfer know-how of an expert partner which can expedite the time establishing a brand-new process in a new facility.
Preparing for what comes next
Now that much of the pandemic's threat is fading into the past, it is clear the success of the mRNA vaccine rollout was nothing short of astonishing. The industry and their CDMO partners responded with unprecedented investment and effort to produce these critical products in timescales made urgent by COVID-19's impact on global health.
Remembering these lessons will be essential moving forward. Demand for regular booster vaccinations for COVID-19 can be expected to continue at similar, global volumes. Fortunately, mRNA technologies will also continue to expand into new therapeutic areas, further increasing demand for capacity and advanced production facility requirements. Additionally, the need for CDMOs with experience working with new and previously unfamiliar products will grow as more and more innovative biologic medicines and treatment modalities enter the space.
References
https://www.mckinsey.com/industries/life-sciences/our-insights/on-pins-and-needles-will-covid-19-vaccines-save-the-world
https://www.imarcgroup.com/mrna-vaccines-therapeutics-market
https://www.mordorintelligence.com/industry-reports/biologics-contract-development-and-manufacturing-organization-cdmo-market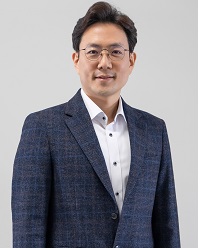 Author : Woocheol Chae, Director of Drug Product Support, Samsung Biologics