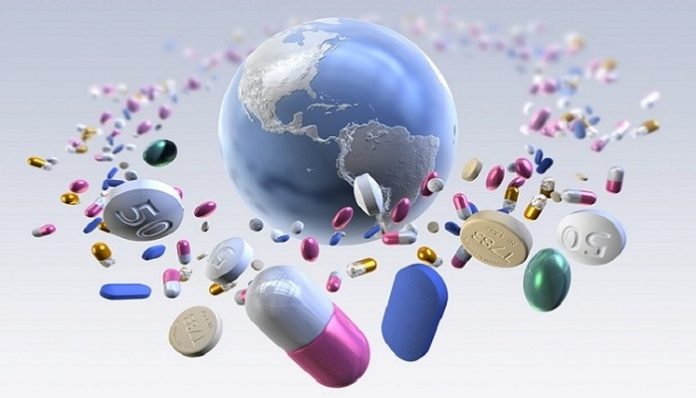 With sustainability as a daily challenge and energy in short supply, a dependable management plan is essential
If someone asks me today, "As an executive in the biopharma industry, what are the issues that keep you awake at night?" my immediate response is first and foremost the military conflict between Russia and Ukraine, including the corresponding energy and supply crisis. The fact is, as a biopharmaceutical supplier, we are heavily reliant on energy and a wide variety of materials to enable the quality and efficacy of the drugs we produce for our customers.
Biopharmaceutical manufacturing is energy-intensive which means we have a significant carbon footprint. Thus, we need to balance our use of resources, doing all that we can to act in a sustainable manner to support our climate, using natural resources whenever possible and meeting high ethical standards. After all, sustainability is paramount for the health of our planet. By adopting a culture of responsibility and trying to act in a sustainable manner we can balance our use of energy-intensive resources and continue to make life-saving medications available to patients worldwide.
The required high standards as well as ever-increasing, and absolute binding regulations by healthcare authorities affect the balance of this equation. As enacted today, these regulations make it impossible to entirely avoid residual emissions. That is why companies have to make every effort to achieve this delicate balance of fulfilling regulatory standards on the one hand and strive to enable sustainable environmental use of resources on the other hand.
Over the years, Vetter has taken a holistic approach through investment in various energy-efficient and environmentally friendly technologies. In this way, we focus our attention fully on the three pillars of sustainability: economy, ecology and social commitment. Our introduction of an energy management system in 2014, for example, achieved CO2 savings of more than 15,000 tons of carbon dioxide. We also invested more than 6.5 million euros in other such projects over the past 10 years resulting in realized savings of more than 31 million kWh in the areas of electricity, natural gas, and biogas. With these results, we view environmentalism as an investment with significant returns.
Compounding the issue of daily sustainability is the previously noted invasion of Ukraine by Russia, an action that earlier in the year would have been thought inconceivable. This conflict is, of course, first and foremost tragic from a human aspect and affects peaceful coexistence between countries around the world. However, it also has unpredictable consequences for industries as well. Unprecedented challenges throughout supply chains have led to significant inflationary pressure in energy, wages, and critical supplies. And, because the biopharmaceutical industry is an energy-dependent sector, the quality and efficacy of the drugs we produce are highly reliant on gas and electricity usage. The rapid increase in price combined with the volatile security level of supply of these energy sources, especially natural gas which our industry relies on to a large extent from external supplies, is alarming. To deal with these issues, Vetter has enacted business continuity management plans for any scenario that can potentially create a challenge to our business operations. Included are measures that will help ensure that our sensitive operations can continue for as long as possible. The plans are based, among other things, on the German government's "Gas Emergency Plan" and the European Parliament's and Council's "Security of Supply" regulation.
Our plants work with gas as the main medium and heating oil in the event of a malfunction help support the maintenance of our production processes. Furthermore, maintaining constant communication with our energy suppliers affords us the comfort that our business continuity management plans can at any time initiate the appropriate steps for each level. As a precautionary measure given the current alert level of the gas emergency plan, we have created reserves for bridging to other energy sources. As an option, we can partially switch to heating oil for a short time. However, this measure would only serve as a stopgap and is not considered a permanent alternative since our plants are not designed for continuous operation with oil.
Despite the unfortunate events affecting our world, we remain confident that we can continue to maintain a continuous gas supply for our company. This is in part since our industry is considered an important part of the supply chains and essential for providing patients worldwide with vital medicines.