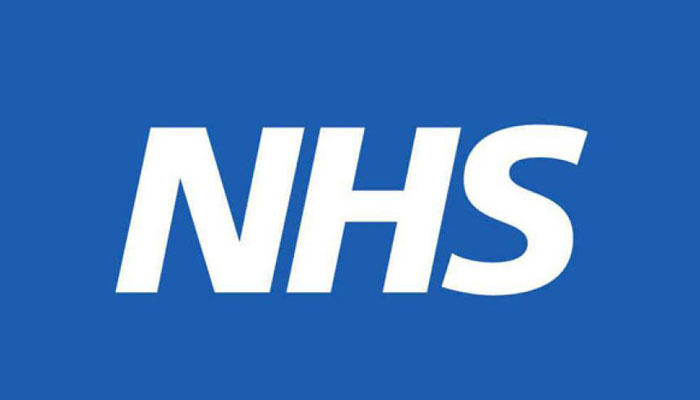 The confidential agreement reached by the NHS and the manufacturer is expected to assist up to 1,600 women annually who have high-risk, triple-negative breast cancer. When combined with chemotherapy, pembrolizumab (trade name Keytruda®) reduces the likelihood of breast cancer developing by roughly two fifths.
The medication works by triggering the body's immune system to attack cancer cells. It does this by targeting and blocking a particular protein on the surface of some immune cells, which prompts those cells to seek out and eliminate malignant cells.
The medication, which is sent directly into the bloodstream every 3 to 6 weeks for around a year, will be promptly financed by the NHS to provide access to qualified individuals. Each year, 8,000 women are diagnosed with triple-negative breast cancer, which accounts for 15% of all breast cancer cases.
It is difficult to cure, has a shorter survival rate than the majority of other breast cancers, and disproportionately impacts black women and women under the age of 40.
This will be the second treatment for triple-negative breast cancer to be made available on the NHS this year and the 25th breast cancer drug to be given to patients quickly thanks to support from the Cancer Drugs Fund.
Amanda Pritchard, the CEO of the NHS, said:
The NHS has reached a new agreement to bring out a potentially lifesaving medicine for patients suffering from the most extreme form of breast cancer, which has hitherto been extremely difficult to treat.
It is wonderful news for the 1,600 women diagnosed with triple-negative breast cancer each year in the country or who will be in the upcoming years; it gives individuals who are diagnosed hope and stops the cancer from spreading, allowing them to live normal, healthy lives. This is only the most recent commercial medicine deal the NHS has negotiated on behalf of its patients, underscoring once again the innovative therapies available at a cost that offers taxpayers fair value for money.
Following the conclusion of the commercial agreement, the National Institute for Health and Care Excellence (NICE) has released the final draught guidance endorsing the use of pembrolizumab in conjunction with chemotherapy on the NHS.
In 2017, Surrey-based, 36-year-old NHS nurse Lauren Sirey was a trial patient at Barts Health. Lauren recently finished a 10K run for a breast cancer charity and is preparing to travel to Las Vegas to commemorate five years of cancer-free living.
In her words, at the age of 31, she received a diagnosis of triple-negative breast cancer, four months before her partner and herself were scheduled to get married. She was given the chance to take part in a clinical trial, and she is now happy to learn that the NHS has given the treatment its approval.
She is now approaching a five year all-clear, which she intends to celebrate in Las Vegas, thanks to this treatment, which enabled her to make a full recovery. She became passionate about running once she recovered, and she most recently ran a 10K race for a TNBC charity. Anyone experiencing symptoms should see a doctor right away because early detection and treatment are crucial, according to her opinion.
John Stewart, the head of specialised commissioning for the NHS, said:
The NHS is dedicated to providing the greatest care for its patients, and this most recent agreement for a state-of-the-art breast cancer treatment demonstrates the NHS's ability to reach agreements for the newest drugs and treatments at reasonable costs for taxpayers. Pembrolizumab is simply the latest in a series of commercial medicine arrangements reached by the NHS to guarantee patients have access to the finest therapies, says the NHS of the second drug it has acquired for women with triple-negative breast cancer this year.
Helen Whately, the minister of health, said:
They are dedicated to providing top-notch cancer care and are always looking for new, effective treatments. This medication, which was made possible by the government's £340 million Cancer Drugs Fund and has already accelerated nearly 100 cancer treatments and benefited more than 80,000 patients since 2016, will help give hope to thousands of women with breast cancer at the highest risk.
Women who received the MSD-produced medication either out of compassion or as part of clinical trials have already benefited from it. Due to their high risk and ongoing chemotherapy treatments, up to 1,600 women will be qualified for the treatment each year.
Clinicians will ultimately decide based on the patient's circumstances, such as whether they have a high-risk disease and whether they are healthy enough to get the treatment.
The treatment is demonstrated to increase the likelihood of avoiding an adverse breast cancer event and of finding no active cancer in the resected breast tissue and axillary lymph nodes when used first in conjunction with two types of chemotherapy, each given on a sequential 3-day basis, before surgery for the breast cancer. Following the NICE recommendation of sacituzumab govitecan (marketed under the brand name Trodelvy®) in July, this is the second new medication for triple-negative breast cancer to be made accessible on the NHS this year.
This year, the NHS reached agreements for a number of ground-breaking medications, including mesothelioma, the first novel treatment for lung cancer in nearly 15 years, and Libmeldy®, a life-saving gene therapy for children with the uncommon disorder metachromatic leukodystrophy.
Breast Cancer Now's CEO, Baroness Delyth Morgan, stated:
It's great news that the immunotherapy pembrolizumab will now be routinely prescribed on the NHS for the projected 1,600 suitable patients with primary triple-negative breast cancer.
The danger of triple-negative breast cancer returning and trying to spread to other parts of the body in the first few years after treatment is higher than for other types of breast cancer. This less common but frequently quite aggressive type of breast cancer is much more common in women with a hereditary BRCA gene, women under 40, and black women. The terrible reality of few treatment options has, however, been a fact for people with this kind of breast cancer for far too long. This new treatment may make any cancer that was previously detectable vanish by the time of surgery, allowing the patient to undergo less intrusive, breast-conserving surgery. Furthermore, this treatment offers the priceless hope that more lives could potentially be saved from this terrible disease by greatly lowering the risk of breast cancer relapsing or migrating to other parts of the body, where it develops into an incurable secondary breast cancer.
Head of Oncology at MSD UK, David Long, stated that a favourable NICE decision as a result of the partnership between MSD and NHS England will help some people with early phase TNBC. Patients with early stage or locally progressed TNBC had an unmet demand because there was no immunotherapy therapeutic option accessible in the past. He added that he is thrilled that the first immunotherapy for this particular cancer can now help a lot more patients in England, potentially leading to a better prognosis.