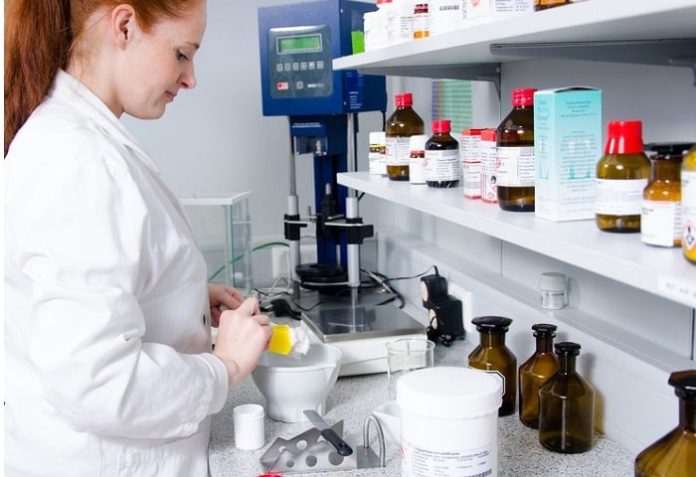 Innovation is unarguably the essence of pharmaceutical discovery and development. Industry and academia have been working together for decades, but historically relationships did not extend far beyond the traditional exchange of funding and research. There is a risk, however, that the challenges facing interdisciplinary collaboration between the worlds of industry and academia could bring this innovation to a standstill.
In the modern climate of global knowledge exchange, it is now vital that leading research universities pioneer relationships with companies that are conducive to long-lasting, discovery-driven innovation, which is applicable to the real world. Despite the clear need to bridge the divide, scepticism remains over whether the two sides can truly communicate efficiently to achieve their shared goals.
For many years there has been a trend for partnerships to address mutual short-term goals. However, more recent advice – outlined in a report from the Science|Business Innovation Board – places emphasis on the importance of long-term strategic collaborations to establish trusting professional ties[1]. By exploring the current challenges facing both industry and academia, and the potential advantages to both as a result of collaboration, key criteria for successful collaboration can be established.
Challenges to academia
The main driving force for academic institutions to partner with industry is access to funding. However, in the current funding climate, pools of money are drying up faster as pharmaceutical companies are cutting their R&D budgets, which drives up competition and limits the number of collaborations that industry partners are willing to enter into. The challenge for academic institutions is to leverage their assets to secure funding, but also to deliver return on investment in a tight economic situation.
Industry partners are particularly focused on deliverables and timelines, which can often challenge universities that rely on boards, rather than a few individuals, to make decisions. Academics constantly need to prove that their projects have deliverables to bolster their history of successful research, but aligning this with industry-focused timelines can be difficult.

Pressures on industry
The focus for industry partners is to generate new, ground-breaking ideas which ultimately result in a marketable product or solution. Timing is critical: if a product or technology is too ahead of its time, it cannot be successfully implemented. Refining a hypothesis with the appropriate experiments is a lengthy process which requires a lot of work – often too long for the timelines of industry partners. Many industries have shifted their focus from investing in long-term, discovery-based R&D efforts towards shorter-term strategies that identify consumer needs and tends.
Benefits of bridging the divide
The main benefits to academic institutions for overcoming these challenges to collaboration include: access to a reliable external stream of funding, improved opportunities for professors and students (undergraduate and postgraduate) to take part in cutting-edge research, and the ability to modernize teaching by fostering the exchange of ideas between universities and industry. Additional benefits may come in the form of rewards and prizes for successful collaborations. Aside from funding, collaborations with industry provide universities with a means to lift their status as research and teaching institutions. Many prospective students value a university's ties with industry, often with specific pharmaceutical companies.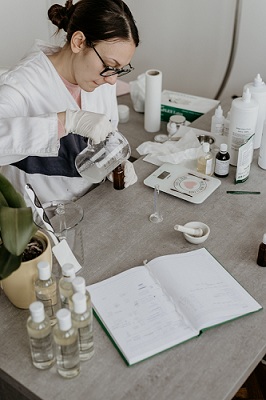 Companies also stand to gain a lot from academic partnerships. Aside from access to the commercial value of innovations coming from research institutes, companies will also often have discrete access to high calibre academics finishing their studies or research posts, looking to start their career in industry. Access to these bright minds is highly valuable to companies, not simply for their contributing intellect, but for the personal ties with the university they bring with them.
Cultivating such ties with key individuals over time will enable companies to bridge the cultural divide between academia successfully. Businesses, through their partnerships, may also get access to cutting-edge research equipment. Universities can apply for grants to purchase the most sophisticated instrumentation, which is often integral to the success of their research. Pharmaceutical companies may not direct their funds to such equipment, or even have the capacity to house it, so connections with universities that dedicate their resources to this can be very beneficial.
Successful collaborations in pharma
In order to evaluate the best approach to a new collaboration, it is useful to consider examples of existing successful partnerships in the pharmaceutical industry.
Chiesi Ltd.opened its research and development centre in Chippenham, UK, in 2009 and partners with multiple universities worldwide, including the University of Bristol, the University of Loughborough, King's College London, Sydney University and Monash University in Australia, and University of Alberta in Canada. As part of these collaborations, Chiesi supports PhD and Masters students, and the universities provide an array of specialist knowledge to advance their combined inhaled drug delivery research goals.
For example, Chiesi has worked with the research group from Alberta for 3-4 years, andthey have published dozens of papers together which shed light on the most innovative respiratory drug delivery technologies. Particle formation technology is a particular focus: by elucidating and understanding the particle formation process, the group can determine the suitability of techniques, such as spray drying, for investigating the fundamentals of particle formation from solution droplets[2].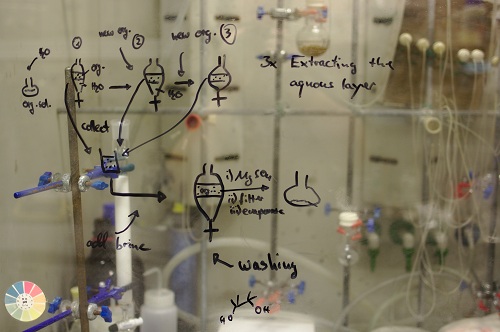 In partnership with the University of Bristol and the University of Hertfordshire, Chiesi and the University of Alberta investigate the behaviour of aerosol particles in the humid lung environment. When a patient inhales a drug from an inhaler device, the drug particle changes shape and behaviour upon entering the respiratory tract. Accurately measuring these changes is an ongoing challenge for university research groups and pharmaceutical companies, but institutions such as Alberta have a wealth of expertise in particle microphysics, and are therefore incredibly valuable research partners.
Tips for a successful partnership
Before embarking on a (hopefully) lengthy partnership with an academic institution or company, there are some core elements that are important to consider in order to succeed.
Leadership from academia
Identifying leaders who are capable of crossing the boundary between academia and industry, to establish strong ties between the two parties, is a crucial first step. Communication between the two sides is emphasised throughout this paper, but communication between different levels of the academic institution is vital. Industry messaging must be relayed to the whole academic community, and leaders should make the aims of the partnerships transparent to the entire faculty/institution.
Develop mutual objectives
By sharing one combined vision and establishing this from the outset, the purpose of the collaboration is made clear and a suitable framework can be developed for both sides to follow.  Clarify the academic strengths and commercial opportunities to enable the leaders from both parties to prioritise each research question. At this point it is also useful to establish whether the collaboration will involve a strategic, operational or transactional partnership.
Intellectual property agreement
Although a clear agreement on the use of intellectual property (IP) is beneficial, many company leaders are dissuaded from collaborations with universities which have an inflexible approach to IP. Having a broad framework agreement is a good idea, but the role of IP is often over emphasised in partnerships where the primary advantage to the university is the impact on teaching and learning.
The future of industry-academia relationships
There is a strong culture building for collaboration across industry and academia. However, political and economic challenges are set to shape the future of such partnerships, due to funding constraints and the role of the government in facilitating collaborations that are viable over the long-term. One of the biggest challenges to academics is finding the right, trustworthy partner to commercialise a technology which may have been in development for decades. A mutual appreciation for the value of an innovation between industry and academic partners in pharma is needed.
References 
Making Industry-University Partnerships Work (2012) Science|Business Innovation Board, (https://sciencebusiness.net/report/making-industry-university-partnerships-work)
James W. Ivey, Pallavi Bhambri, Tanya K. Church, David A. Lewis & Reinhard Vehring (2018) Experimental investigations of particle formation from propellant and solvent droplets using a monodisperse spray dryer, Aerosol Science and Technologyhttps://doi.org/10.1080/02786826.2018.1451818