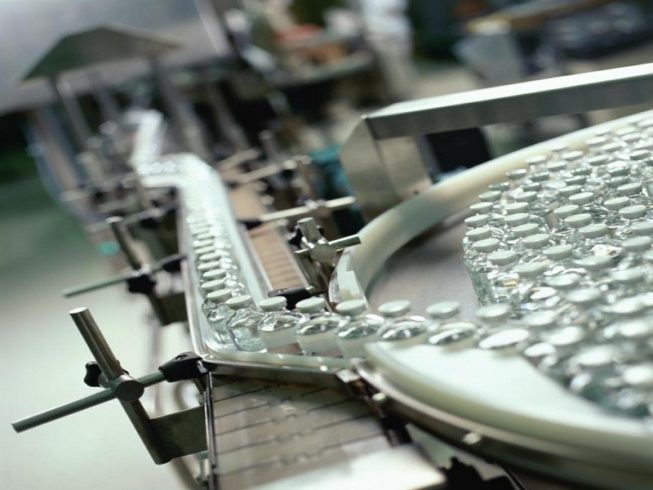 By Chris Tierney, Director, Clinical Trials Logistics, DHL Supply Chain LSH businesses have always been a little bit different when it comes to logistics. Consumer goods and vehicles bring their own supply chain challenges.
keeping food fresh or importing crucial parts from all over the world for an engine are not simple tasks, yet the challenges facing LSH businesses bring their own complexities to the table.
The sector globally is undergoing a significant period of change. Tighter margins for healthcare providershave been well documented,and the increasing number and range of un-standardised regulations around the world in response to counterfeiting are two primary contributors. Together, they represent challenges facing an increasingly globalised industry – one that must look to align its operations in response.
These big picture trends carry supply chain implications and present new challenges for LSH businesses, particularly in the context of packaging.Before looking at these challenges, and how businesses need to adapt and respond through supply chain solutions, it's worth exploring these drivers in a little more detail.
Drivers of change
Pharmaceutical manufacturers now face a mounting array of cost and financial risk pressures in the new normal of global business.Cost pressures from the rising cost of healthcare is prompting payers (governments, insurers and consumers) to play a larger role in the purchasing equation. Keeping costs down for manufacturers has therefore, never been more critical.
Counterfeiting, particularly in emerging markets,poses another threat to healthcare manufacturers. The World Health Organization estimates that one in every ten drug products in poorer nations is counterfeit. The problem is rife, due to the number of points in the traditional wholesaler-based supply chain where counterfeits can be introduced.

To mitigate this growing concern, many countries are passing new governmental regulations requiring manufacturers and their supply chain partners to track products throughout the supply chain, starting from manufacturer and ending with final consumption. Although these regulations help protect the consumer, they are adding cost and complexity to all those involved in the pharma supply chain.
Combined, these two big picture trends impact every point of the supply chain. To mitigate these, LSH businesses are adopting new solutions to reduce cost, increase security andmeet the changing nature of patient care delivery.
The supply chain response
In the packaging space, previously upstream-focused operations are now shifting towards postponed solutions. This brings product finalisation closer to the demand side. For example, thirdparty logistics providers are now working with pharma producers to develop postponed delivery solutions for clinical trials, with strict protocols in relation to factors like expiry dates.
DHL is supporting the NHS in the UK by delivering 'kits' which can be used for specific procedures, operations or clinical trials. These combine all necessary pharmaceuticals and devices in one package and epitomise the integrated distribution strategy we plan for customers working at its best. This packaging innovation allows the NHS to maintain exactly the stock it needs, helpingthe healthcare provider control cost and inventory. It is also an example of how we are transitioning to a more patient-focused approach in packaging.
Postponement also acts as a solution when it comes to addressing global operational alignment. LSH businesses'operations today may span the world, and this brings labelling and packaging challenges. Small and medium sized players can struggle most with this challenge and we have helped many growing companieslooking to export into new markets and regions overcome the hurdles of global operations.
The customisation of inventory is one such area – and this is where postponement comes in. 'Nude' inventory stock means products are exported to regional hubs around the world and customisation such as labelling, takes place at this point. Singapore,for example, acts as a key hub for South East Asia. Instead of a US manufacturer exporting the same product with labels for different South East Asian markets at the production phase, this is handled in Singapore under our supervision.
A key learning here comes from the automotive sector which has traditionally been much better at running globally integrated operations. Automotive inbound logistics are highly sophisticated at a global level, but LSH is by nature more market-specific. However, significant opportunities through development of regional capabilities and use of hubs are taking place representing exciting opportunities for industry players.
Another area where global operations are creating complexity is in ongoing efforts to combat counterfeiting. Counterfeit or adulterated products in the LSH supply chain are a grave concern. Regulators around the world are issuing new requirements to stem the flood of counterfeit and falsified LSH products. These rules place new and significant burdens for security and data collection on all entities throughout the supply chain.
New EU legislation has resulted in tougher rules to instigate harmonized, pan-European measures to ensure that medicines are safe and that the trade in medicines is rigorously controlled. The EU approach focuses on authentication at the dispensary, made possible through a serialization database protocol. Other countries are following a similar regulatory path, with Turkey being the leader in this area.
To comply with such regulations, the LSH industry, and all parties in the supply chain, must adopt rigorous serialization protocols and track products through the supply chain, normally by applying a unique identifier to the individual product unit rather than at lot level. This significantly increases the burden for scanning and tracking product, maintaining and sharing collected data, and protecting product integrity and the chain of custody throughout the entire supply chain.
Looking ahead
The LSH market is changing rapidly with an ever-growing focus on cost control, robust growth in emerging economies and increasing requirements for personalizedmedicines.
The counterfeit drug trade is also reaching signifcantproportions, meaning more stringent 
and demanding regulations in response. LSH companies must therefore integrate the appropriate supply chain solutions into their business model to ensure their packaging strategies are best suited to the business's needs. There is no one-size-fits-all approach as each businessisunique. However, the solutions described here are just some examples of how the industry overall is adapting to these trends. With support from logistics providers, the industry's supply chains are becoming ever more secure, sophisticated and integrated.