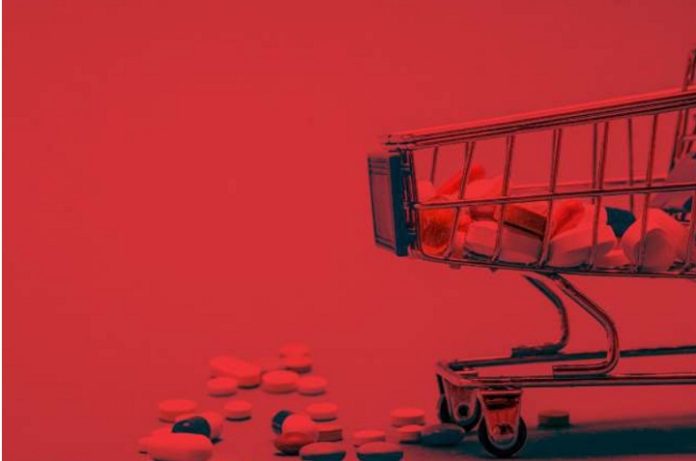 Advancements in drug delivery for women's health and beyond
For over two decades, Lubrizol Life Science Health (LLS Health) has been a leader in the field of women's health, contributing to substantial advancements in the breadth of intravaginal rings and implantable device designs. In this article, Jite Okoh and Nick DiFranco explore the
latest advances in the field, the challenges involved in developing effective products, and how pharma companies can ensure successful development of implantable products.
Intravaginal rings have been under investigation as drug delivery vehicles since the 1970s, and the first ring was approved by the US Food & Drug Administration (FDA) in 1996. Five years later, the first intravaginal ring for contraception was approved by FDA 1 , opening up the potential for convenient and long-lasting implantable drug products designed to treat and tackle women's health issues.
Since then, intravaginal rings and implants have revolutionized healthcare for women, particularly in the contraceptive field. Intravaginal contraceptives have been shown to be more than 99% effective 2 , as well as easy and convenient for patients to use, due to their ability to provide long-lasting therapeutic effect.
This is particularly important today, as data reveals women are delaying having children. Since 2007, the birthrate for women in their 20s in the US alone has fallen by 28 percent. The only age groups in which birthrates rose over that period were women in their 30s and 40s — but even these have begun to decline over the past three years 3 .
Implantable products, such as subcutaneous rod implants, are also proving attractive from a patient compliance perspective. It is much more convenient to receive an implant once, rather than take a pill every day or attend the doctor every month for an injection. The breadth of devices that have been approved since the 1990s—including intravaginal rings, subcutaneous implants, and intrauterine devices—show the value in the implantable delivery approach.
While many FDA-approved vaginal rings are indicated for contraception, there is a desire to expand into other indications. For example, International Partnership for Microbicide's monthly dapivirine vaginal ring (which LLS Health worked on) was developed for HIV prevention. In 2021, the dapvirine ring received a positive opinion from the World Health Organization and its first global approval in Zimbabwe (with other applications under review).
All of this change is driven primarily by listening to and understanding the needs of women across the globe when it comes to their health and access to medicine. This is particularly important in low- and middle-income countries where access to a clinician is not always available. In these countries, there is a real need for modern, longer-lasting birth control and reproductive healthcare, something that implants, and rings are well-suited to provide. By developing these devices, pharma companies can give women control over their own health and improve patient compliance by minimizing trips to distant clinics to receive care.
Women's health has become an area of interest for pharma companies in recent years. More and more companies and investment firms are putting money towards research and development for products to deliver an even greater range of therapies and reproductive health benefits. Recent examples include products to support the health of the vaginal flora, as well as those to aid lubrication.
Key challenges in the manufacture and development of intravaginal rings Despite interest from patients and investors, novel women's health products such as rings and implants face unique development challenges along the way. Specialized expertise is required to overcome these barriers and maximize a product's chance of success. The most important challenges that need to be addressed during the development process include:
1. Controlling drug release rate
It is crucial for drug developers to consider how the drug release rate from their device will be controlled to ensure a regular and uniform dose for the patient, with no risk of dose dumping. Not only must the implantable be able to meet daily drug delivery targets, it must also provide consistent release over a desired timeframe. A well-designed device provides long-lasting performance for weeks, months, or even years from a single administration.
There are several different approaches to control drug release. Many devices utilize thermal processes, such as hot melt extrusion and injection molding, to compound active pharmaceutical ingredients (APIs) into polymers and form devices of varying designs.
Monolithic or "matrix" devices, wherein the drug is homogenously dispersed in a polymer, often exhibit first-order release kinetics. This means there is a initial "burst" release of API that tapers off over time, eventually reaching steady state. These systems may be designed with bioresorbable or biodurable polymers. Bioresorbable devices have the benefit of completely dissolving over time, but biodurable devices can be explanted if needed, offering a reversible treatment option.
For devices where greater control over release is needed/desired, core-sheath devices provide a mechanism to achieve near zero-order release. The drug(s) are loaded into the core of the device, and a second polymer membrane serves as the sheath. This combination is often produced via a process called coextrusion, which uses two extruders to simultaneously produce the layers. The sheath polymer mediates diffusion of API, reducing the "burst" effect and helping ensure steady drug release over time. Many vaginal rings rely on a core-sheath approach to produce steady hormone levels over time.
2. The polymer choice
Another important challenge when developing intravaginal rings and other implants is the compatibility of the API with the polymer used in the device. Choosing the right polymer depends on a number of factors, including compatibility with the API or device design and processing conditions for the polymer.
Historically, only a handful of polymers have been used in intravaginal rings and implants. Many of the early vaginal rings were based on silicone or ethylene vinyl actate (EVA) chemistries. However, a desire to extend the duration of devices and create novel, differentiated designs has driven interest in new polymer chemistries for these applications.
TPUs
Thermoplastic Polyurethane (TPU) is one example of the new generation of polymers that provide a broader toolbox for designing devices, such as intravaginal rings. TPU has a block copolymer structure with a wider range of potential properties than traditional polymers. The ability to change the chemistry, molecular weight, or concentrations of these "blocks" offers control over the polymer's physical and chemical properties. Selection of different TPU chemistries can improve compatibility with an API or introduce unique properties such as low temperature processing or water absorption. TPU polymers have a long history of use in
medical devices, and there are commercially available, pharmaceutical-grade versions, such as Lubrizol's Pathway™ TPU Excipients. TPUs are particularly appealing when compared to traditional polymers that offer fewer options for customization.
Combining polymer selection and device design considerations to meet a target product profile requires in-depth expertise and polymer processing infrastructure. Many pharmaceutical companies rely on contract development and manufacturing organizations (CDMOs) with experience handling polymers for intravaginal rings and implants.
The ideal CDMO partner is polymer-agnostic, meaning they can work with a wide range of polymer excipients, choosing the appropriate solution to meet the needs of the project. A good CDMO should also offer in-depth formulation and troubleshooting experience. Knowing how to overcome challenges during early- stage development improves the efficiency of a project and increases the chances of success.
LLS Health, for example, has years of expertise in developing implantable products for women's health. Our CDMO Division is well equipped to deal with a broad range of polymer chemistries, and we possess the formulation experience to develop and manufacture high-performance, long-lasting intravaginal rings and implants.
Future implantable device development and manufacture
As women's health continues to receive greater attention from the global pharmaceutical industry, there will be more investment in new implantable products. We are already seeing the range of intravaginal products expand from birth control options to anti-HIV solutions, as well as products designed to tackle other health issues.
Over the coming years, we can expect to see more and more pharma companies seeking to develop longer-lasting products, offering not just a month or two's worth of active duration, but treatments that remain active for 12 months or longer. Such extended durations are crucial to increase patient compliance and make healthcare easier to administer. These products are particularly important for women in low- and middle-income countries who stand to benefit the most from reduced trips to the clinic for continued care.
Achieving this long-acting goal, however, requires significant advancements in the design of intravaginal rings and implants to ensure they remain stable and effective over time. The use of new polymer chemistries has an important part to play here—polymers such as TPU, in combination with unique device designs, offer greater flexibility for achieving drug delivery goals.
Other advances in long-acting dosage forms include novel bioresorbable chemistries, long-acting injectable platforms, and the use of devices in other routes of administration, such as the eye. Many of the key factors in developing women's health products can be applied to other areas of healthcare.
Taking all of this into account, the future is bright for both intravaginal rings and implantable products. By partnering with a CDMO with the right expertise and infrastructure, drug companies can take advantage of this trend, utilizing their partner's experience for efficient screening of prototypes, process optimization, and manufacturing of next-generation drug products. If you are interested in developing a long-acting dosage form or women's health product, contact the experts at LLS Health today.
Authors
Jite Okoh, Director, Drug Eluting Device Development
Jite Okoh joined LLS Health in 2010 as a Formulation Scientist and subject matter expert in the development and fabrication of drug eluting devices. Prior to joining LLS health, Jite worked for various pharmaceutical and medical device companies including DSM Nutritional Products and Teleflex Medical (Arrow International) where he obtained extensive experiences in the incorporation of pharmaceutical actives into numerous polymeric medical devices. He leads a team of formulators, with diverse backgrounds, responsible for the research,
development, and clinical scale up of drug and device combination products. Jite holds several patents and has co-authored technical publications relating to drug delivery devices. He earned his Bachelor's of Science in Chemistry from Kutztown University.
Nick DiFranco, Market Manager – Long-Acting Drug Delivery and Combination Products
Nick DiFranco is a Market Manager at Lubrizol Life Science Health (LLS Health), where he coordinates a multi-disciplinary team offering excipients, development, and manufacturing services for long-acting injectables and implantables. Prior to this role, Nick held positions as an Applications Scientist and Marketing Specialist supporting Lubrizol Life Science's Pharmaceutical businesses. Nick holds a B.S. in Biomedical Engineering (Biomaterials focus) and a Master of Engineering and Management degree from Case Western Reserve University. He oversees the marketing of Pathway™ TPU Excipients, which are used in products such as
intravaginal rings. Nick also works closely with the CDMO Division of LLS Health on the development and manufacturing of long-acting depot injections, implants, and other complex drug products. He has a strong background in the use of excipients and formulation techniques to achieve solubility/bioavailability enhancement and controlled drug release.