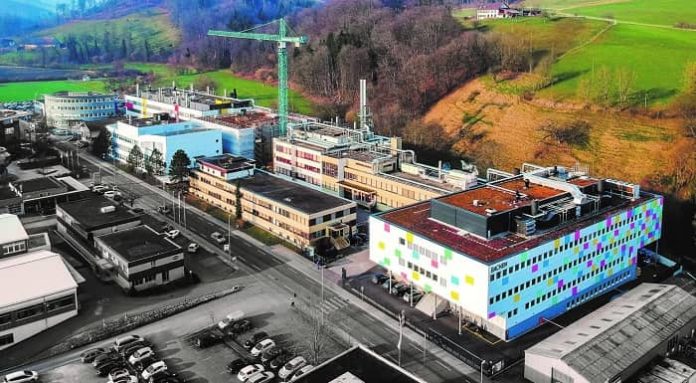 Looking beyond the financial bottom line and showing consideration for the environment and society is a more astute business decision than usually assumed. It's not just investors who pay attention to corporate social responsibility, it's also consumers. More pharmaceutical companies need to treat employees, society and customers well, and commit to greater sustainability and environmental consciousness.
Bachem is keen to share how they are implementing sustainable practices and how other companies can address their production processes and optimize supply chains to enhance environmental sustainability.
The implementation of a CSR management system
The Bachem Group's corporate social responsibility (CSR) strategy is aligned with UN Sustainable Development Goals. The strategy includes their CSR Vision and Mission and lays out how to manage and measure their progress so that they can meet their annual CSR goals. For more than 20 years, Bachem participated in the Responsible Care® program. In 2020 they introduced a new program for CSR, and have since received an EcoVadis Silver Rating, indicating that Bachem Group is one of the top 25 most socially responsible companies.
At Bachem, health and wellbeing is at the top of their priority list, and this is what motivates them to provide the highest quality goods and services to their customers. Especially since their support enables Bachem to continue developing medicines and drugs, while maintaining their position as the market leader in peptide production after 50 years in business.
Continuous improvement through ambitious targets
Bachem's mission for social responsibility focuses on ensuring that the company is a good employer and behaves ethically towards both people and the environment. This motivated the Board of Directors to meet in 2021 to set long term goals in areas like occupational health and safety, diversity, equal opportunity, sustainability and energy efficiency.
Fighting climate change by being energy efficient
Manufacturers, like Bachem, need energy in order to function. However, as a company they are keen to see the link between growth and unsustainable energy and resource consumption broken. The company is aiming to achieve the BoD's ambitious target of 20% less energy consumption per FTE by 2026. The arrival of new production facilities will make this a difficult goal to reach, but not an impossible one.
Bachem recognizes and supports the Paris climate change agreement and is enthusiastic about participating in the battle against global warming. By 2026, Bachem intends to have reduced their energy consumption and employed additional measures to halve their emissions by 2026. This includes both Scope 1 and Scope 2 greenhouse gas emissions and by 2030, aim to be entirely carbon neutral.
High importance on employee wellbeing
Bachem places the utmost importance on their employees' wellbeing. Bachem is aware that they need people with brilliant skills and innovative ideas in order to produce great results for their customers. That's why, as a company, they maintain very high standards of occupational safety, and take the best possible care of employee health. As part of their vision for the great work environment they want to create, Bachem is aiming to cut accidents down to zero. If they achieve this, it will slash time lost to such incidents back to just one in 200,000 working hours.
Diversity and equal opportunities
Every employee contributes in their own unique way to the success of a project, and Bachem feels strongly that maximizing diversity and inclusion helps to foster creativity.
Bachem provides equal terms of employment to every staff member, and carries out regular wage gap analysis to quickly identify and correct any inequalities, and ensure appropriate consequences. Bachem is also making considerable efforts to bring more women not only into their overall workforce but specifically into upper management and regional executive committees. Bachem hopes that there will be 10% more women in these roles within the next 5 years. The company also hopes to ensure that their workforces accurately reflect the demographics of the communities in which they are based, with all significant groups and minorities represented.
CSR leadership
Bachem intends to establish itself, not only as the leading manufacturer of peptides and oligonucleotides for research, clinical development, and commercial application, but also as a company which takes responsibility. Bachem will continue to be committed to sustainability and corporate social responsibility, ensuring that they meet targets and deliver consistently in this area.