For prefilled drug delivery systems – from a syringe to a complex wearable – the main goal of the aseptic manufacturing process is to prevent contamination of the final product and ensure that it fits for its intended use. The most effective way to achieve this goal: establishing a systematic approach to managing and protecting the quality of every single unit.
So, what's the optimal approach to creating such an end-to-end system? Oliver Kurz, Vice President Quality Assurance at Vetter Pharma-Fertigung GmbH & Co. KG, shares his insights.
What are the most important steps drug developers need to take to maintain the quality of their sterile injectable products?
Mr. Kurz: Whatever the molecule, indication, or delivery platform, the aseptic filling process must minimize the risks of microbial, particulate, or pyrogenic contamination of the final product.
That one goal, however, produces many, many upstream requirements in the overall process.
Those requirements include close monitoring and consistent control of multiple parameters that are critical to product quality, such as:
Active, ongoing oversight of supplier quality
Appropriate design of manufacturing facilities and technology used during the compounding and filling processes
Robust process and monitoring systems
And of course, pharma and biotech companies always need to consider "human" factors as well. The output of any aseptic filling process is highly dependent on the training, skill, and experience of the teams that manage and execute it.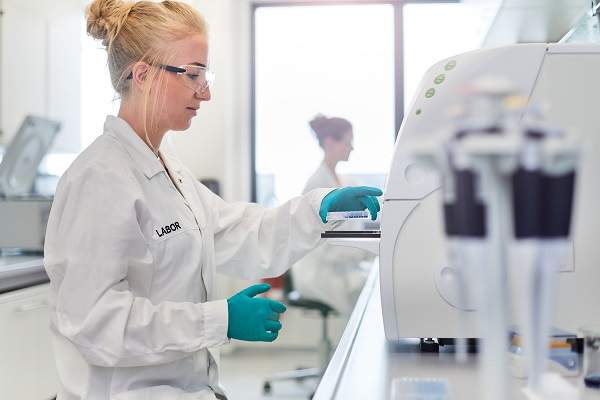 "The establishment of a thoroughly designed systematic approach is key to the successful validation of aseptic processes."
 – Oliver Kurz, Vice President Quality Assurance, Vetter
Do vials, syringes, and ampoules require different aseptic filling processes? How do those steps vary depending on the type of container being filled?
Mr. Kurz: Most of these aseptic filling processes follow similar principles and best practices regardless of the product's primary packaging. That being said, the exact processes and level of complexity vary somewhat from container to container. For instance, vials and cartridges can be processed on the same filling lines while ampoules require different technology.
What have you found to be the most effective way to simulate an aseptic filling process? What are the advantages of investing in that kind of simulation, and some of the challenges drug developers may encounter in conducting one?
Mr. Kurz: In our experience, the best approach is to simply apply aseptic experiences and knowledge and follow regulatory guidelines to establish properly designed simulations of the aseptic filling processes.
To truly get a sense of how those operations will perform, though, it's important to include inherent and corrective interventions as well as worst-case scenarios (like maximum permitted holding or duration times). This vital information demonstrates a process's true ability to maintain product sterility under "real life" conditions, and will help you gain a comprehensive understanding of the process by evaluating aseptic criticalities in the context of variances you can expect to encounter during routine operations.
What key analyses should be performed throughout these various tests to get the right quality? What are the biggest challenges to effectively implementing and performing them? What key information should be obtained if these analyses are indeed effective?
Mr. Kurz: There are several important factors to focus on here:
The need for a nutrient that promotes the growth of potential microbial contamination
Appropriate microbiological tests that can verify the suitability of the nutrient (such as a growth-promotion test)
Methods that ensure the nutrient solution comes in contact with all interior surfaces of the aseptically filled units
Every filled container should then be incubated at two different temperatures, with a visual inspection performed after each incubation period.
"Human factors" are especially important for these visual inspections. Operators need to be carefully trained on the methodology used to identify microbiological contamination, as their analyses and observations will be crucially important in demonstrating that a process can protect product sterility.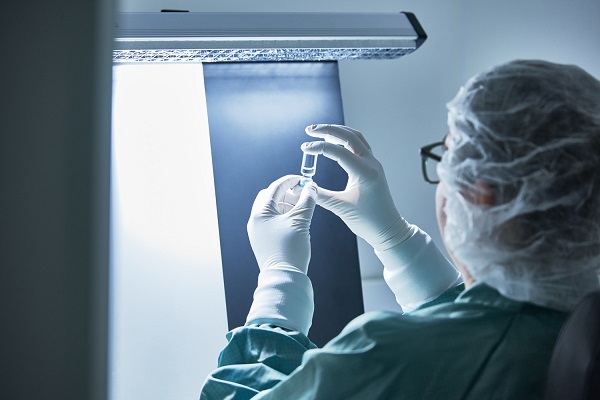 What other validation requirements or watchouts are important to consider when establishing aseptic filling operations?
Mr. Kurz: In any process as complex as aseptic filling, there are many detailed steps and technical complexities that need to be navigated to successfully validate your manufacturing operations. For example, all filled units – including discarded integer material – must be incubated as part of the aseptic process simulation. The intent is to validate the process from an aseptic perspective and rule out any negative impact on sterility.
Is there anything else about ensuring quality/validation of aseptic filling operations that our readers should know?
Mr. Kurz: Establishing a rigorous, systematic approach to quality is critical to the successful validation of aseptic filling processes. Take the time to get this part right, and make sure you have the right experts at the table as early as possible.