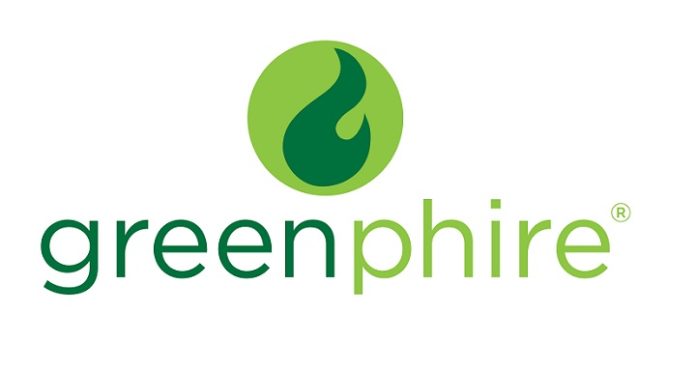 Greenphire, the global leader when it comes to financial lifecycle management for
clinical trials, recently announced the appointment of its new Chief Financial Officer,
Owen Newman. Owen, who is adept in operations and financial management, comes
with a rich experience of 25 years. He has time and again proven to be a seasoned
leader in his previous positions, and as he takes up his new job role at Greenphire, the
organisation can expect him to drive forward its strategic plans and also deliver long-
term value across functions. We at World Pharma Today take this opportunity to discuss what the new CFO has in store for the company.
1. With a robust background of 25 years that you have in operations and financial management in technology, describe your outlook for Greenphire and what we can expect in the near future?
The future for Greenphire has never been brighter. The last few years have been challenging for the clinical trial industry to navigate – shifts due to the COVID-19 pandemic, rising inflation, the great resignation, just to name a few. As the only true fintech company within clinical research, the industry relies on Greenphire to navigate these conditions to ensure that their business operations remain sound. Many vendors have struggled financially and operationally during this time. Greenphire is not one of those companies. The company has invested responsibly into the business, strengthening our end-to-end platform to meet our clients' short- and longer-term goals.
This year, Greenphire will continue to release new innovations to the clinical trial market – to offer further enhancements to our patient convenience suite which removes financial and logistical burden for study volunteers, but without adding additional workload for busy research site staff.
2. How can the fintech expertise that you hold help Greenphire, which specializes in clinical trial financial process automation?
​Over the past 14 years, Greenphire has established itself as the global leader in automating the financial and administrative processes for clinical trials, from budgeting to payments and logistics, and the role of CFO aligns financial leadership with business strategy – critical as we chart the future direction of the company.
Unlike other eClinical companies who automate workflows or collect data, Greenphire operates at the intersection of multiple regulated fields – international banking, tax, privacy, to name a few.  Having that prior fintech experience is valuable because my team and I operate both as sounding boards for the product and IT engineering teams, but also as subject matter experts in sophisticated disciplines which our clients rely on us to understand. I'm also looking for ways to identify potential areas for improvement or new features that could make our systems more efficient, helping to improve operational effectiveness.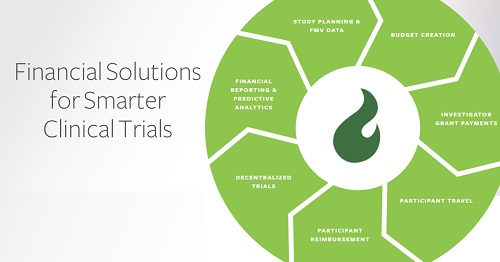 3. The pharma and healthcare industries have been witnessing numerous M&As lately. Now that you are spearheading Greenphire's financial endeavors, has any thought been given in this regard?
Yes, of course. Acquisitions are a potential strategy for realizing synergies and scaling our operations. We are considering opportunities that would enable us to deliver on our promise to help our clients accelerate clinical trials and improve their effectiveness through streamlining business operations. However, any acquisition that we consider will improve the participant, site, and sponsor experience with the focus on enhancing control, increasing efficiency, and reducing burdens across the trial lifecycle.
4. What are the innovations you are planning to bring to financial process automation in the context of the clinical trial solutions that Greenphire is known for?
One area which we are looking to expand service offerings this year is regarding tax compliance. For example, last year Greenphire polled sites, sponsors and CROs to understand if they were aware of the tax implications of patient stipends valued at $600 or more. While sites were acutely aware of the negative impact of tax on participants, sponsors and CROs were less so. It's our goal to build deeper relationships with the industry and create a task force which ultimately influences the tax treatment of patient stipends.
5. How will your experience in the regulatory compliance module help Greenphire build on the present?
​​My experience in regulatory compliance provides me with an understanding of how important it is to be able to adapt in dynamic areas of regulation such as tax and privacy. In addition, I understand that as a technology company, it is critical to maintain a stance of 'regulatory compliance by design' whereby compliance measures are baked into our solutions and processes. Given Greenphire's global customer base, it's crucial to stay aware of any new regulations that may affect how we do business while also aiming to mitigate impact on our clients.
6. Greenphire, as we all know, is a leading provider of clinical trial solutions worldwide. How will you leverage this position in the months ahead?
Greenphire will leverage our experience and market position by continuing to focus on quality, customer service and innovation. As the CFO, I am committed to making sure that our financials are sound, maintaining a clear understanding of our operating costs and revenue streams. I also plan to explore new opportunities for growth through strategic partnerships and collaborations when possible.
7. With numbers come risks in a dynamic industry such as this. Given your background in risk management, what do you hope to implement at Greenphire?
Greenphire already has robust risk management procedures in place, but I will continue to look for ways to strengthen our processes where necessary to ensure that we are staying ahead of the industry in terms of mitigating risks. It's important that we stay up to date with emerging trends and best practices, as the clinical trial industry is constantly evolving.
8. With new thinkers joining in, existing processes change. Under your leadership, describe the plans you will undertake for a smooth transition.
For a smooth transition as the new CFO, I will begin by examining the company's current processes to identify what is working well but also assess any areas where we may have the opportunity to streamline or increase efficiency. The objective is to promote and institute best practice in our processes. I will, of course, also want to hear from more tenured staff and colleagues in order to learn from their experiences as we move forward together.
9. When we talk of strategic planning, there is indeed a long-term perspective in mind. What are the new horizons we can expect Greenphire to be a part of?
As the new CFO of Greenphire, I am working to develop and implement long-term strategic approaches that will support our company's vision. My goal is to create an environment of sustainable growth and financial success in which we can consistently deliver high-value products and services to our customers.
Greenphire has invested more than any other company which I have been a part of in technological innovation, and for example, this year and beyond, we are introducing a dramatic expansion of our patient convenience suite. Because of our investment in global operations, we are seeing an upward trend in clients working with Greenphire across their portfolios so they can realize enterprise value of our solutions, increasing transparency, efficiency and patient centricity across their clinical trials.
10. Technology has been moving thick and fast in the healthcare and pharma segments. Tell us about your vision for Greenphire, considering this rapidly changing tech segment.
At Greenphire, we help our clients streamline the business side of clinical trials so the industry can deliver treatments and cures to those who need them faster. That starts with the medical heroes themselves – study participants. By removing financial and logistical blockers through expense reimbursement and travel support, recruitment and retention improves, site administrative effort decreases, and predictability and efficiencies are realized. Our company values of All In, As a Team, Solving Problems, For a Purpose encapsulate the passion which my colleagues from product to IT to client experience bring to work each day. As their trusted business partner, I work hand in hand with leadership to ensure the company's vision to transform both financial workflows and data is able to be realized, constantly delivering innovative solutions to our partners which results in smarter clinical trials from beginning to end.