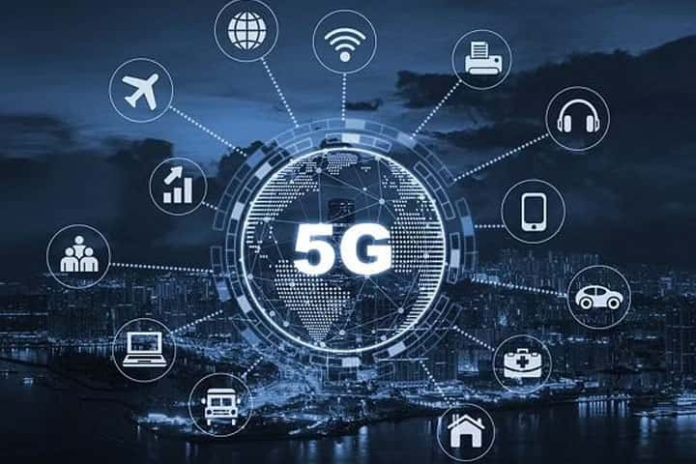 1. Can you give a short introduction of yourself?
My name is Stevanus Firman Kaligis, you can call me Steve. I am Global Leader of Procurement and my base is in Jakarta, Indonesia. I have a great interest in generating value from procurement excellence and implementation of new technology to procurement.
2. Where does robotic process automation lie in the current scheme of things when it comes to the procurement? What did you share at ProcureCon Asia 2022?
Like other new technologies, RPA requires a right approach in its implementation to maximize its value and to avoid its risk. We know that RPA is the best solution to automate repetitive tasks that are still in manual process, consume a lot of your time, and may need access to more than one system. And it makes RPA best fit for procurement. As a benefit of implementing the RPA for procurement, RPA can improve the procurement process lead-time, increase procurement team productivity, reduce human error, and get a high compliance level.
One of the common and simple RPA use cases that can be beneficial is to automatically create the purchase request when the material stock quantity has reached its minimum quantity and there is no upcoming material delivery to add the stock quantity. You will have the RPA maintaining your stock quantity at optimum level based on your inventory capacity. You no longer need to manually check the stock level from all the warehouses and no longer need to create the PR for each of the warehouses. You will have more time to do something else that is more productive and more valuable rather than checking stock and creating PR.
However, there is a risk that you might not be aware. Just imagine, if suddenly the RPA fails to create the PR and you do not realize its failure. You keep waiting for the PR that is never created until suddenly you receive a report that the stock level has almost run out. It would be too late to do something to avoid the production failure due to not enough raw material. There will be a great loss of sales opportunities and it will be completely a disaster.
Although RPA has risk, it doesn't mean that we can't do anything to eliminate the risk. Here are some tips to mitigate the risk:
First, there must be an alert system so that you will get a notification if one of the RPA tasks fails to run. Hence, when you find its failure to run, you can temporarily continue the process manually while asking some help from your IT to investigate and to fix it. The production would not be at risk as you keep continuing the process by manual.
Second, we can see that the more processes and the longer the processes that run by RPA, the higher the risk that you will have when it fails to run. Hence, it would be better to cut the processes into several processes based on function so that it would be more manageable. Between one function to the next function, there shall be human interaction whether it is as the approval or as the validator. Therefore, when one function fails, you can do it manually for that function but then you can run the next RPA function. Moreover, when you need to rerun the robot for one function after the fixing, it wouldn't take time to complete the function and you can easily check if the result is valid or not because it is very straightforward for that one function.
Third, whenever there is an update or change in the system, we need to do a manual random check of the RPA output whether it is correct or not correct using system query or manual process. This is to ensure that RPA is still running the right scenario and generating the right output. For your illustration, due to system update, the RPA that previously is checking the stock of material A to generate the PR for material A, somehow it is checking the stock of material B to generate the PR for material A. The RPA looks run well, but the output is not as what it is supposed to be. You will end up with a mess due to processing wrong data.
Last but not the least, if you find that the data produced by RPA indicates something unusual based on your experience and your familiarity of the data pattern, then you shall not hesitate to validate if the data is correct or not correct. For your illustration, you usually ordered 10MT material every two months, but then suddenly the PR that generated by RPA is only proposed to order 2MT material. You shall be curious to find out and to validate if it is correct or not correct to order 2MT material.
In summary, having the RPA implemented, it doesn't mean that we can forget how to run the process manually. We still need to know and to be ready at any time to run the process manually when there is something wrong with the RPA or when we need to verify the RPA output. We still need to be an expert to know the processes and to understand the data. RPA is uplifting our skill and making us to be able to spend more time analyzing and mastering procurement categories.
3. Image recognition has always intrigued us across a multitude of processes. Where do you think it is heading in the years to come and what are the further transformations taking place within it?
Image recognition could bring a difference in how we conduct a sourcing when it is related to the machinery. As we know, one machine could have many parts and if the part is broken then it would be difficult to find if we don't know the part number and the part name. One of the new technologies that can be used to resolve this problem is image recognition. If there is some spare part that needs to be replaced, by taking a picture of it and using the image recognition, we can instantly find all the information of the part from the part number, part name, part specification, and part installation procedure. It will shorten the discussion with the supplier in ordering the part.
4. How is 5G changing the shape of the travel world and also the procurement landscape? How rapid are the things transforming in it?
5G enables us to transfer 20GB per second and because of that 5G becomes the foundation for autonomous vehicles. With 5G, the vehicle's sensors could transfer many data captured per second instantly without any latency and at real-time the vehicle can be controlled remotely. In some countries, autonomous cars have been used as taxis and self-driving trucks hauling freight have been tested in pilot projects. Next two or three years from now, there will be a great impact to the ride hailing business and to the trucking business. Hence, it would solve the truck driver shortage in some countries and it is expected to lower the total cost of ownership.
5. How is the use of artificial intelligence (AI) fast becoming a game-changer in the industry?
AI is a revolutionary technology that could help us to resolve complex problems. AI can also learn to improve its future output. One of the applications that could help the procurement professional to make a decision is to have AI analyze the price trend based on the historical data, market index price, world supply, and global demand. For example, if you need to purchase stainless steel plates regularly for your production, you can have the AI analyze it for you and make a recommendation if it is a good time to make a purchase, or you shall wait for a moment. AI could learn from time to time to understand the pattern, and you can add more variables that might impact the price of the stainless-steel plate.
6. What are 2 key things you liked about ProcureCon Asia 2022?
First, ProcureCon always brings up very interesting topics that are in the trend and are happening. I learn a lot from the presentations and the panel discussion. Second, ProcureCon opens a great chance to meet up and meet the excellence Procurement people.