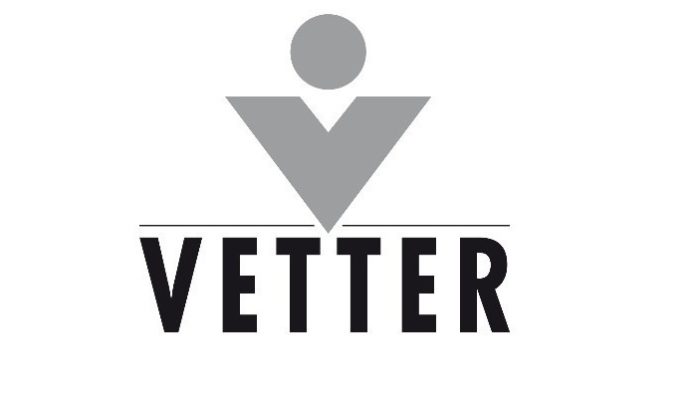 To commit to sustainability & social responsibility as a globally operating organization requires transparency and accountability. We experienced in the last couple of years how responsible action positively impacts our stakeholders as well as the society overall, and these principles are essential to how we operate globally. Our sustainability program is the compass that guides us toward these actions with integrity as we head toward the future.
We have strengthened our mission and worldwide commitment to sustainable business practices exemplified through two recent initiatives: reaching the EcoVadis gold ranking and our commitment to the UN Global Compact pledge.
As one of only a small number of pharma and biotech companies that have signed the UN Global Compact, we are proud to be able to make this commitment – especially given our role in a particularly high-emission industry. As a globally operating Contract Development and Manufacturing Organization (CDMO), we strive to serve as one of the pioneers in the industry regarding responsible, sustainable, and transparent business practices. Membership of the UN Global Compact drives the biopharma industry's expansion of ecologically and socially responsible labor standards, human rights, environment and anti-corruption, and aligns with the UN's Ten Principles. Our ongoing dedication to sustainable growth allows us to make this commitment in a way that feels authentic to our brand values.
There is great significance in serving as a globally operating CDMO that also expands sustainability activities to a global level, and we don't take this responsibility lightly. Only 308 biopharmaceutical companies worldwide have signed the UN Global Compact which reflects the challenges our industry has in moving toward more sustainable operations. By joining, we commit ourselves to align and document our corporate actions to the ten defined principles. Our focus is on enforcing and implementing human and employee rights, environmental protection, and preventing corruption across our global footprint in Europe, the United States and the Asia Pacific region.
As Vetter's Senior Vice President of Technical Service and Internal Project Management, I am responsible for leading all our global sustainability activities. We have already been pursuing a very ambitious sustainability strategy for years. Committing to the principles of the UN Global Compact align with our simultaneously occurring initiatives such as sourcing green electricity from hydropower, which has been underway since 2014, and expanding our photovoltaic expansion at our sites.
As a participant, Vetter gains access to the impressive network of companies and organizations committed to the same economically, ecologically and socially responsible goals. These goals include much more than CO2 reduction. The initiative is an open forum to initiate change processes and share ideas and best practice concepts to insight lasting and impactful improvements. In national networks, we develop concrete approaches to solutions and thus contribute to the overarching vision of the UN Global Compact. We will also submit an annual progress report – a publicly viewable document (Communication of Progress) to show evidence of transparency and accountability. This aspect is essential for us, to reinforce that our stakeholders such as our customers and employees receive open access to the sustainability efforts we are undertaking. A growing number of people across the world, and in our industry specifically, prioritize working for a sustainably acting company. We want our customers, employees, partners, and the society to feel confident about aligning themselves with Vetter.
As a family-owned business in the healthcare sector, we bear great responsibility to the patients our injectables reach. We believe in the power of cooperation. The UN Global Compact combines these two approaches well and is strongly committed to shared values and goals across business sectors and national borders.
We are proud to layer this initiative with another milestone; Vetter achieving gold status in the international EcoVadis Sustainability ranking.
This rise in our ranking acknowledges our strong commitment to the environment, social sector, and other important areas. Various sustainability initiatives and programs, such as the use of green technology and targeted investments that are in line with the  government's strategy, confirm our strong commitment. We have saved more than 32 million KWh of energy over the past ten years and expect to further reduce energy consumption in relation to gross value added by an additional 10% by 2029.
To achieve gold status in the renowned, independent EcoVadis sustainability ranking is an honor and a strong proof that we are on the right track. With 74 points out of a maximum of 100, we significantly increased our score compared to the last evaluation. We are now among the top five percent of all participating companies in the industry, an exemplification of industrywide progress.
Across the board, sustainability plays a vital role at Vetter and has been deeply rooted in our corporate strategy for many years. The positive result reaffirms the ongoing commitment and demonstrates where our family-owned company is implementing improvements in the environmental, labor, and human rights rating criteria, ethics, and sustainable procurement. The applied methodology is based on international CSR standards such as the global reporting initiative, the UN Global Compact and the UN Sustainable Development Goals. Tens of thousands of companies worldwide, including many of our customers, use EcoVadis to indicate sustainable business practices. This rating is an addition to incorporating independent assessments for selecting environmentally conscious suppliers and business partners.
This responsibility is a high priority for us as a globally operating CDMO. We are very proud that our far-reaching initiatives in many areas around sustainable corporate governance have impacted our EcoVadis ranking and that we were, once again, able to demonstrate improvement year over year. The positive external evaluation is a substantial achievement, and further, it motivates us to continue this remarkable development of our business practices to support growth amongst our employees, customers, partners, patients, and society.
More than simply talking about this topic is required to make a real change. As a biopharma service provider, our products ultimately enter a person's body, and we have a serious duty to manufacture the products at the highest level of quality possible.
With our social, economic, and environmental sustainability activities, we want to positively impact the regions around the world where we do business. As we continue to grow, this impact requirement will expand. Our sustainability report, released in 2022, illustrates more on how we summarize all sustainability measures to this point transparently and share the vision with our stakeholders. These initiatives are necessary in the biopharmaceutical industry. We have an unwavering commitment to evolve with the needs of our society, employees, customers, and the planet that we live on.