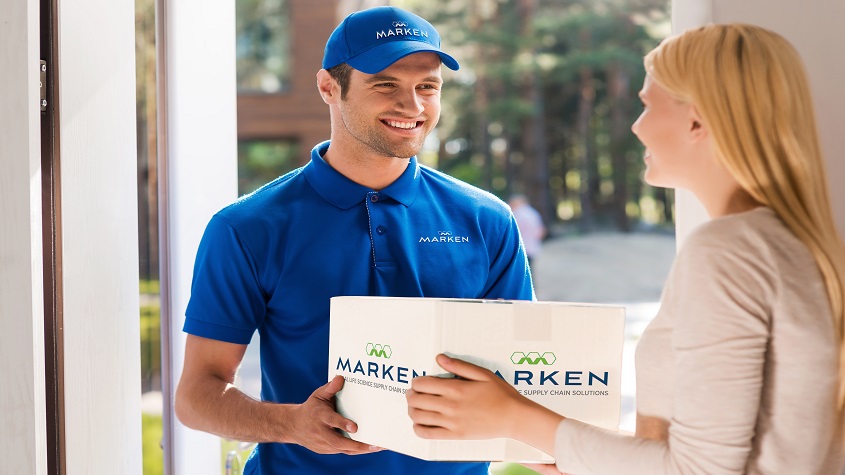 Clinical trials are evolving away from trials based solely at investigator sites, moving on to the patient's home, requiring direct-to-patient services in order for patients to participate.
Homecare networks are now responsible for not only patient treatment, but also for drawing, centrifuging (and, if necessary), freezing of blood samples – all while the patient is at home. Latest advancements include extracting biopsies through the blood versus tissue samples, which increase the advantages and viability of adding DTP services to clinical trials. Logistics providers must have extremely flexible networks of their own with highly trained personnel who can work closely with these global homecare networks and establish appropriate schedules that ensure timely sample pickup and delivery at a very diverse number of locations.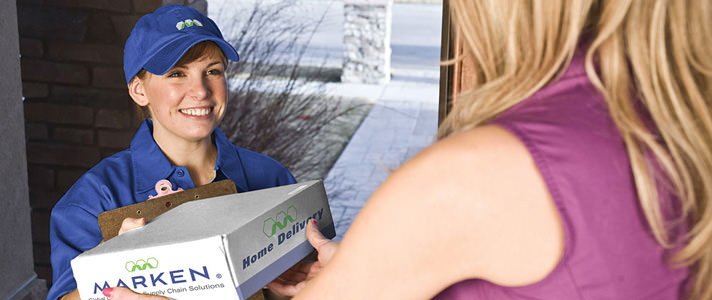 The Right Supplier to Meetthe Need for Direct-To-Patient Services
Today's patients are highly educated about their diseases, possible treatments and the risks associated with participation in clinical trials. Benefits to patient-centric trials are important: patient retention is often increased and protocol compliance can be improved.Specialized handling and expertise is particularly critical for studies involving orphan drugs, pediatric trials and those involving personalized medicines require special handling under cryogenic conditions, which typically must be delivered to the manufacturing site or back to the patient within 48 hours, often travelling through many countries with different regulations.The growing need for patient-specific clinical trial logistic services can also be attributed to the rapidly expanding interest in next-generation therapies, particularly CAR-T and other cell and gene therapies. In particular, autologous, or patient-specific, cell therapies pose challenges with respect to turnaround times and chain of identity to ensure that the ATMP is returned to the correct patients.  When ATMP is being shipped from investigator sites, hospitals or apheresis centers to the manufacturing site and back to the patient, there must be a process in place to guarantee that neither the samples nor ATMP are at risk at any moment. Each sample and therapy is so unique that it must be tracked down to the tube or vial level. Hospitals, clinics, manufacturing sites, and the supply chain organization must all communicate along the various points in the supply chain.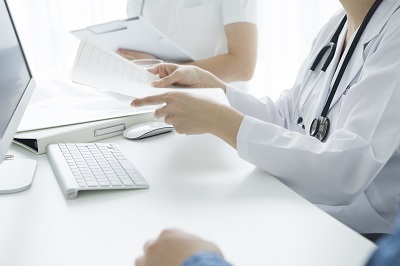 Clinical supply chains must be appropriately designed and established as numbers of these advanced therapies increase.
Establishing an effective chain of identity to guarantee that each produced treatment is returned to the correct patient is critical. The supply chain must be mapped out carefully for innovative and next-generation therapies to ensure that the turnaround times for multiple materials from patients in many different locations are coordinated. Interactions between the various vendors in the supply chain is critical to success. Only supply chain providers with extensive knowledge, experience and effective supporting technologies can meet these constantly evolving and complex needs. For these technologies to be most effective, however, supply chain partners must be actively involved in the setup of clinical trials with complex, patient-specific logistic requirements in order to allow complete feasibility assessments at the start of each trial.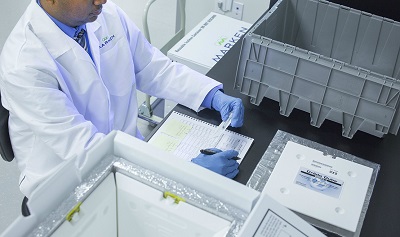 Reusable Packaging
The life sciences industry also needs more environmentally-friendly solutions while still maintaining packaging integrity to ensure prompt turnaround times and accurate temperature control. The solution is not without challenges. Packaging must be clean and appropriately conditioned. In order to optimize the return logistics from strategic locations around the world, an established and experienced global supply chain provider will offer GPS tracking to monitor the returns to either one client or multiple clients.
Investments in quality systems ensure that the procedures and equipment are properly managed and maintained. Reusable packaging options make it is easier and more cost effective to move empty cartons and components for special shippers and to do so at a price that makes reusable solutions sensible. Both pharmaceutical and packaging companies are turning to service providers who have very specific knowledge and can leverage a network that enables the economic delivery of this type of service as a resolution to a key pain point for clients.

Conclusion
Known for innovative, flexible and secure supply chain solutions for clinical trial materials and sensitive drug shipments, Marken is well positioned to expand its support of complex, global clinical trials. The company's expertise makes it possible to meet the growing needs of patient home care by delivering drug products just in time. Marken will continue to enhance further patient-centric services for life science clients, including direct-to-patient management and assistance with logistic solutions for personalized therapies and economical reuse of advanced packaging materials.  Marken maximizes efficiency and enhances its service offerings as a specialist in the high-touch, personalized services.