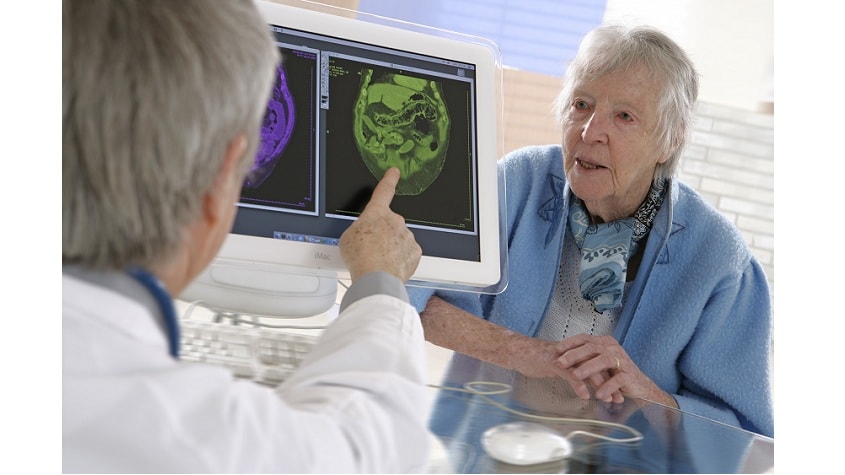 Worldwide, around 47 million people have dementia, and there are 9.9 million new cases every year, according to recent data from the World Health Organization (WHO)1.Alzheimer's disease (AD) is the most common cause of dementia and may contribute to 60–70% of cases.
Despite the expected prevalence of the disease as the population ages, relatively few studies of AD therapeutics are undertaken2. A review of the global registry and results database Clinicaltrials.gov showed 413 AD trials were performed from 2002-2012. A very high attrition rate was found, with an overall success rate of 0.4% (99.6% failure).
Characterized by cognitive impairment, psychiatric symptoms, behavioral disturbances and ultimately the reduction in activities of daily living, AD can have a long prodromal period with the initial deposition of AD pathology estimated to begin approximately 10–15 years prior to the onset of clinical symptoms3. The goal in much of AD clinical research is to identify patients at this early stage in the hope of influencing its course using disease modifying treatments. However, this is extremely difficult, as prodromal patients are unlikely to self-identify. Once identified, recruiting and retaining patients for AD clinical trials also presents its own set of unique challenges, due to the complexity of the condition and distinctive characteristics of the patient population.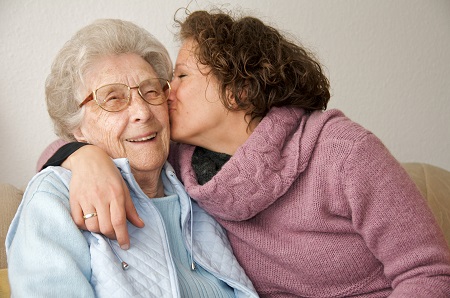 Here, Worldwide Clinical Trials' Director of Patient Recruitment and Retention, Barbara Zupancic, discusses best practices for developing and implementing a patient-centered approach to AD clinical research. Using the right channels and messaging to speed recruitment and provide lasting engagement can improve study success rates.
Patient Recruitment Hampered by Competition, Screen Failure
Participant recruitment and retention are critical to the success of any clinical trial program. However, there is added urgency in Alzheimer's, given the competitive landscape, restrictive eligibility criteria tailored to a specific patient subsets, and comparatively high screen failure and dropout rates. In addition, primary care physicians' lack of capacity and resources to assess cognition and refer patients to research, barriers to participation for underserved communities, and the use of invasive procedures, such as lumbar punctures or brain imaging, can all prove hurdles to recruitment.
With this in mind, innovative recruitment strategies are required to find the right patients, reduce screen failure rates and enhance patient retention over the long term. Getting access to these patients requires that researchers first identify suitable sites and build a strategy for fostering and maintaining good relationships with these sites.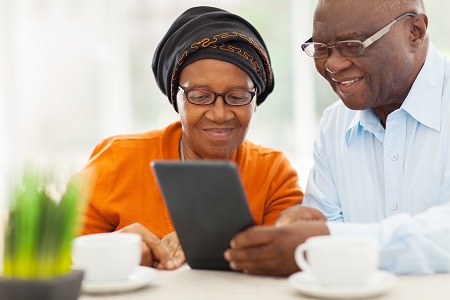 Ideally, sites will have access to targeted subjects with neuropsychological/cognitive and biomarkers data, and have identified subjects that fulfill diagnostic criteria for either pre-clinical, mild cognitive impairment (MCI)or dementia due to Alzheimer's disease. Studies within the MCI classification, for example, will require a very specific recruitment strategy as well as retention plan, so it is important for researchers to work with study partners which are armed with the knowledge and ability to do this.
Partners as Vital as Patients to Trial Success
In addition to fully understanding the disease and its progression, critical to engaging patients and their caregivers is understanding them and what they go through on a day-to-day basis. Typically serving in the role of study partner, the caregiver is instrumental to trial success: they ensure informed consent, assist in protocol and medication compliance, and serve as informant on trial outcomes4. Moreover, the study partner is critical to the decision whether to enroll. No effective strategy can be developed without understanding caregiver needs.
For example, partners can help influence AD patients who may be unable to handle long doctor's visits, are frightened of loud waiting areas, will become quickly frustrated and irritable if asked to undergo certain procedures (such as neuroimaging which they perceive as painful), are more sensitive to sensory input, or can't understand compound sentences and abstract concepts. Being cognizant of such things as partner work schedules and transit time to clinics can help with this understanding.
Patient Engagement Tactics Go Digital
There are a number of tactics which researchers can employ to maximize patient engagement throughout the duration of a study. Firstly, with the internet truly embedded across all elements of our daily lives, it makes sense for researchers to exploit this when trying to engage with potential patients. It provides a direct and cost effective, not to mention time efficient, means of reaching millions of individuals seeking health-related information. By utilizing the many different digital channels available (social media, forums, blogs etc.) and through the clever use of geo-targeting, researchers can promote study awareness, generate interest and boost referrals. To increase the quality of referrals via digital outreach, researchers can create a study-specific website with a pre-screener.
Engagement and participation in community outreach events has also proven to increase interest and participation in AD clinical trials. For example, researchers could set up 'Lunch and Learn' events for clinics, community screenings, or other events in partnership with local support and advocacy groups, where study information is made available to potential patients and their caregivers. At Worldwide, we have found that following attendance at these type of events, physicians are more likely to actively engage with a study and refer patients to a program, resulting in a return-on-investment within 2-3 weeks.
Finally, it is crucial for study teams to reach out to the medical community and organizations supporting patients and caregivers within each community.  By engaging with neurology departments in hospitals, private practices and clinics, memory clinics and mental health departments etc., researchers can increase awareness of the clinical study among all relevant health care professionals.
Enrollment Best Practices
Once engaged, there are a number of best practices which researchers can employ to maximize patient enrollment. In my opinion, it is best to not label AD but address cognitive changes with understanding and empathy, and at no point neglect the emotional and social needs of the patient or the caregiver. Where possible and appropriate, researchers should also make the most of the technology now available, for example, simple games on a tablet or SMS text messaging for appointment reminders. Finally, well thought-out study materials/collateral and proactive communications can really help to take the fear out of treatment for patients and encourage enrollment.
Retention Plan
Keeping patients and caregivers engaged and compliant with the protocol is crucial to boosting retention and improving study outcomes.
A key driver in supporting retention is establishing a positive relationship between sites and the patients/caregivers and maintaining positive communication throughout the study. Education about the study is an imperative part of this, and researchers should provide both the patients/caregivers and sites with an educational guide outlining all the details of the study program. The informed consent process is also crucial, as it ensures that every participant knows and understands what will happen during the trial, so they can make an informed decision about whether to participate. If a patient does not truly understand what will be expected of them at all stages, retention across a study's lifecycle can be impacted.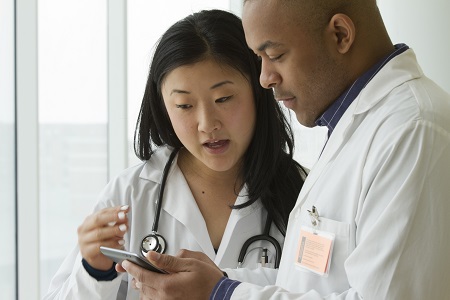 In addition to education, a well-supported patient is less likely to drop out of a study, so minimizing burden should also be high on a researcher's list when it comes to retention planning. They can do this via a number of ways, such as organizing travel assistance to and from study appointments for patients and caregivers, and importantly, funding it. A patient or caregiver should not be out of pocket at any point during a study. In addition, at-home study visits should be facilitated where possible. As well as making clinical study participation more convenient for the patient, homecare can accelerate patient enrollment, enhance retention rates and improve compliance with study protocols, diversify the intent-to-treat pool and boost subject and site satisfaction. For Phase II-III AD Studies it is perfectly acceptable and common for the following to be carried out in-home: study drug administration, screening for adverse events, screening for con-meds, blood draws, EKGs and physical evaluations.
Retaining patients throughout the duration of a study can also be influenced by how well the site team is engaged in the study, so it is important for researchers to invest in these relationships too.Many challenges will develop over the course of a clinical trial, for example, sites could conduct other trials, change staff, adapt new standards of care, and change as an organization, etc. The key to successfully working with sites throughout the duration of a project is to understand these potentialities; work with the sites to adapt strategies and practices that can respond to these changes; and remain vigilant in both communication and oversight of their performance.
As well as providing education and training for site staff on the specific study, researchers should communicate regularly with the team to ensure any issues are dealt with as soon as they arise and do not escalate to effect retention rates and/or study outcomes. Finally, researchers should consider developing study-wide retention aids, such as appointment reminder cards and calls, subject visit calendars and templates for referral letters, as well as providing support for medical monitors, flexibility and customized action plans, and forums to share success stories across sites, all of which have the potential to support long-term engagement.
Hope Remains for Therapies to Alter Disease Progression
Despite high failure rates in the past, there remain many promising therapies in clinical development for AD, with more expected to enter trials in coming years. There are still no treatments available which alter disease progression. With the prevalence of AD still increasing, there is clear need for continued drug development in this area.Sustained interest in AD will hopefully allow increased funding of research to develop new and better treatments, and ultimately, improve the lives of patients globally.
That said, AD clinical studies face their own set of unique challenges, particularly with regards to the recruitment and retention of participants. By harnessing the power of the internet, engaging with the medical community and importantly, utilizing insights gathered from patients and their caregivers, researchers can better reach and engage with potential participants.
Finally, by working with strategic partners who have the expertise and experience in designing and delivering these trials, and the passion to address unmet clinical needs, researchers can implement effective patient-centric trials which will meet the unique demands of this clinical population.