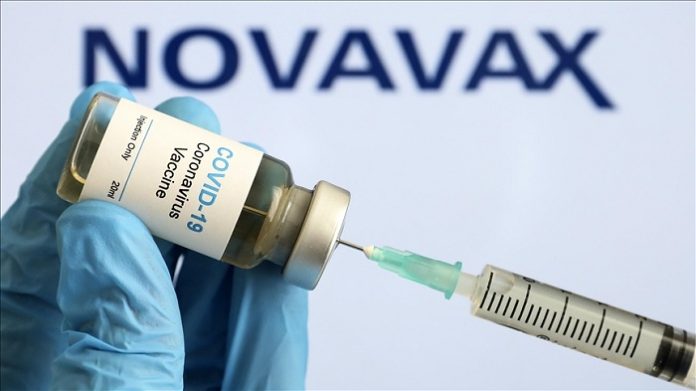 Novavax, Inc., a biotechnology company dedicated to developing and commercializing next-generation vaccines for serious infectious diseases, announced that partner, SK bioscience, has received a Post Approval Change Application approval from the Korean Ministry of Food and Drug Safety (KMFDS) for Nuvaxovid™ (NVX-CoV2373) COVID-19 vaccine for active immunization to prevent coronavirus disease 2019 (COVID-19) caused by the severe acute respiratory syndrome coronavirus 2 (SARS-CoV-2) in adolescents aged 12 through 17.
"Today's approval in South Korea is an important step in ensuring broad global access to a protein-based vaccine option," said Stanley C. Erck, President and Chief Executive Officer, Novavax. "We are pleased to collaborate with SK bioscience to offer our vaccine to adolescents aged 12 through 17 in South Korea."
Jaeyong Ahn, CEO of SK bioscience said, "We are responding to the ongoing COVID-19 pandemic by expanding the use of Nuvaxovid for adolescents and as a booster. With CDMO manufacturing of global COVID-19 vaccines, including Nuvaxovid, we will do our best to promote human health in the world."
The approval was based on data from the ongoing pediatric expansion of the Phase 3 PREVENT-19 trial of 2,247 adolescents aged 12 through 17 years across 73 sites in the U.S., to evaluate the safety, effectiveness (immunogenicity), and efficacy of Nuvaxovid. In the trial, Nuvaxovid achieved its primary effectiveness endpoint and demonstrated 80% clinical efficacy overall at a time when the Delta variant was the predominant circulating SARS-CoV-2 strain in the U.S.
Preliminary safety data from the trial showed the vaccine to be generally well-tolerated. Serious and severe adverse events were low in number and balanced between vaccine and placebo groups, and not considered related to the vaccine. Local and systemic reactogenicity was generally lower than or similar to adults, after the first and second dose. The most common adverse reactions observed were injection site tenderness/pain, headache, myalgia, fatigue, and malaise. There was no increase in reactogenicity in younger (12 to <15 years old) adolescents compared to older (15 to <18 years old) adolescents. No new safety signal was observed through the placebo-controlled portion of the study.
In the 12 through 17 year-old population, Nuvaxovid has been granted authorization in India, the European Union, Australia, Thailand, and Japan, and is actively under review in other markets.
KMFDS approved Nuvaxovid for use in adults aged 18 and older in January 2022. In Korea, SK bioscience signed a licensing agreement with Novavax and is manufacturing drug substance and drug product of Nuvaxovid for domestic use.
About Novavax
Novavax, Inc.   is a biotechnology company that promotes improved health globally through the discovery, development, and commercialization of innovative vaccines to prevent serious infectious diseases. The company's proprietary recombinant technology platform harnesses the power and speed of genetic engineering to efficiently produce highly immunogenic nanoparticles designed to address urgent global health needs. The Novavax COVID-19 vaccine, has received authorization from multiple regulatory authorities globally, including the U.S., EC and the WHO. The vaccine is currently under review by multiple regulatory agencies worldwide, including for additional indications and populations such as adolescents and as a booster. In addition to its COVID-19 vaccine, Novavax is also currently evaluating a COVID-seasonal influenza combination vaccine candidate in a Phase 1/2 clinical trial, which combines NVX-CoV2373 and NanoFlu*, its quadrivalent influenza investigational vaccine candidate, and is also evaluating an Omicron strain-based vaccine (NVX-CoV2515) as well as a bivalent format Omicron-based / original strain-based vaccine. These vaccine candidates incorporate Novavax' proprietary saponin-based Matrix-M adjuvant to enhance the immune response and stimulate high levels of neutralizing antibodies.