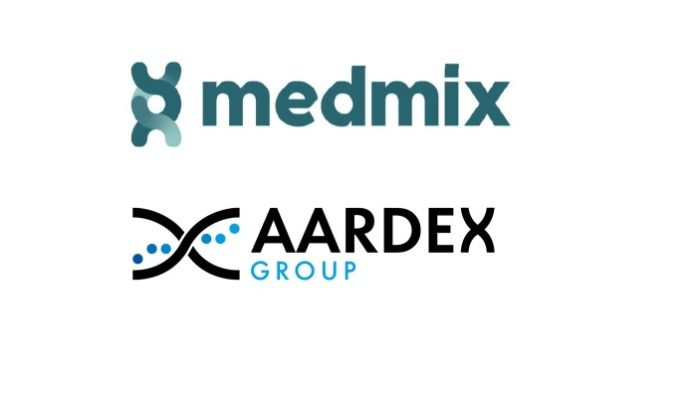 medmix Drug Delivery (Haselmeier) and AARDEX Group announced a collaboration, combining Haselmeier´s D-Flex™ Logbook with AARDEX Group's Medication Adherence software and hardware ecosystem.
Clinical testing during new drug development is costly and time intensive for pharmaceutical and biotech companies. The need for solutions, helping them to shorten testing time and increase data quality are two of the main factors determining overall cost and success of newly developed drugs. As a result, the future of clinical trials is becoming more reliant on connected medical devices, collecting data at the point of care, reducing the need for costly patient visits and cumbersome manual data acquisition. Therefore, Haselmeier, a medmix Brand, and AARDEX Group have joined forces to tackle the challenge of managing patient adherence during clinical trials.
Haselmeier developed the D-Flex Logbook, a wireless connected drug delivery solution. Now this solution can be easily integrated into AARDEX Group's adherence software, MEMS AS®. This electronic data capture system has been successfully utilized to collect patient adherence data from digitally enabled devices such as pillboxes and drug containers for over 20 years. The combination of the two systems allows researchers to understand and manage patient adherence in clinical trials testing self-injection therapies.
Given AARDEX Group's and Haselmeier´s decades long experience in the pharma industry, the collaboration comes naturally, complementing one another's offering in clinical testing. This evidence-based approach can make the difference between failed and successful clinical trials.