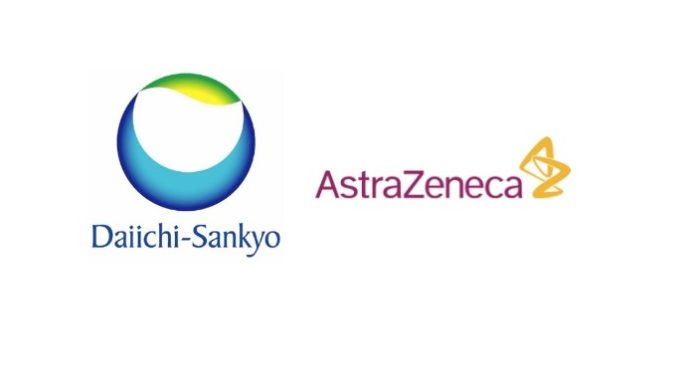 Daiichi Sankyo Company, Limited announced that it has entered into a global development and commercialization agreement with AstraZeneca for Daiichi Sankyo's DS-1062, a TROP2 directed DXd antibody drug conjugate (ADC), currently in phase 1 clinical development for non-small cell lung cancer (NSCLC) and triple negative breast cancer (TNBC).
Daiichi Sankyo and AstraZeneca will jointly develop and commercialize DS-1062 worldwide, except in Japan where Daiichi Sankyo will maintain exclusive rights. Daiichi Sankyo will manufacture and supply DS-1062.
This agreement represents the second global ADC collaboration between the two companies following a similar agreement in March 2019 for Daiichi Sankyo's ENHERTU®, a HER2 directed DXd ADC.
"DS-1062, one of our lead DXd ADCs that will form a pillar of our next mid-term business plan, has the potential to become a best-in-class TROP2 ADC in multiple tumors, including lung and breast cancers," said Sunao Manabe, Representative Director, President and CEO of Daiichi Sankyo Company, Limited. "This new strategic collaboration with AstraZeneca, a company with extensive experience and significant expertise in the global oncology business, will enable us to deliver DS-1062 to more patients around the world as quickly as possible. As we have done with ENHERTU, we will jointly design and implement strategies to maximize the value of DS-1062."
"We see significant potential in this antibody drug conjugate in lung as well as in breast and other cancers that commonly express TROP2," said Pascal Soriot, Chief Executive Officer, AstraZeneca. "We are delighted to enter this new collaboration with Daiichi Sankyo and to build on the successful launch of ENHERTU to further expand our pipeline and leadership in oncology. We now have six potential blockbusters in oncology with more to come in our early and late pipelines."
About Daiichi Sankyo Cancer Enterprise
The mission of Daiichi Sankyo Cancer Enterprise is to leverage our world-class, innovative science and push beyond traditional thinking to create meaningful treatments for patients with cancer. We are dedicated to transforming science into value for patients, and this sense of obligation informs everything we do. Anchored by our DXd antibody drug conjugate (ADC) technology, our powerful research engines include biologics, medicinal chemistry, modality and other research laboratories in Japan, and Plexxikon Inc., our small molecule structure-guided R&D center in Berkeley, CA.
About Daiichi Sankyo
Daiichi Sankyo Group is dedicated to the creation and supply of innovative pharmaceutical therapies to improve standards of care and address diversified, unmet medical needs of people globally by leveraging our world-class science and technology. With more than 100 years of scientific expertise and a presence in more than 20 countries, Daiichi Sankyo and its 15,000 employees around the world draw upon a rich legacy of innovation and a robust pipeline of promising new medicines to help people. In addition to a strong portfolio of medicines for cardiovascular diseases, under the Group's 2025 Vision to become a "Global Pharma Innovator with Competitive Advantage in Oncology," Daiichi Sankyo is primarily focused on providing novel therapies in oncology, as well as other research areas centered around rare diseases and immune disorders.