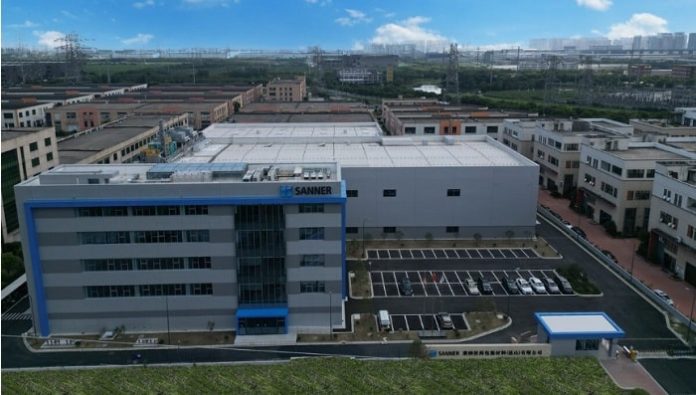 The Sanner Group, a global provider of healthcare packaging and medical device components, is expanding production capacity in the Asia-Pacific region, bringing a new manufacturing facility on stream in Kunshan, China. Kunshan II will operate alongside Sanner's existing manufacturing facility, increasing flexibility and boosting production capacity by 80%. A key element of the company's broader expansion plans, the new facility will create sufficient capacity to meet demand across the region for Sanner's pharmaceutical and medical technology products.
The investment reflects Sanner's commitment to customers in Asia, cementing its position as a contract development and manufacturing organization (CDMO).
"Sanner China is a trusted market leader in Asia-Pacific with designated high-tech status," said Ralf Tiemann, CEO, Sanner Asia-Pacific. "The new facility marks an important milestone in the successful 23-year history of Sanner China and will substantially enhance our offering to customers in this vital region. With Kunshan II onstream we'll be able to reliably meet growing demand, providing all our customers with products of outstanding quality backed by exceptional service."
The new 18,000 square meter facility includes:
• Over 4,000 square meters of production space, all classified to Class D clean room standard for the GMP-compliant production of drug delivery devices and pharmaceutical and medical packaging products;
• Energy-saving injection molding machines;
• Modern warehouse, workshop, and office areas; and
• Space for further expansion.
The construction and commissioning of Kunshan II is just one element of Sanner's growth plans which will see developments in Asia Pacific echoed by expansion in Germany. A new production facility and headquarters planned for the company's Bensheim site is scheduled to come onstream in September 2024, to more than double current production capacity in Germany.