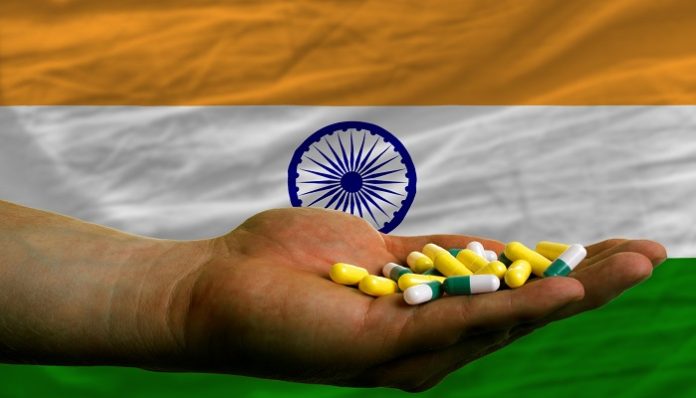 As per Indian Government Union Minister Bhagwanth Khuba, Indian pharmaceutical companies have gone on to emerge as dependable and cost-effective options when it comes to high-quality drugs, thereby greatly elevating global access to healthcare.
During his speech at the Second World Local Production Forum in The Hague, Khuba stressed the significant role played by India when it comes to global vaccine supply as well as generic exports. He went on to state the importance of collaboration and innovation in making sure of sustainable as well as fair utilization of medical countermeasures. He added that the Indian government is offering assistance for research translation along with tackling issues related to local production as well as its distribution.
Apparently, the minister delivered his speech on the second day of the three-day Second World Local Production Forum in The Hague, the Netherlands. The forum, which happened to be established by the WHO, aims to boost accessibility to drugs as well as other health technologies.
This meeting happens to be an important chance to exchange experiences, discuss issues, as well as highlight achievements in the development and manufacturing of diagnostic and defensive measures. A statement from the Indian health ministry highlighted that Khuba emphasized the need for increased collaboration to identify innovative approaches that can ensure sustainable and equitable access to these necessary tools.
As per Khuba, in the 21st century, there have been numerous epidemics and pandemics, the latest being COVID-19. These events have brought to light the lacuna in the worldwide supply chain along with the disparities in accessing effective medical countermeasures. He added that the outbreaks were worsened due to insufficient diagnostic tools, highlighting the need to improve collab in order to develop sustainable as well as affordable diagnostic countermeasures. It is well to be noted that countries around the world have come to acknowledge the significance of partnerships across various sectors so as to achieve equity when it comes to delivering innovative solutions.
According to data from the government, India happens to be a major contributor to the global vaccine supply, meeting around 60% of the overall supply. Additionally, India accounts for 20–22% of generic exports and, at the same time, serves more than 200 nations across its pharmaceutical exports.
It is well to be noted that several Indian organizations have played a crucial role in promoting innovation along with entrepreneurship, thereby creating an environment that nurtures creative minds as well as ultimately benefits the health sector. According to Khuba, the Indian pharma industry is globally recognized as one of the largest, which has led to the country being referred to as the pharmacy of the world. Indian pharma companies have emerged as dependable as well as cost-effective providers of top-notch medications, leading to an ideal enhancement when it comes to worldwide healthcare accessibility.
According to the minister, the Indian government is providing funding, mentoring, as well as incubation space to help the conversion of innovations into commercial ventures. Besides this, they are playing a crucial role in connecting academia as well as industry to make sure that this translation happens in a timely way.
Local production in India is at present facing major issues in addressing the crucial problem of shifting research into product development. Capacity building in regulatory systems as well as the presence of skilled technical manpower are essential elements. The Forum should prioritize major areas like marketing, enhancing regional manufacturing capacities, elevating procurement and also delivery systems, as well as repurposing existing infrastructure for effective coordination during health emergencies. The minister added that last-mile delivery is critical in ensuring that the rewards of innovations reach those who actually need them the most and guaranteeing equitable access to essential health care products.