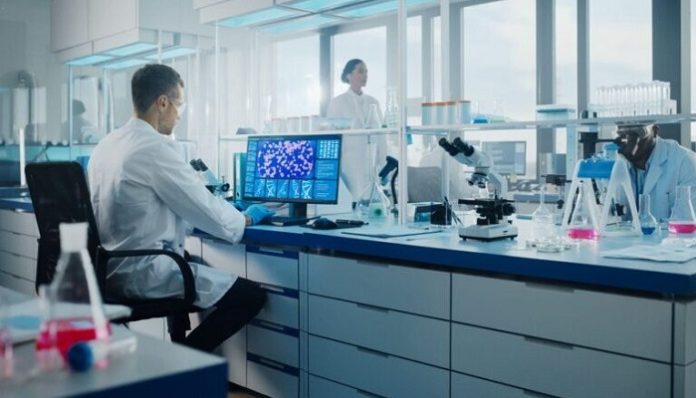 Traditionally, the tech as well as the biotech sectors across the US have been existing in a handful of regions, such as Silicon Valley. Seattle, South California, and Boston. However, the Biden administration looks to distribute innovation in a more balanced way across the US. In this regard, his administration has gone on to designate 31 technology hubs throughout the US so as to help in driving innovation and also job creation in a spectrum of sectors.
These technology hubs happen to be a part of a competitive programme that goes on to involve $500 million when it comes to federal funding, with every hub being eligible for $50-$75 million so as to drive innovation in their respective areas. Let us look into 10 hubs that are specifically relevant to the pharma and biotech industries, thereby elaborating their distinctive focus areas. –
Advanced Pharma Manufacturing, Disputanta, Virginia
The Advanced Pharma Manufacturing Tech Hub, situated in Virginia, near the Richmond-Petersburg metro region, looks to push progress in the pharma vertical. With leadership coming from the Commonwealth Centre for Advanced Manufacturing, this tech hub is going to be focussing on the affordable medicine production. Specifically, by making use of technology like continuous flow manufacturing, it will seek to address the susceptibilities that are related to offshore drug ingredient supply chains. The major partners involved within the hub happen to be Civica, Activation Capital, Phlow Corp., and the Medicines for All Institute at VCU.
Biofabrication and Regenerative Medicine, ReGen Valley Tech Hub, New Hampshire
This hub, under the leadership of the Advanced Regenerative Manufacturing Institute, will go on to focus on making use of biofabrication to manufacture cost-effective regenerative therapies that go on to address chronic diseases as well as organ failure. With the support of ARMI, the hub is all set to tap the region's biotech sector that's existing and also the partnerships so as to scale up the human cell production as well as the production of tissues and organs.
The hub goes on to follow an initiative rolled out by the inventor Dean Kamen to establish Southern New Hamsphire as one of the biomanufacturing hubs. The tech hub designation will go on to help fund startup incubators, training programmes, as well as advanced manufacturing facilities customised to the production of cell and gene therapy across the Manchester Millyard area.
Biologics & Biomanufacturing, Kansas City
The Kansas City Inclusive Biologics and Biomanufacturing Tech Hub will look to drive innovation within vaccine-concerning biologics and to aid the US secure a larger portion when it comes to the sales of human vaccines. The aim of the hub is to go on to strengthen the region's performance in the biologics and biomanufacturing sectors. Animal health is also going to be a focus of the hub, which, by the way, has a high concentration when it comes to veterinary medicine firms.
Biologics and Biomanufacturing, Central Indiana
Applied Research Institute's Heartland BioWorks looks to make Central Indiana a worldwide leader when it comes to biotech and biomanufacturing. It already has experience in this gamut, having helped create all three COVID-19 vaccines and bringing to the fore the tech giants such as Corteva, Elanco, and Eli Lilly with local research universities as well. It is well to be noted that the federal funding will go on to boost the region's medicine manufacturing and, at the same time, strengthen the country's biotech supply chain, thereby helping with the development of next-gen biotech products.
Biotech and Medical Device Manufacturing, Puerto Rico
Puerto Rico's PRBio Tech Hub, under the leadership of the Puerto Rico Science, Technology, and Research Trust, will go on to fast pace the exploration, development, creation, as well as supply of the next generation of biotech and also medical device products. Puerto Rico already has robust pharma development partnerships among the universities as well as the industry, which also includes biopharmaceutical incubators.
Apart from being named a tech hub, the PRBio Tech Hub also got a Starategy Development Grant to support the planning efforts.
Personalised Medicine, Wisconsin
The Wisconsin Biohealth Tech Hub, with the aid of BioForward Wisconsin, will concentrate on personalised medicine, such as the development of approaches that customise tests, therapies, and treatments that happen to be based on patients genetic code, environment, and also medical history. With the help of fresh funding, Wisconsin can go on to expand its lab space as well as strengthen its talent pipelines so as to cement its status as a leader in biomedicine.
Predictive Healthcare Technology, Baltimore
The Baltimore Tech Hub looks to establish the region as the leader when it comes to predictive health technologies by way of integrating biotech as well as AI. With the support coming from the Greater Baltimore Committee, the hub will go on to draw an inspiration from the research universities and institutions of the region, expertise concerning research and development, and, of course, prominent capital funding. Specifically, the Baltimore Tech Hub looks to create an equitable technology model called equi-tech. This model will go on to support the creation when it comes to predictive healthcare technologies that help in clinical decision-making, new biologics, bioethics, personalised medicine, as well as therapeutic interventions.
Predictive Healthcare Technologies, Birmingham Biotech Hub
Southern Research Institutes, Birmingham Technology Hub, looks to establish the region as a worldwide leader when it comes to inclusive drug, diagnostic development and vaccine by way of AI-driven biotechnology. The hub specifically looks to raise the representation within the clinical genomic data as well as clinical trials to push drug discovery as well as development. In this regard, the University of Alabama will go on to play a critical role when it comes to achieving this objective.
It is worth noting that the hub will make use of the data so as to train models, making sure of a more inclusive approach in the case of pharma development. Specifically, Birmingham Biotechnology Hun looks to deliver effective as well as affordable drugs, diagnostics, and vaccines that cater to a diverse worldwide patient population.
Precision Medicine, Philadelphia
Ben Franklin Technology Partners-led Greater Philadelphia Region Precision Medicine Tech Hub aims to tap the region's life sciences assets as well as research and development expertise so as to develop end-to-end precision medicines. The objective is to incorporate biotech. Medical technology, machine learning, genomics, synthetic biology, AI, and robotics with the idea of enhancing the prevention, diagnosis, as well as treatment of diseases while at the same time lessening health disparities. This tech hub creates and also delivers tech with novel ways to diagnose, safeguard, and also treat diseases that are harmful, remarked Bob Menendez in a press release.
Microfluids, Corvallis, Oregon
By way of collaborative efforts that take place between Oregon State University, high-performance computing as well as advanced materials companies, the Corvallis Microfluids Tech Hub aims at microfluids. Apart from applications within the semiconductor sector, such as within semiconductor and electronics cooling, the microfluids also go on to promise to enable the development of personalised medicine by executing the analysis of small sample volumes. By making use of microfluids, researchers can go on to simulate human physiology on microchips, thereby allowing for throughput screening that's high in drug compounds and also lessening the animal testing need.