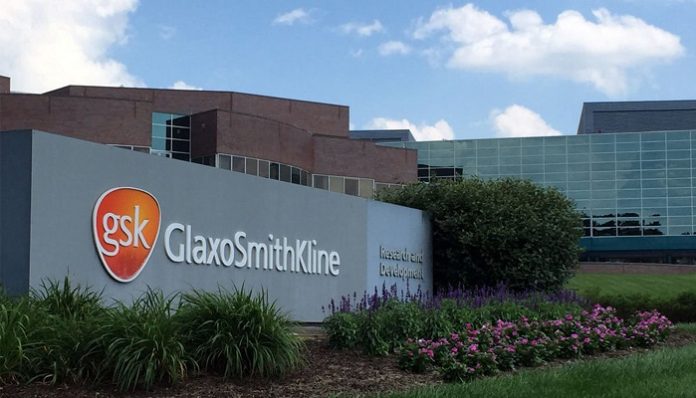 The standard therapy for newly diagnosed metastatic non-small cell lung cancer is Keytruda by Merck. That is the standard that PD-1 latecomer GSK's Jemperli must meet, and the medication has succeeded in doing so.
In a phase 2 trial, individuals with newly diagnosed metastatic non-squamous non-small cell lung cancer (NSCLC) responded to Jemperli as well as Keytruda's treatment, according to GSK. Thus, the Perla trial's main objective was accomplished. GSK withheld data on how Jemperli compared to Keytruda on more sophisticated endpoints evaluating the time to tumour progression or death as well as patient survival rates. The British drugmaker added, however, that researchers intended to present more comprehensive results at a subsequent medical gathering.
According to GSK's departing R&D director, Hal Barron, the phase 2 research won't lead to any therapeutic applications but will inform future development plans for the company's anti-PD-1 agent. According to GSK, Jemperli's Perla trial, which enrolled 243 patients, is the largest head-to-head PD-1 inhibitor study ever conducted in this highly advanced non-squamous NSCLC population.
In the Keynote-189 study, Keytruda's chemo combination reduced the chance of mortality by 51% compared to chemo alone for the same indication, giving it instant recognition in the biopharma industry. In September, Merck provided an updated analysis of that research, attributing a 19.4% predicted five-year rate of survival to the Keytruda-chemo combo.
A late-stage development strategy for Jemperli in frontline NSCLC has not yet been disclosed by GSK. Given how difficult it would be to compete with Keytruda in that indication, GSK may try to position Jemperli in markets with lower levels of competition. After receiving approval for use in progressed or recurring mismatch repair-deficient endometrial cancer that had already received treatment, Jemperli became the eighth PD-1/L1 to reach the U.S. market in April of last year. Later that year, it expanded its label to include any dMMR solid tumour, regardless of location.
The phase 3 Ruby trial's anticipated topline readout in newly diagnosed endometrial cancer later this year will be the next significant development for Jemperli.
Separately, GSK announced on October 05th that the COSTAR Lung trial will enter phase 3 as a result of a favourable assessment from an individual data monitoring committee. The three-arm trial compares docetaxel alone to combinations of Jemperli and the chemotherapeutic drug docetaxel together with or without GSK's experimental TIM-3 inhibitor in NSCLC patients who have progressed after receiving PD-1/L1 and chemotherapy as frontline therapy. Jemperli and Cobolimab were both initially developed by AnaptysBio and licenced to Tesaro, which is now a part of GSK.
According to Hesham Abdullah, head of oncology development at GSK, these trials affirm the objective for Jermperli to become the backbone of the company's research and development programme, especially in patients with currently limited therapy options.
Clinical trials comparing cancer medications from the same class head-to-head are uncommon. However, a Keytruda trial may occasionally be unavoidable for some PD-1/L1 contenders.
Self-developed PD-1/L1 companies want to avoid using Keytruda in their clinical trials since doing so can drastically increase costs and reduce their R&D flexibility. However, before the PD-1/L1 latecomers may investigate innovative pairings, they must first demonstrate the effectiveness of their PD-1/L1 offering as a single drug. There is probably no way to avoid testing against Keytruda, at least in first-line NSCLC.
Earlier this year, the FDA rejected Tyvyt, a PD-1 medication used in combination with chemotherapy, for newly diagnosed advanced non-squamous NSCLC, in part because the phase 3 trial employed chemotherapy as the comparator, which the FDA considers to be an out-of-date control regimen.
In the meantime, Regeneron's FDA petition for its front-line NSCLC PD-1 inhibitor Libtayo has been postponed. Initially, the FDA had scheduled September 19 as the target decision date.