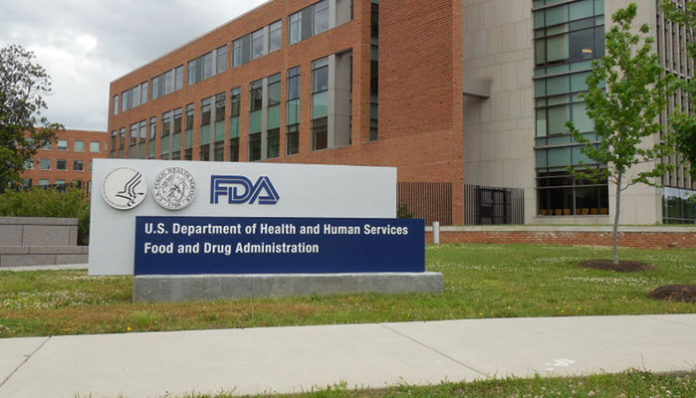 As anticipated, four important user fee programmes were renewed by Congress for the week ending October 1st as part of a bill that was required to pass in order to finance the government for yet another two months. By extending the Oct. 1 deadline for approving a federal budget proposal for fiscal year 2023 to Dec. 16, 2022, after the mid-term elections, the Continuing Resolution (CR) signed on Sept. 30, 2022 avoided a federal government shutdown in the hopes that the legislators would be able to reach a workable budget compromise.
The Prescription Drug User Fee Amendments (PDUFA), Generic Drug User Fee Amendments (GDUFA), Biosimilar User Fee Amendments (BsUFA), and Medical Device User Fee Amendments (MDUFA) are all renewed by the CR for the subsequent five years, 2023–2028. The FDA avoids having to inform thousands of fee-supported employees of impending layoffs by affirming its obligation to collect fees from manufacturers. When the FDA battled for months to maintain and grow its professional workforce while facing additional challenges brought on by the pandemic and in a highly competitive labour market, that prospect already had a negative impact on agency self-esteem and subverted efforts to find and hire the necessary staff.
40% of the FDA's non-tobacco budget, or $2 billion, comes from user fees for medical products. Although this programme to support important agency processes and breakthroughs has the support of congressional leaders on both sides of the aisle, fears about new fee-supported initiatives that expand the agency's authority were raised as part of the larger political debate over rising government spending.
Nevertheless, following the Congressional action, FDA authorities, manufacturers, and research supporters let out a loud sigh of relief. In addition to applauding the user fee reauthorization proposal, Commissioner Robert Califf thanked agency employees for their diligence in working through this prolonged, demanding and, at times, unpleasant process. The FDA's capacity to conduct its "independent and transparent examination of medical devices," he said, will not suffer from the bill's devastating impact.
Califf continued by saying that while the FDA is eager to put out further fee-supported policies and programmes, it is also committed to collaborating with Congress to do so in the public's best interests. director of the Center for Drug Evaluation and Research (CDER), Patrizia Cavazzoni, also praised the new fee programmes for helping CDER fulfil its commitment to overseeing the safety of marketed products, safeguarding participants in clinical trials, and enabling the evaluation of therapies for fatal diseases.
The FDA quickly published a new webpage outlining requirements for makers to take part in the new Split Real Time Application Review (STAR) programme to expedite patient access to life-saving therapies in an effort to make up for lost time in meeting time constraints for implementing new PDUFA-backed initiatives. Through an earlier evaluation of some applications before the final clinical study data are published, the pilot intends to reduce the review period for effectiveness supplements to authorised medicines and biologics. The FDA also discussed a new Rare Disease Endpoint Advancement (RDEA) project to create innovative efficacy endpoints for crucial therapies. The PDUFA VII commitment letter mentions numerous additional policies that will still be implemented.
GDUFA III has been improved in order to speed up the resolution of manufacturing quality issues, encourage the creation and approval of complicated generics, and decrease the number of generic evaluation cycles. New draught guidelines for allocating review goal dates depending on a manufacturing facility's availability for inspection and for early API evaluation to expedite application review are the first in line. There is new guidance on policies for examining difficult generic drugs as well as on how to hasten the development of competitive generic medications.
Additionally, BsUFA III priorities for biosimilars include developing a new regulatory science programme to advance interchangeable products and biosimilars. These initiatives have already been placed on a new FDA webpage describing new pilots to increase the effectiveness of biosimilar development. Multiple high-profile proposals for changing how the FDA restricts in vitro diagnostics, cosmetics, and dietary supplements, as well as the agency's accelerated drug approval programme and the regulatory oversight of artificial intelligence medical devices, were dropped from the skinny user fee reauthorization. The PASTEUR Act, which creates a new financial structure to encourage the discovery and appropriate use of medications to combat resistant infections, has the backing of proponents of the development of vital new antibiotics. This subscription approach for breakthrough treatments has bipartisan backing, but its cost estimate of $11 billion over 10 years makes it difficult to sell.
Legislators were urged to tuck a number of their pet measures into this must-pass legislation during previous user charge reauthorization campaigns since there was a deadline to avoid fee expiration. The short-term budget compromise keeps the government open and prevents a financing crisis at the FDA, but it lessens the chances of passing new, contentious legislation.