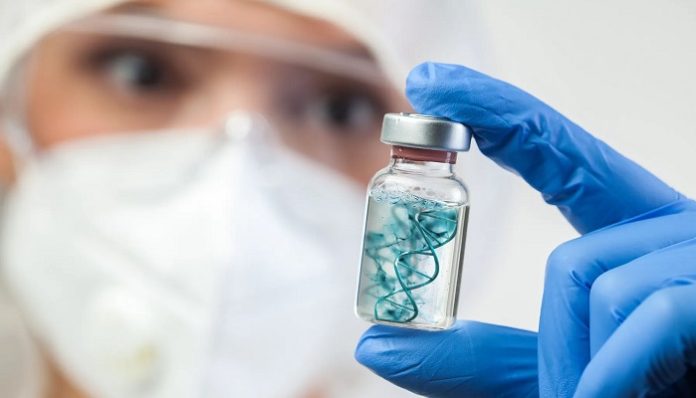 The global cell and gene therapy market has witnessed remarkable growth, with a market size of USD 15.46 billion in 2022. Projections indicate that by 2032, it could reach approximately USD 82.24 billion, showcasing a robust compound annual growth rate (CAGR) of 18.3% from 2023 to 2032. Cell and gene therapies (CGTs) represent a revolutionary approach to patient care, offering treatment possibilities for previously untreatable conditions, surpassing the limitations of traditional small molecule and biological medicines.
One significant driving force behind the growth of the gene therapy market is the promising gene therapy pipeline. Researchers are diligently working to make gene therapies more accessible in clinical settings. Various universities and research institutes have cultivated a diverse portfolio of products in their development pipelines, which is expected to contribute significantly to revenue generation in the near future. The field of gene therapy saw a substantial increase in clinical trials between 2017 and 2018, particularly after the FDA granted approval for the first gene therapy. According to the American Society of Gene & Cell Therapy (ASGCT), there are approximately 1,986 gene therapy products under development, including CAR T-cell therapies and genetically modified cell therapies.
In the United States, the FDA has granted approval to over 20 CGTs in recent years, many of which are one-time therapies with price tags ranging from US$37,500 to US$2 million per dose. Given the substantial financial investments and the high expectations of patients for these life-saving pharmaceuticals, it becomes imperative for manufacturers to provide integrated services across the entire supply chain. This ensures efficient biomanufacturing processes, and smooth logistics, and minimizes barriers to uptake.
However, there are several challenges that the cell and gene therapy industry must address:
Speed to Market: Many advanced therapies receive breakthrough designation status, which accelerates their development timelines. However, resource limitations within small-to-mid-sized pharmaceutical companies, coupled with the need to assess various containment options, can impede the rapid entry of these therapies into the market.
Regulatory Clarity: The evolving nature of cell and gene therapies makes it challenging for companies in this field to navigate regulatory guidelines effectively. Regulatory agencies continue to issue guidance, making it vital for companies to stay ahead of anticipated changes.
Specialized Packaging: Identifying packaging materials that meet the stringent requirements of advanced therapies is a complex task. Packaging must not only maintain drug sterility but also demonstrate integrity and resistance to extreme temperatures, ensuring high yields and drug recovery.
When it comes to logistics, there are five key considerations:
Maintaining Container Closure Integrity (CCI)
Protecting Safety and Efficacy
Reducing Loss of High-Value Drug
Container Compatibility and Recovery of Drug
Analytical Testing Services
Maintaining CCI is crucial as cell and gene therapies are highly sensitive to temperature fluctuations, requiring ultra-low and cryogenic temperatures during storage and transport. Packaging materials must withstand these conditions to ensure the drug's integrity.
Particulates, leachables, and extractables can jeopardize the safety and efficacy of these therapies. Packaging systems need to be inert, meeting strict industry material specifications and regulatory requirements. Scalability is essential, necessitating packaging systems available in multiple sizes.
High-value cell and gene therapies require packaging that prevents vial breakage during storage and transport. Each dose is expensive, and minimizing loss is paramount.
Container compatibility is another challenge. Cell and gene therapies are more prone to surface interactions than other molecules. The choice of container material is vital to minimize product loss, retain functionality, and protect the drug.
Analytical testing services, such as those offered by West, play a pivotal role. Expertise in extractables and leachables, particle analysis, container closure integrity, and performance and packaging/delivery systems is invaluable. These services aid in designing studies and navigating the evolving regulatory landscape.
In response to these challenges and the growing demand for cell and gene therapies, pharmaceutical companies are reevaluating their manufacturing capabilities. Some are investing in their manufacturing facilities, while others are outsourcing to Contract Development and Manufacturing Organizations (CDMOs) or Contract Manufacturing Organizations (CMOs). This strategic shift is driven by factors like financial constraints, infrastructure limitations, and capacity issues, especially for small biotech companies. Collaborations with CDMOs have contributed to the expansion of the CGTs market. Investments in this sector are on the rise, further bolstering its growth.
The global cell and gene therapy Contract Development and Manufacturing Organization (CDMO) services market is indeed flourishing, with a value of USD 5,193.7 million in 2022 and expected to grow at a CAGR of 17.5% from 2023 to 2029. This growth is attributed to various factors, including the specialization of CDMOs in packaging. CDMOs offering comprehensive services, including primary and secondary packaging, labeling, sterilization, and distribution, are gaining a competitive edge. They can tailor packaging solutions to meet the intricate requirements of manufacturers dealing with complex or specific products.