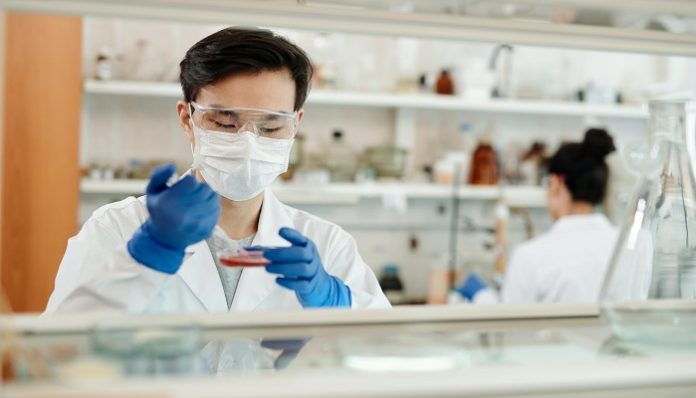 Clinical pharmacists play a vital role in the healthcare system, ensuring the safe and effective use of medications for patients. Their responsibilities go beyond dispensing drugs. They collaborate with healthcare teams, provide medication therapy management, and educate patients on proper medication use.
According to statistics from Zippia, there are currently about 185,283 clinical pharmacists working in the United States. The most popular degree for clinical pharmacists is a doctorate, which is held by 45% of clinical pharmacists. Bachelor's and master's degrees are the second and third most common degrees seen among clinical pharmacists.
With the evolving healthcare landscape, clinical pharmacists are presented with numerous career advancement options. These opportunities allow them to expand their horizons and make a significant impact on patient care.
In this article, we will explore these opportunities and highlight the pathways for clinical pharmacists to enhance their careers.
Specialization in a Clinical Area
Clinical pharmacists can choose to specialize in specific clinical areas such as cardiology, oncology, or infectious diseases. By developing expertise in a niche field, they become valuable assets in multidisciplinary healthcare teams.
Many clinical pharmacists embark on this specialization journey during their Doctor of Pharmacy (PharmD) program. The PharmD program provides a comprehensive foundation in pharmacology and patient care, laying the groundwork for their future specialization.
In recent years, the landscape of pharmacy education has expanded to include online PharmD programs. These programs offer flexibility for aspiring clinical pharmacists who may have other commitments or are unable to attend on-campus classes.
According to the University of Findlay, online PharmD programs provide the same rigorous curriculum as their on-site counterparts, covering essential pharmaceutical sciences. They often incorporate interactive virtual simulations, telehealth experiences, and live-streamed lectures.
Leadership Roles
Pharmacists can advance into leadership positions within healthcare organizations, such as becoming pharmacy directors or managers. These roles involve overseeing pharmacy operations, budget management, and staff supervision, allowing pharmacists to influence the direction of pharmacy services.
Moreover, pharmacists in leadership positions often have the opportunity to advocate for policy changes that improve safety on a broader scale. This helps make a lasting impact on patient care.
Clinical Research and Trials
Clinical pharmacists can engage in research and participate in clinical trials. Their contributions to drug development and evidence-based medicine can lead to advancements in treatment protocols and potentially life-changing therapies.
According to Headlands Research, research pharmacists investigate new pharmaceuticals and medications being developed for public use. Their duties include conducting clinical studies, arranging drug trials, assisting with patent approval applications, and working with the FDA. These pharmacists graduate with a bachelor's degree in pharmacy or a closely related subject before pursuing a doctorate.
In addition, involvement in clinical research can lead to collaborations with renowned researchers and pharmaceutical companies. This presents pharmacists with opportunities to influence the direction of healthcare research and innovation.
Academia and Education
Teaching at universities or colleges of pharmacy allows clinical pharmacists to impart their knowledge to future generations of pharmacists. They can also provide continuing education and training to practicing pharmacists, staying updated on the latest advancements in the field.
Furthermore, academic roles often come with opportunities for research and publishing. This allows pharmacists to contribute to the body of knowledge in pharmacy practice and therapeutics.
Pharmaceutical Industry and J0b Opportunities
The pharmaceutical industry offers career opportunities for clinical pharmacists in roles such as medical affairs, drug safety, and regulatory affairs. Their clinical expertise is crucial in bridging the gap between industry and healthcare providers.
Pharmacists in the pharmaceutical industry have the chance to influence drug labeling, safety protocols, and drug utilization reviews. This ensures that medications are used safely and effectively in clinical practice.
According to the U.S. Bureau of Labor Statistics, employment in the pharmaceutical industry is projected to grow by 3% from 2022 to 2032. On average, 13,400 pharmacist job opportunities are expected every year during the next decade.
Consultation and Medication Therapy Management
Clinical pharmacists can establish their private consultancies or work with healthcare institutions to provide medication therapy management services. These services focus on optimizing medication regimens for patients with chronic conditions.
Beyond direct patient care, clinical pharmacists in consultation roles can participate in healthcare quality improvement initiatives. This provides opportunities for developing and implementing medication-related protocols that enhance patient outcomes.
Board Certification
Attaining board certification in areas like pharmacotherapy or ambulatory care can boost a clinical pharmacist's credentials. It can also open doors to advanced practice roles. Certification demonstrates a commitment to excellence in patient care and can lead to higher earning potential.
Moreover, board-certified pharmacists often find themselves in demand for speaking engagements, preceptorship roles, and advisory positions. This allows them to share their expertise and shape the future of pharmacy practice.
Final Thoughts
The field of clinical pharmacy offers a plethora of avenues for career advancement, reflecting its crucial role in healthcare. Clinical pharmacists can choose from a variety of career pathways. These include leadership positions, teaching, pharmaceutical business, and consultancy.
As the healthcare landscape continues to evolve, embracing these opportunities enhances individual careers. At the same time, it contributes to the broader advancement of pharmaceutical practice. With a commitment to excellence, clinical pharmacists are all set to shape the future of healthcare and improve patient outcomes.