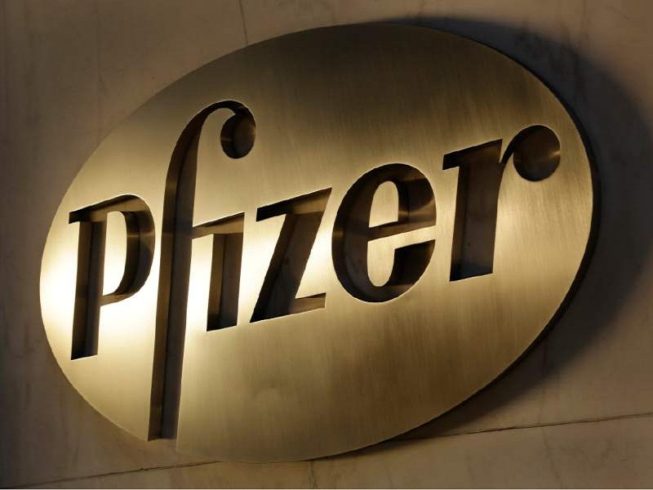 Arvinas, Inc. and Pfizer Inc. announced a global collaboration to develop and commercialize ARV-471, an investigational oral PROTAC® (PROteolysis TArgeting Chimera) estrogen receptor protein degrader. The estrogen receptor is a well-known disease driver in most breast cancers. ARV-471 is currently in a Phase 2 dose expansion clinical trial for the treatment of patients with estrogen receptor (ER) positive / human epidermal growth factor receptor 2 (HER2) negative (ER+/HER2-) locally advanced or metastatic breast cancer. Under the terms of the agreement, Pfizer will pay Arvinas $650 million upfront. Separately, Pfizer will make a $350 million equity investment in Arvinas. The companies will equally share worldwide development costs, commercialization expenses, and profits.
"This collaboration has the potential to be transformational, as it combines our leadership in targeted protein degradation with Pfizer's global capabilities and deep expertise in breast cancer. This should significantly enhance and accelerate the development and potential commercialization of ARV-471 while also advancing Arvinas' strategy of building a global, integrated biopharmaceutical company," said John Houston, Ph.D., Chief Executive Officer at Arvinas. "We share Pfizer's deep commitment to people with breast cancer and are thrilled to partner with them to develop this potentially best-in-class therapy. Despite advancements in oncology in recent years, considerable unmet need persists in the treatment of HR+ breast cancer. Together with Pfizer, we will deploy our PROTAC technology in an effort to help people with this devastating disease."
"Building on Pfizer's established leadership position in breast cancer science and CDK 4/6 inhibition, we are excited to work with Arvinas to maximize ARV-471, the first PROTAC for breast cancer with encouraging early clinical data and a potential novel hormonal therapy backbone for HR+ breast cancer," said Jeff Settleman, Ph.D., Chief Scientific Officer for Oncology Research and Development at Pfizer. "This partnership complements Pfizer's robust research activities in breast cancer, including our multiple next-generation CDK inhibitors currently in early clinical development."
ER is the primary driver of hormone receptor (HR) positive breast cancer, which is the most common breast cancer subtype. Endocrine therapy is a backbone of ER+ breast cancer treatment and is used as monotherapy or as combination therapy as a standard of care across treatment settings. Arvinas and Pfizer are seeking to develop ARV-471 as the potential endocrine therapy of choice for patients and their physicians.
Interim data presented in December 2020 from the ongoing Phase 1 dose escalation clinical trial of ARV-471 in patients with locally advanced or metastatic ER+/HER2- breast cancer indicated its potential as a novel oral ER targeted therapy. This study has enrolled heavily pretreated patients, with all patients having received prior treatment with cyclin-dependent kinase (CDK) 4/6 inhibitors. Despite the advanced stage of disease and heavy pretreatment, these interim data, as of December 2020, demonstrated that ARV-471 can promote substantial ER degradation and exhibits an encouraging clinical efficacy and tolerability profile.
ARV-471 currently is being evaluated as a treatment for metastatic breast cancer in a Phase 1 dose escalation study, a Phase 1b combination study with Pfizer's IBRANCE® (palbociclib), and a Phase 2 monotherapy dose expansion study (VERITAC). Arvinas and Pfizer expect to initiate two additional trials of ARV-471 in 2021, including a second Phase 1b combination trial with everolimus and a trial in the neoadjuvant setting. In 2022, Arvinas and Pfizer expect to initiate Phase 3 studies across lines of therapy in metastatic breast cancer, including combinations with IBRANCE, followed by pivotal studies in the early breast cancer setting. The two companies had previously announced
in 2018 a separate research collaboration and license agreement for the discovery and development of drug candidates using Arvinas' PROTAC technology.
About Arvinas
Arvinas is a clinical-stage biopharmaceutical company dedicated to improving the lives of patients suffering from debilitating and life-threatening diseases through the discovery, development, and commercialization of therapies that degrade disease-causing proteins. Arvinas uses its proprietary PROTAC® Discovery Engine platform to engineer proteolysis targeting chimeras, or PROTAC® targeted protein degraders, that are designed to harness the body's own natural protein disposal system to selectively and efficiently degrade and remove disease-causing proteins. In addition to its robust preclinical pipeline of PROTAC® protein degraders against validated and "undruggable" targets, the company has two clinical-stage programs: ARV-110 for the treatment of men with metastatic castrate-resistant prostate cancer; and ARV-471 for the treatment of patients with locally advanced or metastatic ER+/HER2- breast cancer.
About Pfizer Oncology
At Pfizer Oncology, we are committed to advancing medicines wherever we believe we can make a meaningful difference in the lives of people living with cancer. Today, we have an industry-leading portfolio of 24 approved innovative cancer medicines and biosimilars across more than 30 indications, including breast, genitourinary, colorectal, blood and lung cancers, as well as melanoma.