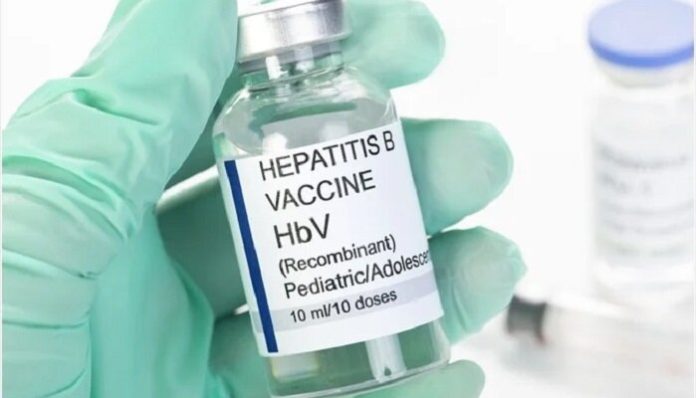 A three-dose series of the HEPLISAV-B vaccine protects against hepatitis B virus (HBV) in HIV patients who have not received a prior vaccination against the virus or who are not afflicted with it, according to clinical trial findings achieved at the US IDWeek conference.
The National Institute of Allergy and Infectious Diseases (NIAID), a division of the National Institutes of Health (NIH), funded the ACTG A5379 trial (NCT04193189), which involved testing 68 HIV-positive adults at 38 locations in the US, South Africa, and Thailand.
Each participant got a 0.5ml intramuscular injection of the HEPLISAV-B vaccination while on antiretroviral medication. At 4 weeks and 24 weeks into the research, volunteers received extra doses. The study assessed the efficacy of the vaccine and the quantity of anti-HBV surface antibodies at week 28.
Seroprotection was demonstrated by HBsAb levels were more than or equivalent to 10 mIU/ml, indicating that the antibodies provided an adequate response to stop the infection. Findings demonstrated that seroprotection was attained by all participants.
An analysis of the data revealed:
88% of patients had HbsAb levels greater than 1000 mIU/ml.
A seroprotection rate of 94.4% was attained eight weeks following the second dose.
Before the third dose was given, this number increased to 98.5 percent by week 24.
The most frequent adverse reactions following vaccination were soreness at the injection site, malaise, exhaustion, muscular aches, and headaches.
The two-dose HEPLISAV-B will be further studied internationally to determine its effects. It will also assess the three-dose hepatitis B vaccination series ENGERIX-B, produced by GSK. The medicine will be administered to HIV-infected patients whose prior HBV vaccine did not successfully protect them from the virus. It is anticipated that the clinical trial will be finished in March 2023.
The US Food and Drug Administration (FDA) approved a two-dose version of the vaccine in 2017. There wasn't much information available at the time on its ability to safeguard HIV-positive individuals. Thus, encouraging results from the current Phase III trial are appreciated.
HBV is a sexually transmitted infection that can potentially spread through shared needles. It results in severe hepatitis B infection, which can cause liver disease to worsen. Due to a weakened immune system, HIV patients are more likely to develop liver-related disorders and pass away. The availability of a potent HBV vaccine is thus welcome news for the patient community.
The Centers for Disease Control and Prevention (CDC) estimates that 10% of adult Americans with HIV also have hepatitis B.