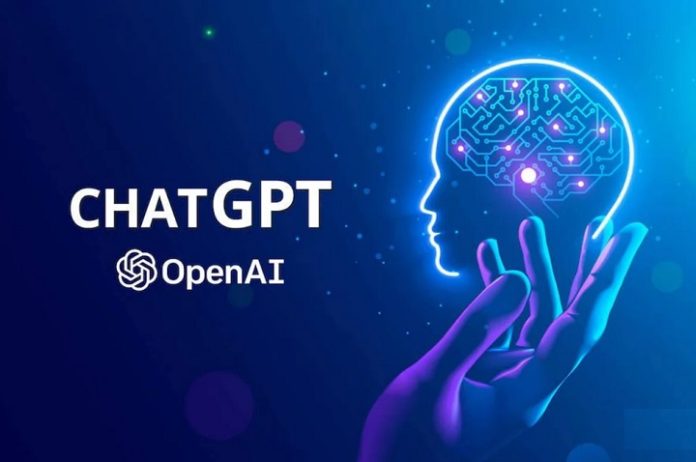 Sanobar Syed is a leading authority in the field of Pharmaceutical Business strategy and forecasting. She has diverse and deep experience working in generic, innovator and distribution companies in USA, Europe, Canada, and India.
There was a time not long ago that internet and Google changed the way patients looked at information to decipher their disease. It was being touted that Google or Dr. Google as we some might say, will end the patient- physician human interaction. With 2023 unfolding the human interaction remains. But certainly, the patient has become more educated and informed. A good side effect of Dr. Google in most cases.
With the advent of technology and advanced AI innovations, pharmaceutical industry has been growing leaps and bounds in utilizing AI in various avenues of the pharmaceutical value chain. Whether it is drug discovery or data science, AI is an integral part of the system. Over the last several years, the use of AI in the pharma and biomedical industry has gone from fiction to fact. Increasingly, pharma companies are adopting more efficient, automated processes that incorporate data-driven decisions and use predictive analytics tools. The next evolution of this approach to advanced data analytics incorporates AI and machine learning. According to Precedence pharma report the global AI in pharmaceutical market was valued at USD 905.91 million in 2021 and is expected to reach over USD 9,241.34 million by 2030, poised to grow at a compound annual growth rate (CAGR) of 29.4% from 2022 to 2030. Even with all the benefits that AI has already brought to the pharmaceutical industry, a report by the HIMSS Analytics Essentials Brief shows that less than 5% of healthcare organisations are currently using or investing in AI technologies.
The usage of AI in Pharma has been varied depending upon the size and investment appetite, and strategic ambitions of the company. The adoption of AI in big innovator pharma will be different than in generic pharma companies. Most pharma companies' current IT infrastructure is based on legacy systems that were not designed with AI in mind. They lack sufficient data storing and often lack interoperability. Machine learning and smart automations are still seen as a relatively new technology, even though both been available for a while. AI is regarded as one of the leading digital transformation technologies and is evolving faster than ever. We have entered a decade of machine learning and though the whole concept of integrating AI-powered technology seems far-fetched to some, the potential of its benefits is very real.   However, it's important to note that while ChatGPT and other AI-based tools are currently trending in the industry, it's still uncertain whether they will become a permanent feature or disappear in space.  There will always be the next "GPT"– Microsoft last year  released BioGPT in collaboration with Peking University, which might should be  on the radar of everyone in pharma & life sciences.
Will ChatGPT change the pharmaceutical drives business strategy and forecasting?
AI is deeply embedded in the clinical side of pharmaceutical business. In a recent poll on Sermo's physician platform, 34% of physicians report being excited about ChatGPT, 24% nervous, and 39% a little bit of both. However, 76% said they see the potential that ChatGPT could offer to physicians and other healthcare workers with 39% saying they would use it for research, diagnostics, and treatment; 27% open to using it for patent care and delivery; and another 27% willing to use it for clinical and non-clinical workflow.  Strategic forecasting has been empowering the growth strategy of businesses across companies. But this isn't only about the data itself, strategic forecasting also refers to the tools or approaches (Epidemiology, demand or it depends on which therapeutic area is under consideration) and the technology used to refine a business' strategy. Forecasting, patient diagnostics, geography, market access, pricing strategy, and analytics in pharmaceuticals are about building connections, and creating meaningful connections will always require a human touch to infuse emotion or lived experience. However, it's important to note that AI or ChatGPT is not a replacement for human expertise and judgment. While AI or ChatGPT can help automate certain processes and analyze large amounts of data quickly, it still requires human oversight to ensure accuracy, ethical considerations, and regulatory compliance. Additionally, there will be a need for professionals who have skills in areas that are not easily automated by AI, such as strategic thinking, leadership, and communication. As such, it is important for pharmaceutical companies to continue to develop these skills to remain competitive and valuable in the industry.
In conclusion
No one can accurately predict to what degree AI-powered tools like ChatGpt can impact the pharmaceutical industry. Though the technology may still be in its early stages and emerging, one can safely say that AI is going to transform industries. While it's important for pharma professionals to stay up-to-date with the latest advances in AI and other technologies, it's also important to recognize that AI is not a replacement for human expertise and judgment. There will still be a need for human professionals with a range of skills and expertise in the pharmaceutical industry. This type of technology will and already has been a game changer in the pharmaceutical industry in the preclinical or drug discovery phase. Using this in forecasting and business strategy function is an opportunity for companies that adopt this type of technology to have a clear advantage over their competitors. It is just a matter of when this type of technology will become mainstream, and it will sooner or later.
References
https://www.medicaleconomics.com/view/chatgpt-health-care-s-next-big-thing-
https://www.usatoday.com/story/news/health/2023/02/26/chatgpt-medical-care-doctors/11253952002/
https://www.digitalauthority.me/resources/artificial-intelligence-pharma/
https://www.linkedin.com/pulse/chatgpt-revolutionising-pharma-industrys-sales-davidek-herron-mba/
https://www.precedenceresearch.com/ai-in-pharmaceutical-market#:~:text=The%20global%20AI%20in%20pharmaceutical,29.4%25%20from%202022%20to%202030.
https://www.pm360online.com/the-promise-and-peril-of-chatgpt-in-healthcare-and-pharma-marketing/