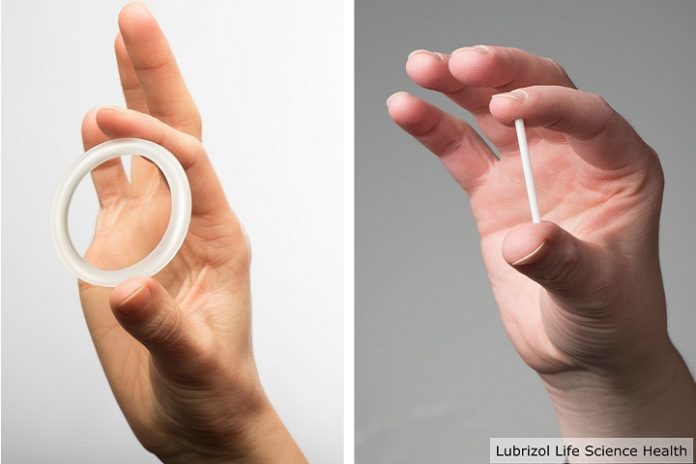 In conversation with Dr. Bruce Frank, V.P – Operations & Client Services, Particle Sciences on overcoming the challenges and complexities in drug device combination product formulation.
1.Regarding drug delivery related fine particles and nanotechnology formulations, how are the SATx services simpler and more versatile then traditional antibody drug conjugates (ADCs)?
Our Surface Arrayed Therapeutics ™ (SATx™) technology uses a straightforward emulsification process to incorporate an active pharmaceutical ingredient (API) into a particle, whether it's a nanoparticle or a micron-size particle. This process is compatible with a wide range of drugs allowing for great flexibility.
Unlike traditional ADCs, there is no chemical conjugation with SATx. In ADCs you covalently attach an antibody to a molecule which changes that molecule and requires further characterization of the covalent complex. With SATx, the drug is unchanged and simply encapsulated in a lipid particle. The antibody is coated on the outside of the particle electrostatically, so no conjugation chemistry is involved. This gives great flexibility for swapping drugs and antibodies, changing the particle properties and allowing developers to target particles to specific tissues. 
2.Does the presence of an implant impact local healing processes by foreign body reactions?
We have not witnessed this in any of the formulations that we have worked on. The local impacts are normally drug-related and not due to the implant mode of delivery.
3.Have chemical and biological surface coatings been established to reduce foreign body reactions at the material tissue interface?
We have worked with an API called dexamethasone, which has  received increased interest from both the pharmaceutical and medical device industries. Many medical device clients want to incorporate dexamethasone into their devices because it is an anti-inflammatory that can reduce or delay the onset of the foreign body response. We offer pre-mixed dexamethasone with silicone and can also mix it with other biodurable and biodegradable polymers, providing customers with a drug-loaded material to evaluate.
Chemical and biological surface coatings have also been used to facilitate the removal of the implant at the end of its drug eluting lifespan.
The body typically reacts to an implant with an encapsulation event, where collagen grows around a device and can cause problems for its removal. Coating the implant can facilitate the removal and eliminate the adhesion. 
4.What are the key concerns in drug delivery and formulation issues?
One of the top concerns is achieving the correct drug elution rate which requires the right combination of drug concentration and polymer chemistry. Lubrizol's broad range of Pathway™ thermoplastic polyurethane (TPU) chemistries help clients to explore these and select the right chemistry to reach their target elution profile.
Extending the duration of release is also key for many drug developers, as an increased focus on patient-centricity and compliance is driving scientists to create products that require fewer cycles of implantations and removals. Some clients are now asking for extended release durations of one year and longer, which requires the evaluation of different polymer chemistries, drug loading strategies, and API selections to achieve these goals. 
5.Drug device combination products present unique challenges.Should they be treated as pharmaceutical products or medical devices?
Pharmaceutical products and medical devices follow separate regulatory approval pathways in the U.S. with the FDA. Pharmaceutical products follow the investigational new drug (IND) application process, whereas medical devices fall under the investigational device exemption (IDE) pathway. Drug-eluting devices sit somewhere in the middle of these.
Drug-eluting devices resemble medical devices as they are often polymeric tubes or cylinders containing drugs, but the difference is the polymeric component itself has no medical effect, it simply serves as a vehicle to contain the drug and allow for elution over time.
Because of this, DEDs are viewed primarily as pharmaceutical products, but there are ongoing discussions on how the FDA will modify and improve their review process going forward.
Central to the issue is the product's primary mode of action (PMOA). This is what the FDA's Office of Combination Products (OCP) currently looks at to determine the correct approval pathway for a drug-eluting device. Is it primarily a medical device that happens to contain a drug, such as a knee implant that contains antibiotics?Or is the device a pharmaceutical product, such as an intravaginal ring which has no mechanical use and simply elutes a drug?
In either case, the OCP looks at the product data as well as past approvals to determine the regulatory pathway—IND or IDE. From there, the Agency may add other testing requirements for the device pertinent to its configuration. For example, anintravaginal ring may need all the drug loading, release, and stability data required for a pharmaceutical IND filing as well as testing on tensile strength of the ring itself. 
6.What are your systems in place to streamline development and minimize risk?
We have developed a computer model for selecting the appropriate polymer for a drug when the desired release rate is known. This helps us to dramatically streamline our ability to reach a workable prototype and start invitro studies much more quickly. Working within Lubrizol, we can rapidly respond to the modelling data by accessing a range biodurable polymers, although we remain polymer agnostic and always recommend the best material for the project. We also have relationships with the world's largest manufacturer of biodegradable polymers, giving us great flexibility in implant design.
To minimize risk early on in a project, we work in close collaboration with our in-house characterization department. Our team brings over a decade of experience in developing and manufacturing drug-eluting devices and has worked with a broad range of polymers, which gives us an excellent knowledge base to both develop and characterize new products. We can take projects from inception through phase II clinical trials and even beyond depending on the process.