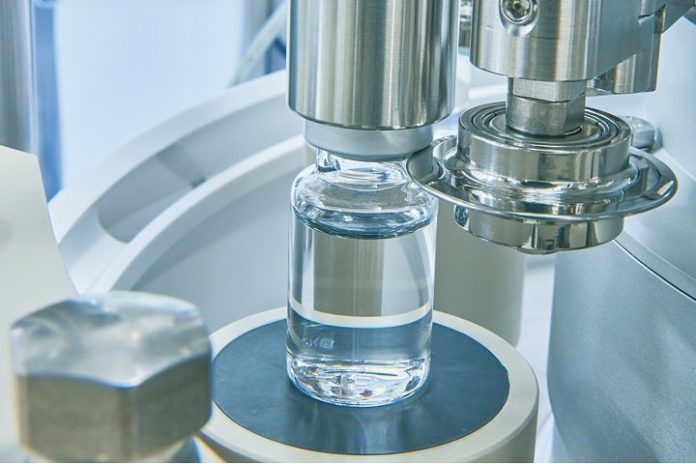 "Never forget, quality in drug product manufacturing comes first. Even the smallest of details can determine the long-term success for your patients." Dr. Claus Feussner, Senior Vice President Development Service
Early planning and attention to detail can make the difference in your drug development project

Getting drug development right the first time means paying strict attention to its many aspects as they relate to technology, project management and the economics involved.
A wide variety of questions, unexpected challenges and decisions need to be carefully and thoughtfully addressed since they have a significant potential impact on a drug product's later success. Early planning with the end in mind can help avoid unnecessary and costly mistakes, saving valuable time and money.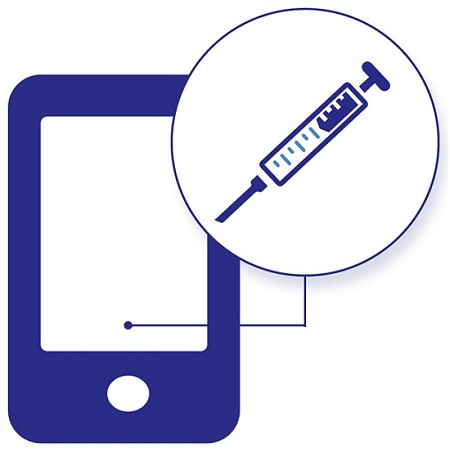 Briefly, what do you see as some of the recent trends in the development sector of injectables?
A main industry wide theme is the effort of pharma and biotech companies towards patient-centric drug product delivery. While this is not a new trend, there has been an increased focus on this topic by our customers as competition intensifies. Companies that place a high value on the consideration of patient needs right from the beginning of their development process help to increase later patient acceptance and retention during the drug prescribing period.
As seen in other areas as well, digitalization is starting to clearly impact our industry. There are now a large number of firms working on connected devices and corresponding software solutions, that have opened up the field to the possibilities of exchanging data in real time, allowing patients and healthcare professionals better responses to therapy. For certain indication areas, a growing number of mobile apps are being submitted to the FDA for approval. Essentially, these apps are a prescription digital therapeutic, representing a new and emerging way to support patient treatment.
From an innovation perspective, in the past year we have seen the premiere of three new injectable drug approvals for new targets and novel substance classes — the first small interfering RNA (siRNA) drug1, the first G protein-coupled receptor-targeted (GPRC) monoclonal antibody2, and the first monoclonal antibody for the treatment of HIV-1 infection1. All could have a significant impact on indications with unmet need.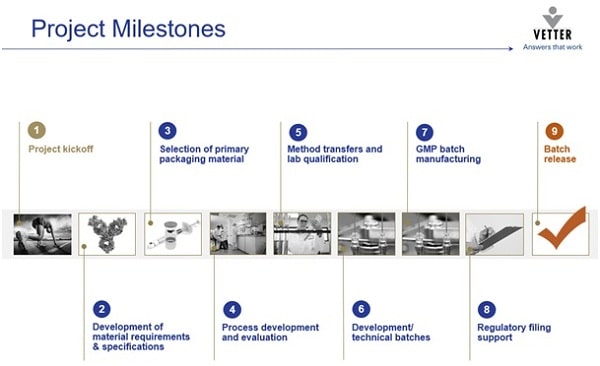 When a pharma or biotech company is ready to begin the development process of an injectable, what areas do you see as critically important for them to consider right from the start?
The challenge for a company is often accepting the fact that there are going to be a number of possible implications in the future manufacture and packaging that will need to be solved upfront in order to prevent delay. Therefore, the better your input of expert advice, the greater the chance of success.
To support this approach, guidelines involving the decisive areas are always helpful. This begins in the project planning phase, but also includes various facets in the fields of primary and secondary packaging. Following the basic guidelines of good development practice and focusing on the important parameters in clinical manufacturing is conclusive as well.
Even the smallest details can determine long-term success. A qualitative approach begins with the initial planning meetings, on through to the cleanrooms for manufacturing the injectable drug product and beyond.
Is the location itself of a clinical development facility a major selection criteria today? Where should it be located to offer highest-possible added value to its sponsor?
To answer this simply — it all depends. The world is becoming ever-more global. This is both a positive and a negative. Because we have a customer portfolio of large and small pharma and biotech customers we are faced with differing needs. For some of our customers, the location of a clinical development site is not that significant a critera, particularly when they run their clinical trials in several countries around the world. Still other customers prefer to realize their development work in or close to the country in which they undertake their clinical trials. In any case, companies conduct a large number of their early clinical trial projects in the US, followed by a significant portion of all new injectable drugs initially launched there.
To accommodate the needs of our customers we are running two development service facilities, one in the US and one in Europe, to support the clinical phases with various services including fill and finish capabilities with extensive expertise with biologics.
Our Chicago facility which is located at the Illinois Science + Technology Park, is dedicated to and designed for early stage clinical manufacturing. This site supports preclinical through Phase II products with transfer opportunities at Phase III for large-scale manufacture at our commercial facilities in Europe. Our portfolio there covers a wide range of different compounds. Antibodies, peptides and oligonucleotides make up the majority of new projects. But we also handle enzymes, interleukins as well as growth hormones and vaccines. A lot of our customer base is repeat business, demonstrating their satisfaction with the partnership.
1: 2018 FDA drug approvals; https://www.nature.com/articles/d41573-019-00014-x; January 2019
2: Nature Reviews Drug Discovery volume 17; https://www.nature.com/articles/nrd.2018.103; June 2018