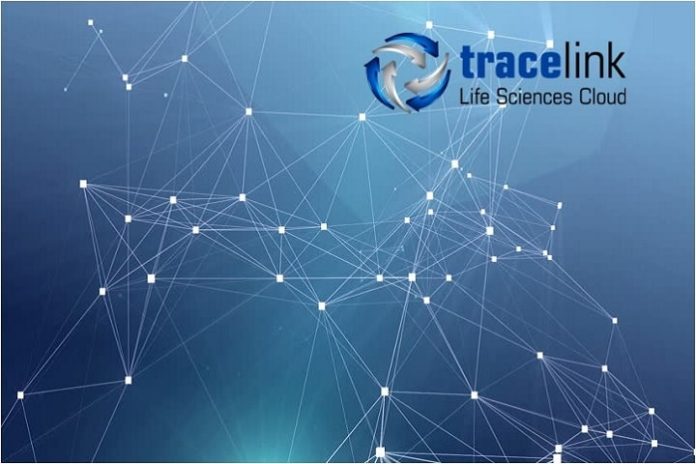 As TraceLink announces its Digital Network Platform aimed at transforming the global pharmaceutical supply chain to improve business performance and become more patient centric, we spoke to John Hogan, SVP, Engineering about digital supply chain strategies, the impact of the shift towards personalized medicine and the next wave of digital revolution set to change operations within the industry.
1.How will digital supply chain strategies help sensitive biological drugs which are becoming more popular and common?
The pharma industry is seeing a shift toward personalized medicines and is evolving to meet this shift with new innovative approaches to treatment like cell and gene therapies. There is a much stronger need for specific knowledge on how these therapies and medicines travel full circle through the supply chain. Considerations around, for example, logistics, and temperature control are critical, as these drugs are life-dependent and expensive, leaving absolutely no room for error. The industry is in a place where there is a need to adapt to seamless information exchange between supply chain partners, and you need a digital network platform for this to happen where various entities can share information and improve certain business processes to ensure product efficacy.
2.How will the next wave of digital revolution transform operations?
Within the life sciences industry, TraceLink has leveraged cloud technologies to create the world's largest network of pharmaceutical supply chain partners.  When you signup, you have the ability to establish connections with anybody else on the network, assuming they are also members and are willing. The TraceLink Digital Network Platform is a game-changer – especially for our industry, which has strong regulatory requirements and enormous amounts of information that must be exchanged between partners.
As we know, the pharma supply chain has been notoriously non-digital, and the transformation that is happening means industry challenges can be solved in a more seamless manner with end-to-end information sharing and visibility from ingredient to patient. The fact is, historically, the pharma supply chain has been very linear, but this is changing. The more entities we can get to participate on a digital network platform, the more efficient the supply chain will be.
For example, when working through a process like a product recall or suspect product identification, there are many cases where one party is trying to transmit or exchange information back up the supply chain. Currently, the process is quite fragmented and manual. If this process is digitalized, and all parties involved in the recall process are on one network, digital information sharing would allow the process to become much more efficient.
Another area that is still in its early stages, but will have a big impact on supply chain transformation is artificial intelligence (AI) and machine learning (ML), which will enable businesses to detect patterns they didn't even know existed. When trained, AI can help businesses mine data lakes to answer questions, solve problems and chart the course for future success. With AI's ability to optimize data analytics, businesses will soon be able to achieve full end-to-end visibility and have real-time access into each product's journey through the supply chain.
AI can also help forecast future consumer needs of critical products so businesses can set production plans accordingly and avoid critical issues, such as drug shortages or gain insight into drug diversions.
3. Several emerging technologies will play a part in the next wave of the pharma transformation, which technology would you say is the biggest disruptor?
The Internet of Things (IoT) continues to disrupt the industry. According to a report from Forrester, total spending on IoT technology is expected to increase to $435 billion by 2023. This increase in spending is largely driven by the track-and-trace sector, serialization in the pharma supply chain and the ongoing digitalization of the supply chain industry.
IoT devices can transmit real-time data, and within the pharma industry, these benefits are crucial, as processes are often complex. When it comes to high-value medications for example, particularly with more personalized medications that are being uniquely developed for specific patients, IoT sensors tracking the temperature and condition of these medications as they are stored and transported can be incredibly important. Delivery timing and quality assurance of these custom medications is absolutely critical. In short, the stakes are higher, both from a financial standpoint and a patient safety standpoint.
In closing, new advances in technology and digital solutions are rapidly transforming the supply chain. There is enormous value in breaking down data silos and being able to connect and exchange disparate pieces of information on one network platform. This is already starting to take shape and in the coming years, all levels of the supply chain; from manufacturers and wholesale distributors, to end users and everyone in between will be able to leverage advanced technologies to increase efficiency, transparency and safety across the board.