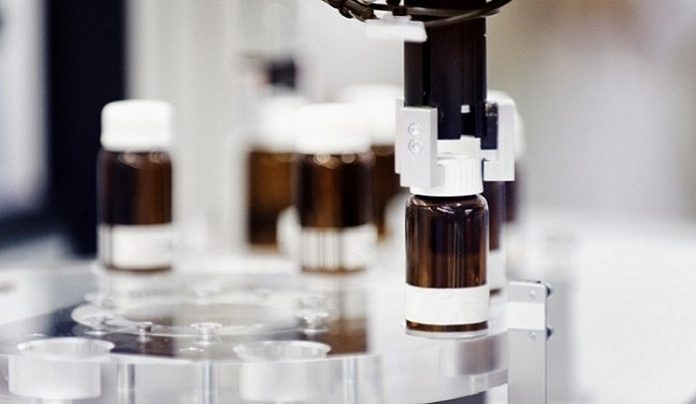 Q&A: FDA DSCSA Recall Pilot Program lessons learned
Q: Can you update us on the FDA DSCSA Pilot Project programs TraceLink and its partners participated in now that the pilot projects have concluded?
Ans: The DSCSA pilot project,launched in 2019, intended to help identify and evaluate the most efficient processes, data science, information and network technologiesto comply with drug supply chain security requirements.
For six months in 2019TraceLink joined a cross-functional team of industry leaders representing each segment of the US pharmaceutical supply chainas recognized bythe FDA Pilot Project Program.TraceLink'spilot project participation was focused on two workstreams: Digital Recalls and 2023 Traceability.
The pilots included 22 participating companies from pharmaceutical manufacturers, wholesale distributors, third party logistic providers, hospitals, and retail pharmacies.
Pilot members we interacted with included:
Contract Manufacturers
Thermo Fisher/Patheon
Sharp Packaging
Pharmaceutical Manufacturers
Agios
A-S Medication Solutions
Bristol-Myers Squibb
Flexion; Johnson & Johnson
Merck; Par Pharmaceuticals
Pfizer; Sagent
Sandoz; Novartis
Wholesale Distributors
McKesson
Value Drug Company
Retail Pharmacies/Healthcare
CVS Health
Novant Health
Wegmens
Yale New Haven
Logistics Providers
DHL
PharmaLink
Woodfield Distribution
The Product Recalls workstream analyzed how pharmaceutical recalls are executed today and examined how a digital recalls network could be realized to improve and accelerate communication, management, execution, and product recall closures across the supply chain.
The 2023 Traceability workstream examined how the industry will be impacted by the upcoming DSCSA 2023 regulations and researched the critical capabilities and requirements for a network solution to meet these requirements. Similarly, the 2023 Traceability workstream was designed to study the potential role of blockchain/distributed ledger technology combined with serialization, traceability, and other existing technology solutions.
Q: Could you please tell us more about how the two Pilot Project programs were framedand conducted during the collaboration?
Ans: The pilot programs employed early-stage technology solutions to address top pharmaceutical supply chain challenges and establish a deep understanding of how technology can realistically ease those burdens.
Both workstreams were designed to create a vision and blueprint for leveraging the universe of serialized data created by the legislation.The idea was to examine the operations, processes, business systems and network connectivity required to manage DSCSA 2023 compliance, digitize pharmaceutical drug recalls, and uncover ways to make the system perform better for industry and patients.
Q: What insights or key-take-aways resulted from the two workstream's findings?
Ans: We gleaned significant insights from our results that will help the industry solve different, but equally important challenges,in the run up to DSCSA 2023. Undoubtedly, both workstreams highlighted the value of a robust digital network in improving processes the supply chain needs to cope with DSCSA mandates while driving out risk and increasing transparency.
With the only established end-to-end digital supply network for the industry, TraceLink thinks the industry should begin acting on some of these pilot findings as soon as possible – and our network partners can start right now within the framework of that established infrastructure. This includes improving processes and allowing better visibility, agility, and collaboration among supply chain stakeholders.
Q: Every year, drug related recalls play a significant role in the hundreds of thousands of preventable patient deaths and hospitalizations from adverse event experiences. Did the ProductRecalls workstream yield any actionable insights here?
Ans: It is an important issue and the industry needs to inject some energy into its response. A report published by McKinsey points out recalls are costing the pharmaceutical industry more than $4B+ in direct labor and recall management expenses,and tens of billions of dollars in potential product liability lawsuits, lost drug sales, and brand erosion.*
TraceLink and all the participants in the Product Recalls workstream explored ways to solve challenges associated with today's product recall process effectively. The workstream revealed the inherent inefficiencies of the industry's disjointed systems, manual processes,and too-long communication delays between supply chain stakeholders.
According to pilot participantJoe Maki, senior director of pharmacy operations at Novant Health, participating in the recalls workstream demonstrated to him how inefficient the current industry process is in executing product recalls. 'The learnings emphasizedhow a digital recalls platform could vastly improve the execution of recalls,' he notes,'by eliminating manual, error-prone processes and … help to better define accountability among supply chain stakeholders with improved collaboration..' In the Pilot Program group's recent announcement covering the workstream's results, Maki explains that ultimately the value really comes from reducing the risk to patients by getting recalled product off the market faster.
All participants agreed that the drug recalls process could be improvedthrough the integration of faster, real-time communication exchanges and digital recall notifications to bolster response times.
Findings from the pilot demonstrated the critical need for an interoperable digital approach to orchestrate product recalls, as well as the need for real-time information sharing and the necessity of coordinated processes among stakeholders across the entire supply chain.
The recalls workstream was successful because it identified opportunities with the most potential to improve and transform the drug recalls system.  A collaborative effort among all industry stakeholders is now required to create an effective blueprint and roadmap for adoption.
Q: By 2023, DSCSA is requiring an electronic, interoperable system to identify and trace certain prescription drugs. What did the 2023 Traceability Workstream intend to uncover?
Ans: To determine if and how the industry can meet 2023 DSCSA traceability requirements, we evaluated TraceLink's interoperable blockchain solution, Trace Histories,looking closely atexisting information, processes, and systems in the context of compliance.
Along with our pilot members we analyzed the strengths and weaknesses of the FDA's proposed electronic network models, including studying TraceLink's Trace Histories' blockchain approach to see if it was, or was not more effective than alternative technology routes.
Q: Business processes related to product traceability are extremely complex due to the diversity of the pharmaceutical supply chain, what else did the Traceability Workstreamuncover?
The 2023 Traceability Workstream confirmed that the business processes related to product traceability are extremely complex but that a blockchain-based solution did offer a feasible platform to underpin compliance efforts.
The findings revealed that standards, processes, and systems for identifying management and credentialing are essential to product traceability and that regardless of platform, adigital, interoperablesolution is needed. However, the pilot also revealed that relying on a single technology or platform to meet 2023 guidelines isn't likely to bea winning strategy going forward.
TraceLink recommends that industry players embark on additional work on identity management and credentialing, as well as an expanded focus on data integrity and workflows involving data mismatches, in order to find the most optimal path forward for meeting the 2023 traceability requirements of DSCSA and beyond.