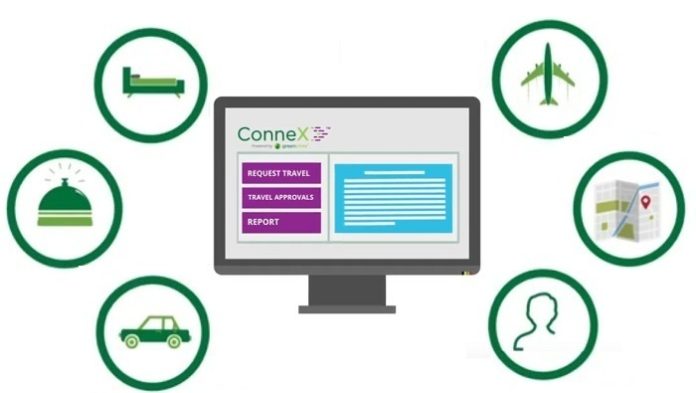 Who would have thought a pandemic in this modern era would cripple the world, the strongest economies would be shaken, and end up being so vulnerable despite having the most modern technologies and processes at our disposal. That being said, in the midst of this extraordinarily challenging time, Greenphire, the global leader in financial solutions for clinical trials, has launched ConneX Patient Direct, an extension of their ConneX solution in response to new obstacles facing clinical trials caused by COVID-19.
Word Pharma today brings you an exclusive interview with Jim Murphy, CEO, Greenphire Inc., who talks us through his company's outlook within the Pharma world, the stretch his workforce has shown in the current challenging environment, and the state-of-the-art ConneX patient Direct solution, which enables clinical trial sponsors and sites to conduct trials without any disruption.
1. COVID-19 has caught all of us off guard. Being a leader in your domain, how do you think it has impacted Greenphire's work process as well as the overall operations in the Pharmaceutical Sector?
The global COVID-19 pandemic has elevated health concerns and severely constrained most forms of travel – creating fundamental challenges for the clinical trial industry; as a result, we've seen significant adaptations by patients, sites and sponsors alike. The current health dynamic makes it difficult – or even impossible, for many patients to attend clinical trial visits. As a result, the industry has responded with a profound pivot. Sponsors have modified protocols to permit new methods of patient engagement and sites have modified their processes to better protect patients, caregivers and study staff.
Given that Greenphire is a technology company, our business isn't based on face-to-face interaction. Our patient reimbursement, grant payment and travel solutions are all operational and seamlessly being utilized by clinical research stakeholders to deliver on patient convenience and site-centric goals. These conditions have only amplified the use and importance of our tools, not halted them.
2. Greenphire is known to keep innovating in the Clinical Trial Financial Software domain. What are the modifications we can expect in your software considering the current pandemic which has gripped the entire world?
Fundamentally, every single part of Greenphire's solution set is about removing burden, both financial and administrative for sites and sponsors, and maximizing convenience for patients.
Our ongoing innovation journey is animated by our commitment to empowering sites so they can spend less time on trial administration and more time on patient care. We continue to work every day to accelerate study start up and simplify financial workflows for sites and sponsors globally, improving site financial solvency and trial execution effectiveness.
To that end, we have prioritized development of additional hybrid and remote trial support and our grant payment solution is more relevant now than ever, helping to ensure that sites have the cash flow that they need to provide good care in difficult times.
3. As COVID-19 is spreading its wings, these are unusually testing times. How has Greenphire coped up with this situation? With time the key here, how has the company reacted and overcome this unfamiliar challenge?
At Greenphire, we model the same philosophy internally as we advocate externally. We've adapted well to the current work environment given that we are a software company and have a strong internal culture. Employees – whether those working in IT or client-facing teams, are delivering on client promises. Innovation marches ahead. There's certainly been an evolution, and we're more reliant on technological tools to collaborate and keep us connected.
4. Greenphire through ConneX is known for its Concierge Approach. Do you think this customized perspective puts you in a better position in a precarious situation like the one we are in right now?
Greenphire's approach is based on meeting each patient and site where they are.
Sponsors and sites worldwide can rely on Greenphire's reimbursement and travel solutions to address whatever their patient convenience needs are by eliminating out-of-pocket costs and logistical challenges.
Having this wide array of capabilities has allowed us to adapt to the current situation quickly, demonstrating the flexibility and strength of our global travel services.
5. Tell us something about ConneX Patient Direct. How is it different from ConneX Solution?
Patient Direct is an extension of our overall ConneX travel solution. Whereas ConneX has traditionally facilitated travel of clinical trial patients to the clinic, Patient Direct brings much needed medicines, equipment and even site team members to the clinical trial participants' homes. This globally available service can also support traditional visit flows involving patients traveling to the clinic but does so using medical grade clean ground transportation. This new flow of travel keeps the patient, site and study on-track by ensuring treatments are available to the patients who depend on them.
6. What prompted you to launch ConneX Patient Direct Service in the first place? Was there a plan to launch it had COVID-19 wouldn't have happened?

As a result of COVID-19, we assessed how we could further help sites adapt to their new reality, avoiding interruptions for patient visits.
We had the relationships that enabled this capability in place, but it was only really considered for severely immunocompromised patients in need of getting to sites. Now, needs are much broader, and this service has formalized beyond that narrow focus and is in demand by a much broader audience.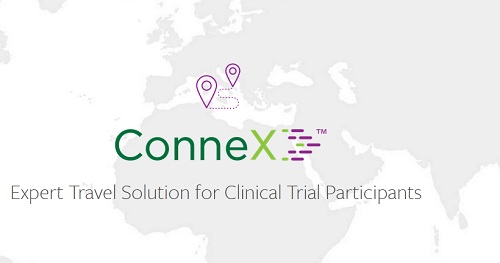 7. When you say 'Clean' Transport while referring to ConneX Patient Direct, what are the elements included in it that make this service a standout as compared to its predecessor?
We know that medically fragile patients have always placed importance on sanitation, but the global pandemic has emphasized those concerns for patients, transportation providers and sites alike. In addressing this unique challenge, we've worked with our global network of transportation providers to ensure that a new level of sanitation is met – disinfecting entire cars before and after trips, providing hand sanitizer and much more. This way we can bring much-needed medicines, equipment and site personnel to the patients' homes, without increasing infection risks.
8. How has ConneX Patient Direct been able to make an impact thus far during the course of this pandemic?
Within two weeks, Patient Direct went from the idea incubation phase, to delivering medicines to patient homes across the globe. We've seen tremendous interest from global pharmaceutical sponsors and CROs thus far. They're beginning to implement the solution to get patients to the site in a clean and controlled fashion, and in reverse, the site sending content out to the patient.
9. We hear that this service was launched post taking a detailed survey. If you can share some insights on this survey, the inference and how effectively could you manage to incorporate the findings while launching this service?

The survey raised two major themes:
Site resiliency: I've been impressed by the speed in which sites found socially distant ways to stay connected with patients and to ensure that visits continue (whether that's ensuring social distancing procedures are taking place in the clinic that are still receiving patients, or the desire to implement at-home care). It's a testament to the incredible commitment that site team members have to their mission as healthcare professionals serving the greater good, no matter the conditions.
69% of survey respondents are using technology to support at-home patient care
80% of respondents feel that patients should receive payments for virtual visits to improve trial retention
Nearly 55% of respondents open to patients going to an alternative, closer facility for tests or visits in an effort to keep the patients in the trial
60% of respondents would use a service that would transport medical equipment and/or medicine to the patient's home
Nearly 48% of respondents would find a service that would facilitate the travel of site personnel to patients' homes to conduct regularly scheduled visits useful

When asked what one site staff member said they were doing to meet the needs of patients, one person cited:
Telephone monitoring, medical accompaniment of the research subjects, travel to their homes for the collection of biological samples and delivery of medication. I live nearby an elder patient and did not want them to travel by bus because of potential contact with infected commuters. I transported the patient in my car.
Site Solvency: The survey clearly points out the financial burden on sites is being felt even more right now. To help sites continue operations, it is essential to avoid passing along direct costs to sites (thus providing resources such as ConneX, ClinCard). Additionally, where possible, sponsors should maximize payment frequency and if holdbacks exist, consider the possibility of releasing those funds to reduce site cash flow burdens.
Nearly 50% of sites are concerned about having enough operating capital to sustain operations due to COVID-19 disruption. Nearly 56% think that a more frequent payment schedule would be helpful.
When asked about the impact of site payments:

"Payments to sites has always been an issue prior to COVID-19 and I feel the delay or lack of payments is worse now with COVID-19."
"Primarily revenue is still going out to patients and drugs we have to purchase without any revenue source coming back in therefore we are having difficulty meeting even payroll."
"I am worried that if we cancel too many visits, we won't get paid by the sponsor and that could be a problem later, since my paycheck comes from the sponsored studies."
Hear more about the results of the Greenphire site survey and solution enhancements to aid all clinical trial stakeholders (sites, sponsors and CROs alike) by attending our upcoming webinar on Wednesday, April 22 at 11:00am EST. Register Here.
10. What has been your workforce's reaction to this pandemic? How have they coped up considering Greenphire happens to be in the thick of things in this scenario?
The company feels a true responsibility to try to make things better, and to solve client and industry problems. Our employees have tremendous passion and the pandemic has
hyper-focused our teams to develop new solution enhancements to keep global clinical trials operational amidst new challenges. Despite the sobering news, the pandemic has created a sense of intensity and urgency to drive the industry and the organization ahead, even in a remote work environment. Our amazing teams of employees are motivated by the opportunity to have an impact.
11. Tell us more on the geographies where this direct to patient service is available. And in brief, if you can share insights on what are the geopolitical and social differences you have encountered across the globe?
ConneX Patient Direct is available everywhere, except for select countries in the Middle East. It is in use in the top markets where clinical research is conducted – ensuring that patients have access to receiving much needed care.
12. How have the new FDA and EMA guidelines been helped pace up the ConneX Patient Direct launch?

The new FDA and EMA guidelines have allowed sponsors and sites the ability to rapidly and pragmatically adapt in order to better support the interest and safety of the patient.
In particular, these updated guidelines have permitted changes to study conduct, such as changing physical visits into phone or video visits or providing for alternate locations for assessments, including local labs or imaging centers that are further from a risk zone or closer to the individual's home. Both also recommend evaluating other ways of getting the study treatment to the participant, such as bringing medicines and equipment to the individual's home or employing home health services.
13. ConneX is one of the most comprehensive clinical trial travel solutions. As ConneX Patient Direct comes into the picture, is ConneX going to take a back seat in the days to come?
ConneX, inclusive of the new Patient Direct service, is a singular, comprehensive clinical trial travel solution and can be adapted to meet the needs of the sponsor and study, or in the current scenario, the global health environment. Clients who partner with Greenphire know that our capabilities allow them to meet every patient where they are and support whatever is needed of the trial.
For those sponsors who have adopted the new Patient Direct service, it's important to note that they were able to implement this solution with ease. Sponsors and CROs who are already utilizing ConneX for travel can add Patient Direct at no additional cost.It's a simple process to add this service, allowing global pharma companies to be nimble and quickly adapt to the needs of patients and sites right now.
14. In the recently concluded survey, it has been revealed that clinical trial sites are using obsolete processes. How do you think is Greenphire going to add value to the outworn programs?
We help sites every day to modernize their payment and logistical methods. For example, in a recent survey Greenphire completed with the SCRS, 62% of sites said that their invoicing processes are manual. These same sites report that these activities are a distraction from everyday research and that financial predictability is a challenge. We believe that there's a better way to pay, and that by removing unnecessary burden on sites through automation, we can help bring efficiency to the administrative processes for clinical research sites.
15. Now that we are struck with the biggest pandemic of our times, how has this affected the company's future goals? Is there a course correction that is planned already or are you more into a wait and watch mode?
The current pandemic doesn't necessarily change Greenphire's goals. Our mission and company values allow us to continue pursuing the innovative solutions that we've been working towards for years.
The global pandemic has accelerated the market introduction of new hybrid and remote trial capabilities.
For example, one such enhancement is coming very soon for the Greenphire ClinCard solution through the addition of data-triggered payments. 81% of respondents in our recent survey said that a modest payment following a virtual visit would increase the likelihood of a patient staying in a clinical trial. We are introducing a new API to integrate with other data providers to enable sites to offer a patient reimbursement after completing an online diary or other remote data collection activity. This solution enhancement will help sites keep patients in studies engaged and further ensure remote study compliance.