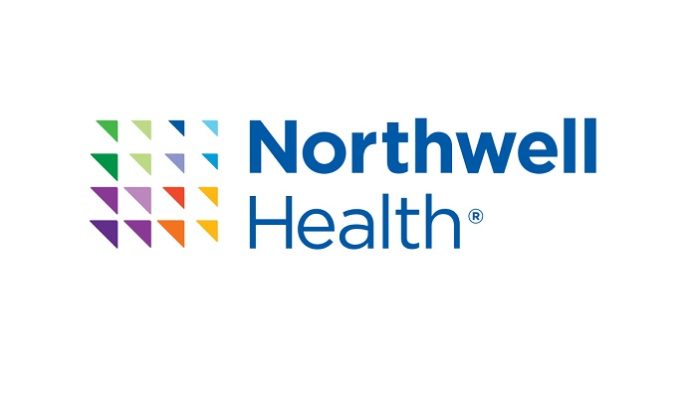 In this Q&A session with Dr. Christina Brennan, Senior Vice President for Clinical Research at Northwell Health, we learn about the benefits of Greenphire's ClinCard in simplifying and automating patient reimbursements. Furthermore, she highlights the importance of implementing a more creative strategy for conducting clinical trials and investigating ways to improve their availability to potential participants. Dr. Bennan recommends utilising technology to streamline and improve the clinical research process whenever feasible. Here is much more of what she has to say:
1- Tell us something about your long-time association with Greenphire. How has it helped you make an impact within the clinical trial spectrum?
Our relationship with Greenphire goes back for many years. We are one of the sites that were early adopters utilizing ClinCard, Greenphire's reloadable debit card for participant reimbursement. 
Many institutions at the time were still relying on paper checks for financial transactions, an outdated and inefficient method. Keeping track of cash stipends for clinical trial participants can also be tricky, leading to difficulty keeping accurate records. This is where ClinCard made a major impact – it provided an easy solution that revolutionized how these tasks were carried out. With its streamlined process, ClinCard made managing payments much simpler and faster than traditional methods ever could. It was truly a game changer! Plus, when you give someone a stipend and whether it's in the budget at each visit or at the time of completion of the trial, it also improves the compliance for the duration of the trial with required per protocol follow up visits.
After the success we saw with using ClinCard, we heard about Greenphire's rideshare features. We quickly investigated and found that since we were already using ClinCard, the integration with rideshare was straightforward and efficient! This means that not only can we coordinate a ride for participants to get to their appointment on time, but also track them from beginning to end. This ensures both participant safety and helps ensure appointments run as scheduled.
The rideshare tool also enables us (the sites) to ensure and enhance compliance by ensuring participants attend their follow-up visits. Getting people to enroll into studies is one thing, but the data will be of no value to the sponsor if they don't attend follow-up visits. Greenphire's rideshare tool helps to mitigate this issue by reminding participants about upcoming appointments and providing them with convenient transportation options.
2- Premature dropout rates in the clinical trial segment, which hover around 30%–40%, happen to be pretty huge. Is there a gap in the information provided to the patients pertaining to the clinical trials, and what are the steps taken by you in this regard?
Communicating back to participants is an essential part of clinical trial management. Clinicaltrials.gov was created to address this problem and ensure that those who volunteer their time for a study receive timely and accurate information. The informed consent is a process and should be seen as ongoing, with regular reminders sent to participants in order to keep them updated throughout the duration of the trial. Transparency is key when it comes to providing results and data from studies, so that volunteers can better understand how their participation has contributed towards advancing medical research. By offering clear communication and appropriate updates (where applicable and approved by the sponsor), we can create a positive experience for everyone involved in clinical trials.
3- Was it an eye-opener for you when the research from Tuffs University ranked transportation assistance as one of the reasons that early dropouts of participants from the clinical trials programmes occurred?
It was not particularly surprising to hear this complaint from participants, as it has been a common challenge for clinical trials. People who do not live close to the study site are often discouraged from participating due to the difficulty of getting there. With Greenphire's rideshare integration, transportation is now provided to make it easier for these individuals to visit the study site and take part in the trial. This opens more opportunities for participation and could lead to better research outcomes.
We need to be more innovative in our approach to clinical trials and consider ways to make them as accessible as possible for participants. For example, if any part of the trial can go to a hybrid format, where they can have their follow-up visits at home, we also need to think about practical transportation solutions. This could involve aiding with public transportation or paying for parking tickets and tolls. It is important that we do what we can to minimize any potential barriers participants may face when it comes to participating in clinical trials.
4- Tell us something about the tracking part in relation to every trial participant. How does Greenphire's rideshare help in achieving that?
Since we're handling the pick-up and drop off participants, we feel it's our responsibility to ensure their safety and track their route from the start of the visit (at pick up) to reverse tracking (to when they get dropped off at home). Tracking also provides reassurance. We know participants go through a lot to make these appointments and to keep the trial visits within the window following the trial protocols. Utilizing the ClinCard rideshare integration is helpful in this department.
5- How have the daily operations become seamless because of the advent of the ClinCard and its offering of rideshare.
Greenphire's ClinCard with rideshare feature has been incredibly beneficial for our clinical trials. The convenience of the payment process and the option to provide ride-share transportation really simplifies things and makes it easier for individuals to participate. We have seen a definite increase in compliance since introducing this system, which is great news for us.
We believe that other sites should take advantage of this as well because it eliminates many of the issues that can arise when trying to reimburse participants and get them to the site for the visit. It encourages more people to join clinical trials, leading to better outcomes overall.
6- What has the impact of using tech and research been on the clinical trials' duration? With service provided by ClinCard for such a long duration, do you witness an upgrade every time a trial is performed?
Technology is often lagging in clinical research, especially when compared to how we use technology in our day-to-day lives. I strongly believe that whenever there is an opportunity to utilize technology to streamline and improve the process of conducting clinical research, it should be taken advantage of. Technology can help accelerate the pace of innovation within clinical research and deliver better outcomes for patients more rapidly.
7- How have the missed study visits of participants gone on to be reduced considerably, thereby making sure that the trial is on track?
The use of ClinCard with rideshare has greatly improved compliance among participants. Before, where participants might have missed their study visits and caused retention issues. However, providing them with transportation options makes it more convenient for them to come back and adhere to the protocol windows and visit schedules without any deviations from the protocol. We have certainly seen an increase in completion and compliance since using this tool.
8- Delivering on the mission is the key to any clinical trial setup. What are the upgrades you still wish to have within the current flow of things?
We need to encourage more industry sponsors to provide tools and solutions to clinical sites for their clinical trials. This should not be a financial burden placed on the clinical sites, but rather provided as part of the sponsor's commitment. These tools can ensure their protocols are compliant with regulations. Therefore, we need sponsors to come to the table and support these initiatives financially so that they can be implemented in a timely fashion.
9- Has there been a difference observed already in other locations where clinical trials are conducted for Northwell Health?
Yes! Northwell Health is a large healthcare system, boasting 21 hospitals and over 850 ambulatory locations. We are proud to report that our efforts have resulted in improved patient outcomes, even at study sites where participants initially felt deterred by transportation difficulties or distance to and from their follow-up appointments. Thanks to the integration of ClinCard rideshare, we can offer more flexibility to our patients when it comes to setting up their follow-up visits. We believe in putting choices back into the hands of our participants and being as patient centric as possible. This makes it easier for them to get the care they need without having to worry about how they'll get there. That's why we're excited about what this initiative has done for Northwell Health.