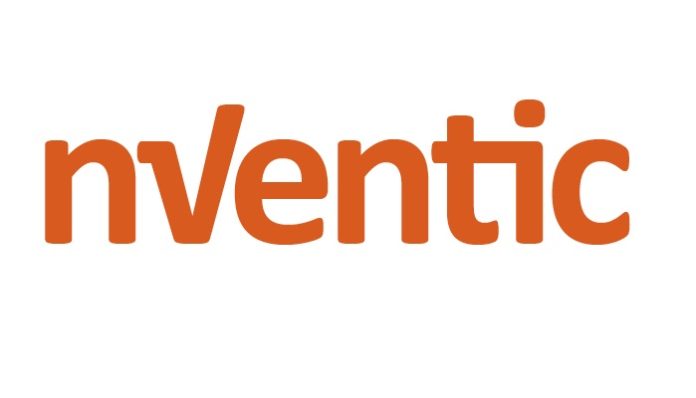 One of the leading inventory management companies, nVentic has been a force to reckon with as it has time and again helped its clients with double digit reductions when it comes to inventories and has also aided in maintaining and enhancing their service levels.
Here in this exclusive Q&A with its Managing Director Matthew Bardell, we help our readers understand how proprietary analytical tools as well as other Inventory optimization methods by them  are leading to a much amicable scenario in the inventory landscape.
1. Tell us more about nVentic's proprietary analytical tools and how helpful they have been in serving the manufacturing sector.
nVentic has developed a range of analytical tools that provide our manufacturing clients with insights into their inventory imbalances, facilitating root cause analysis and enabling effective decision-making. The tools allow us to apply the most advanced statistical methods to big data sets, avoiding the imprecision of heuristics. This is deliberately done outside of the planning workflow itself so that our clients can better understand sensitivities. This proactive methodology allows us to swiftly identify tangible improvement opportunities at the item level. As a result, our clients typically experience inventory reductions ranging from 20% to 50%, all while enhancing or maintaining service levels. Another constant challenge with optimisation technology is the quality of master data in underlying systems. To address this concern, we have developed a range of automated data quality checks. These checks effectively identify areas where clients' data may require improvements, enabling them to enhance the accuracy and reliability of their optimization processes. By leveraging these automated checks, our clients can have greater confidence in the integrity of their data, leading to more precise and informed decision-making.
2. You are not only working with a range of clients today but are also engaged in the further development of nVentic's tools. Can you offer some insights into it?
Inventory optimization is inherently complex due to the  numerous variables that are in a constant state of flux. It also relies on a level of operational science knowledge that is typically limited to a select few. But businesses want practical solutions that can easily be understood and used by their teams. To address this challenge, we are in the process of developing an intuitive user interface to allow our clients to take advantage of our advanced analytical tools without specialist knowledge. Our aim is to empower businesses with a powerful yet user-friendly solution that delivers optimal results while promoting swift adoption and understanding within their organisations.
3. How does nVentic improve one's inventory position significantly and sustainably?
We give our clients visibility into where their biggest inventory improvements are to be made and give them practical steps to achieve those improvements. We help them to understand the characteristics of their different inventories and how best to manage them.
Root cause analysis also helps identify the underlying issues that constantly hold inventory optimization back. Too many inventory initiatives rely on top-down pressure and the implementation of a new technology, but inventory is inherently complex and no silver bullet exists.
We help clients at all stages of inventory management maturity understand what is causing their inventory imbalances and address those issues in a systematic manner, prioritised to maximise value realisation and make it sustainable.
By providing clients with these valuable insights and a systematic approach to addressing inventory challenges, we empower them to make informed decisions and optimize their inventory management practices effectively.
4. What is the role of artificial intelligence when it comes to inventory optimization? What efforts have been made by nVentic in this field?
Although we use a number of techniques that are frequently referred to as AI in particular cases which call for it, such as multiple regression, hill-climbing and bootstrapping,  we tend to avoid the phrase artificial intelligence, since it doesn't really tell you what tools are doing. The heart of our approach is well-established and scientifically grounded approaches within the field of inventory science.
Some use AI to find patterns in big data sets but compared to our approach, which is looking for very precise characteristics in the data, that is an energy and time-intensive way of going about things which, moreover, leaves you at the end uncertain of the true significance of any pattern found.
Of course, exciting advances are being made in the realm of AI, and we incorporate them judiciously where they genuinely enhance value. Nonetheless, it is essential always to keep in mind that any tool will only be useful if used. Therefore, it is vital that these tools are comprehensible to human users, allowing them to grasp the underlying principles and understand the sensitivities of the decisions being made.
By prioritising transparency, efficiency and human understanding, we are building inventory optimization tools that empower planners to make informed decisions, ultimately leading to enhanced inventory management practices. Whether or not some of the approach is currently called AI or not is of secondary importance.
5. Tell us something about the inventory optimization algorithms that nVentic applies.
We have put together over a hundred statistical routines that examine actual inventory flows, using detailed data extracted directly from ERP systems. We compare actual inventory levels with optimal inventory levels and present these deltas back to clients along with a range of insights that allow them to quickly prioritise and address imbalances.
While our advanced algorithms automate the processing and analysis of this data, it is important to note that our framework is firmly rooted in  inventory science that we document fully. This ensures that clients can always check the underlying basis, assumptions, and sensitivities that inform the analysis. We prioritise transparency and strive to provide our clients with a comprehensive understanding of the methodology, enabling them to have confidence in the results and make well-informed decisions regarding their inventory optimization strategies.
6. Inventory optimization holds the key to the success of a manufacturing setup today. What do you think engages the clientele since the competition is pretty tough in this domain?
Companies tend to assume that if they make the right strategic network decisions and have the right planning processes and tools, they will then have optimal inventories. What we consistently find is that organisations put huge efforts into digital transformations but often actually see little or no change to their inventory levels or performance. Even where significant improvements have been made, our diagnostics routinely finds further double digit improvements are possible. Some clients choose to work with us precisely because they have hit a wall in the improvements they can deliver themselves.
nVentic's approach puts inventories front and centre. We start with the detailed inventory data and show clients what it tells them about their supply chains. Our clients routinely make double digit improvements to their inventory position in just a few months, and from there address more structural challenges in a sustainable way. Ultimately, this speed to value and deep expertise  is what helps us to stand out against some of the bigger competition in our field.
7. Why do you believe the entire top-level executives and the team should be in sync with their inventory, as in where it stands, how fast it depletes, geography, etc.?
Inventory represents a strategic lever that significantly impacts and reflects the efficiency of your working capital, the agility of your operations, and the overall resilience of your business. Unfortunately, the C-suite has often regarded inventory as a mere tactical or operational concern, typically delegated to personnel several levels down the organisational hierarchy.
However, supply chain turbulence over the last few years has served as a wake-up call for executive boards, shedding light on the strategic importance of the supply chain overall and, in particular, the critical role played by inventory management. This has led to much good progress in terms of basic visibility. It may seem hard to believe, but even for many of the world's biggest companies it has until recently been impossible (and for some it still is!) to even know what inventory you have where in anything close to real time.
At nVentic we are focused on taking this one step further: from what inventory you have to what inventory you really need. Here too there is a disconnect between a board-level view, which can be mystified why so much inventory is necessary, and the planners at the operational level, who are faced with multiple challenges in the day-to-day management of inventory. When these two groups are brought into sync then transformational results are possible.
8. There are a lot of sustainability discussions taking place these days. How can inventory management in a manufacturing setup help in this regard?
Ineffective inventory management practices often result in the accumulation of excess inventory, ultimately leading to obsolescence. Obsolete stock represents wasted use of resources, including energy, materials, storage, maintenance and transportation. Inventory management has perhaps been neglected as a lever in sustainability, since organisations are already financially motivated to avoid waste. However, for many organisations, especially in high-margin industries, inventory obsolescence is simply seen as a cost of doing business. Yet as sustainability becomes a greater priority, inventory obsolescence should become a greater area of focus.
9. Considering the $163 billion inventory pile-up, how can businesses help rescue the stock, and what has nVentic done in this regard?
Inventory excesses are like an overflowing bath. The first thing to do is switch off the taps! This means quickly identifying where you have excesses and stop buying or manufacturing them. At the same time, efforts should be made to deplete the existing excess inventory. The worst thing to do with existing excess or obsolete inventories is ignore them or hope they go away. Obsolete inventory must be regularly identified and disposed of as it incurs storage and management costs.
Meanwhile, it is essential to assess whether excess inventory will naturally diminish over time or if proactive measures, such as active discounting, are required to expedite its depletion. nVentic's analytical tools assess and categorise inventories to allow our clients to get their inventories back under control quickly.
10. Tell us about the real-world inventory crisis and how equipped nVentic has been in this regard.
The past few years have posed numerous challenges for supply chains. The Covid pandemic restricted movement and led to localised production shut-downs, while consumers stuck at home switched their spending from services to goods, leading to a surge in demand. Additionally, major occurrences like trade disputes, the war in Ukraine, and Brexit further exacerbated disruptions in supply chains. This put pressure on supply chain capacity and many organisations sought to protect themselves by increasing inventory.
The problem is that it is frequently hard to predict specifically which items are most likely to experience shortages, so organisations try to increase inventory across the board. For instance, if a product requires 100 sub-components, the shortage of just one sub-component can halt production, despite the warehouses being filled with increased inventories of the other 99 sub-components. This simple example demonstrates why excess inventories and shortages often go hand in hand, which may seem paradoxical.
Over the past year, inflation, primarily driven by the impact the war in Ukraine has had on energy prices, has suppressed demand, just when organisations are flush with inventory. nVentic has been helping clients weather this storm by facilitating targeted inventory diagnostics: inventory optimization is not about inventory reduction or inventory increases per se, but in understanding where you need to buffer inventories and by how much, and by avoiding inventory excesses in the first place.