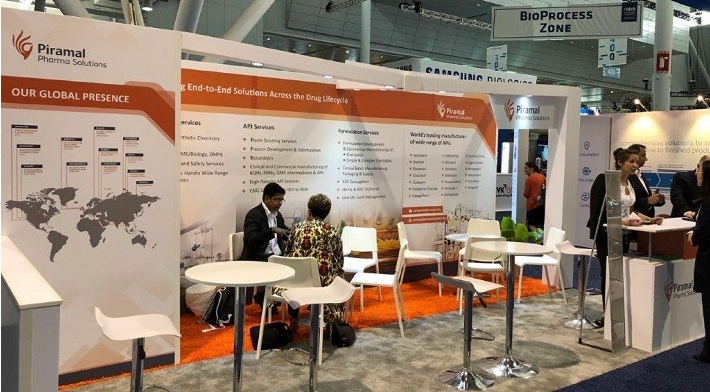 Q1. The global Contract Development and Manufacturing Industry (CDMO) has witnessed steep growth over the past few years. What is your perspective on the evolution of the CDMO Industry and how is it shaping today's market?
Outsourcing is a now a strategic function in most pharmaceutical firms as they leverage CDMOs to deal with the increasing complexities of the drug candidates, gain access to specialized expertise, ease the pressure of capital investments and manage soaring drug development costs.
With over 600 active CDMOs serving both global and local markets, the segment remains highly fragmented. The CDMO space in the pharmaceutical industry is evolving owing to the recent big-ticket Merger & Acquisitions (M&A). CDMOs are consolidating to become integrated service providers by expanding their offerings and building their organization's capacity through varied smaller transactions. For example: An Active Pharmaceutical Ingredient (API) CDMO acquires a dosage CDMO to be able to provide services for both drug substances and drug products. This trend is expected to continue as companies prefer strategic partnerships as well as the ability to engage with a limited number of suppliers for their outsourcing needs.
Oncology, which alone forms more than 10% amongst therapies globally, is an area of focus. Drugs for oncology are composed of high-potency active pharmaceutical ingredients (HPAPIs) which require containment and specialized infrastructure. We will continue to see significant investments by both CDMOs and pharmaceutical companies to manufacture high potency drugs along with capacity and capability enhancements.
One of the key growth drivers for companies in the CDMO space is their ability to offer integrated services with reliable and impeccable quality across the drug life cycle. CDMOs offering specialized services in niche areas like Antibody-Drug Conjugation (ADC), High Potency Manufacturing are also in high demand owing to the significant investment required to have these capabilities in-house.
Q2. What are some of the successful approaches undertaken by CDMOs that have an impact through the drug delivery process from discovery, process development, through scale-up, to full scale production?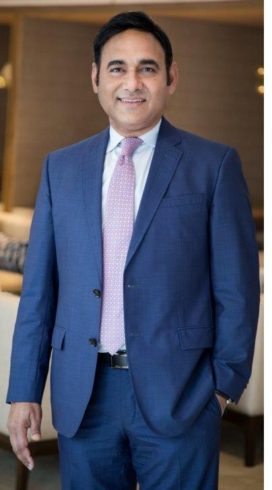 An integrated Contract Development and Manufacturing Organization increases value for its customer by offering a wide range of capabilities across a product life cycle and seamlessly blending them together.With the development of targeted drug delivery platforms, complex molecules and niche indications, both large and small pharmaceutical companies prefer to work with strategically integrated partners with a wide range of development and manufacturing capabilities.
A CDMO partner with a strong integrated network reduces the complexity of outsourcing to a pharmaceutical firm and ensures seamless delivery across multiple verticals. At Piramal Pharma Solutions, we offer integrated solutions for the entire drug cycle to our global customers, right from discovery to commercial manufacturing.As of today, Piramal Pharma Solutions has completed over 70 successful integrated projects that include discovery, drug substance, drug product, and clinical packaging.
Q3. Under your leadership, Piramal Pharma Solutions has established itself as the 'Partner of Choice' for both large pharma and biotech firms. What has been Piramal Pharma Solutions' contribution towards sustained development within the industry?

Over the years, Piramal Pharma Solutions has built a strong reputation in the market as the 'Partner-of-Choice' for both large pharma and biotechs. We have a proven and successful track record, during which we have launched 34 products that support innovator customers, including blockbusters such as Velcade® and Ninlaro®. As a global leader in Antibody-Drug Conjugation (ADCs), we have manufactured over 850 batches (including 440 GMP batches) for 180 different ADC candidates and over 55 different toxin/toxin-linker systems. In October last year,we launched Xcelerate Integrated Solutions platform to address the increasing demand from pharmaceutical firms for preferred collaboration with organizations that can provide world-class solutions across the entire drug-cycle. The platform sets the foundation through which customers can accelerate their programs from clinical through approval and launch.
Q4. What is that one thing that gives you leverage over competition when it comes to your R&D facilities?

Our global network of 12 development and manufacturing facilities located in North America (3), Europe (2) and Asia (7) offer services across the entire drug life cycle. Our development sites are forward integrated with our commercial manufacturing sites thereby allowing us to take a molecule through clinical development and all the way to the market. Our sites with accreditations from US FDA, European MHRA/MPA & PMDA Japan among others, address the needs of our Biotech and Pharmaceutical customers.Our highly qualified business development team, facilitate customer discussions with our scientific team, program managers and operational leads.
We draw upon the experience of our vast scientific pool of 350+ scientists to address complex process developments and formulation development problems. Proposals are crafted by the program management team in coordination with Research and Development (R&D), and operations identifying the right solution, site and timelines, from concept chemistry to drug product commercialization and delivery. The solution focuses on providing the best combination of speed, costs and uncompromising quality.
Q5. Piramal Pharma Solutions has expanded its presence in the North American market and now has three sites- Lexington (KY), River view (MI), Toronto (Canada)- that offer both API and Drug Product capabilities. Considering the vast geo-graphy that you serve, what is your view on the regulatory intricacies involved for an organization such as yours?

CDMOs shoulder greater responsibility as they serve multiple clients, where they could be the single source of supply in certain cases. CDMOs supply drug substances and drug products to various countries across the globe; as a result they are audited by both, the respective regulatory agencies of the country of launch as well by their customers. For CDMOs, customer audits are as critical as regulatory audits. Good service providers usually leverage the customer audits to adopt best practices in Quality and Compliance through continued engagement with their global customer base. At Piramal Pharma Solutions, 90% of the audits across our sites are customer audits. CDMOs must view the current regulatory landscape as an opportunity to provide a differentiated and sustainable advantage in a competitive market.
Q6. What are the key driving factors and challenges in the global active pharmaceutical ingredients (APIs) market?
What is the degree of competition in the global API market?

The global API market is highly competitive in nature due to the genericization and the associated cost of manufacturing the APIs.A key driver in life cycle management is the optimization of the API manufacturing process so that the drug remains competitive in the market, post genericization. The API manufacturing market is estimated to exceed US$185 billion by 2020.The innovator market is moving towards targeted medicines and this has led to increasingly complex chemical entities entering the clinic.
It has been observed that API manufacturing is the most outsourced area for drug manufacturers. To be a partner of choice in API development and manufacturing, we must be able to develop a robust process, successfully scale up from the lab to the plant and at the same time maintain a strong regulatory track record. Innovators also approach CDMOs for life cycle management of their drugs nearing patent expiry.
Q7. Piramal Pharma Solutions has been completed several acquisitions in the last few years under your leadership. What are some of key factors that you consider while evaluating opportunities for a potential Merger & Acquisitions activity?
Beyond synergy and fit with our capabilities, human capital of the targeted company is the most crucial aspect to consider along with targeted capabilities. It is important that the mind-set of the people and the culture of the targeted company be customer centric, so that we can operate as a single organisation moving forward.
The service industry is built on relationships: customers choose and remain loyal to a given partner because the latter has earned their trust. This aspect is particularly important in a regulated industry such as the pharmaceutical sector, where compliance and reliability are absolutely paramount. The technical capabilities and offerings of the targeted company should complement the offerings provided by the parent company; it increases the scope for cross selling and strengthens the "one-stop-shop" attribute of a CDMO.
To be a successful service provider in the pharmaceutical sector implies fostering a subtle chemistry both internally and externally – that's the main driving force behind customer acquisition and retention.
M&A activities create opportunities for services providers like us to widen our global reach to pharmaceutical companies and the end patient.  We stand committed to our customers and we remain focused on delivering medicines of the highest quality and on-time to our patients, while creating value for all stakeholders.
About Piramal Group
Piramal Group is a global business conglomerate with interests in Pharma, Financial Services, Information Management, Glass Packaging and Real Estate. With offices in 30 countries and brand presence in over 100 markets, the Piramal Group has a global team of over 10,000 people from 21 diverse nationalities. Since 1984, the Piramal Group has battled complex challenges to stay ahead of the curve. From one of the longest trade union strikes to fluctuating political stands, we have consistently attained organic and inorganic growth, thanks to strong global partnerships and strategic investments in core businesses. Today, the Piramal Group is valued at USD 10 billion, with more than 60% of the revenue generated from international markets. Our deal with Abbott in 2010, yielded a business evaluation of USD 3.72 billions.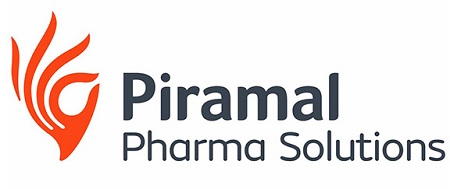 References:
1. Credence Research(https://www.credenceresearch.com/report/pharmaceutical-cdmo-services-market)