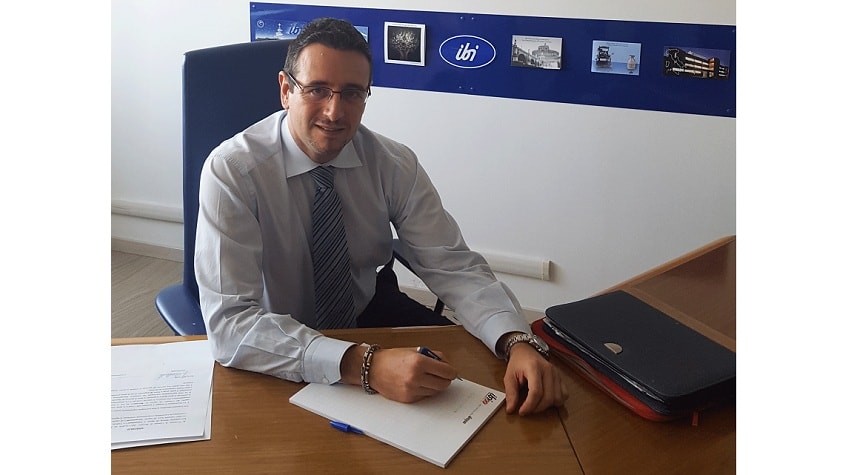 1. 88% of EU FMD CMOs are concerned that equipment shortages will affect their ability, or customer's ability to comply with the regulations. Do you think this concern is warranted and why?
Luca Pezzano: Vendor availability is a big issue compounded by the fact that most companies are starting their serialization projects too late and vendor resource is increasingly finite. To illustrate this point IBI selected machine and system vendors in 2016 and reached the validation stage in early 2017, throughout this time, the vendors were incredibly responsive and available to us providing feedback to any queries within a day. A year later, it takes weeks and this isn't because vendors have become lackadaisical, they are simply working on a greater number of projects, each requiring the same dedication and attention.
We found that selecting, installing and validating line and site level hardware and systems can take 12-months; without a dedicated team, it will likely take longer. Implementing enterprise systems and network connectivity can take 6-9 months. If you're lucky and everyone is using the same connection partners and a networked approach, this time can be significantly shortened. Given that the EU FMD deadline is less than a year away, any business that is not well into its serialization project already is going to face incredible pressure. Time is now the biggest enemy and risk is increasing day-by-day as time decreases and businesses hurry processes through without proper testing and validation.
2. More EU FMD CMOs (94%) than DSCSA CMOs (77%) plan on implementing aggregation despite it not being a regulatory requirement, what are your thoughts on this?
Luca Pezzano: One of the more immediate and promising opportunities to create additional value from serialization comes in the way of aggregation. We had already implemented aggregation at IBI for our US track-and-trace customers, so it was more a practical decision to continue aggregating product for the EU.
Implementing aggregation in parallel with serialization will offer pharma businesses better insights into their entire supply chains as well as a host of practical benefits. One such advantage can be seen in the advent of recalls and batch reworkings, aggregation allows the custodian of a batch to identify what is in an entire shipment by scanning one code rather than opening cases and scanning cartons one-by-one to find recalled batches. This ability to scan a singular code to identify an entire shipment also makes the exchange of products through the supply chain significantly more efficient.
3. 78% of CMOs were already working on value-added projects – why do you think CMOs in the EU are so focused on added-value at this stage?
Luca Pezzano: While regulatory readiness is no doubt the sole focus of most pharma and CMO businesses in the EU currently, there are some that have fully implemented a compliant solution and are shifting from a 'must' to an 'opportunity' mindset. It is essential that all businesses move to this mindset and view serialization not as a regulatory burden, but as a major milestone in the development of the pharmaceutical industry, loaded with inherent potential.
One of the reasons that CMOs are exploring added value is that there is much crossover between the implementation of serialization and the opportunities promised by Industry 4.0. Integration and digitization when it comes to Industry 4.0 are key, and both are inherent to serialization. Capital investment in new integrated technology on production lines, vertical integration of data, horizontal integration with supply chain partners, collaboration with external companies to improve systems are all requisite elements of a compliant serialization solution. They are also the foundations of Industry 4.0 – the data being generated, transferred and recorded as part of serialization will later be interpreted and used to drive improvements throughout the supply chain.
4. Not one of the EU FMD pharma respondents who said they were "very ready" for serialization were fully integrated with their CMOs, whereas 73% of CMOs stated they were connected with their brand owner customers. What do you think has caused this disparity?
Luca Pezzano: This is a significant difference, but it can be explained by the differing perceptions of what 'ready' means.
CMOs think they're 'ready' once their equipment, manufacturing and packing lines are validated. They are effectively waiting for pharma companies to come to them to tell them what they need for serialization – how much product, how many serial numbers, whether they want to aggregate etc.
The complexity of this connectivity is being widely underestimated by both CMOs and MAHs, however the latter are more conscious that readiness is dictated by it. From an MAH perspective, they think they're ready when all their customers, supply chain partners and CMOs are ready and connected.
These differing perceptions of readiness explain why there is such disparity in the results. There is no magic bullet here – the only way to ensure that businesses and the industry is ready for the FMD is effective communication and collaboration through the entire supply chain.
Luca Pezzano, operations director, IBI Lorenzini
Luca has been working in the pharmaceutical industry since 2001. Starting his career as a maintenance manager for medical devices at Janssen Cilag (J&J Group), he then moved into the pharma team with increasing responsibilities in the business excellence group and coordinating European projects. During this period Luca was certified as J&J Master Black Belt.
In September 2008 Luca joined IBI Lorenzini and today he leads various production operations, from oral grade up to sterile grade, for βLactam's and Non-βLactam's products, from API up to finished goods.
Since September 2015, Luca has been acting as project manager for the IBI/IBIGEN serialization project thus ensuring implementation and modification needed to be compliant with manufacturing equipment update and regulatory requirements for drug serialization for both the IBI/IBIGEN manufacturing plant and IBI/IBIGEN's clients.
About IBI-Lorenzini
Celebrating its 100-year anniversary in 2018, IBI-Lorenzini is an Italian privately owned pharmaceutical company, active in the market of injectable sterile beta-lactam antibiotics as MAH and contract development and manufacturing organization (CDMO), working in the production of recombinant proteins.