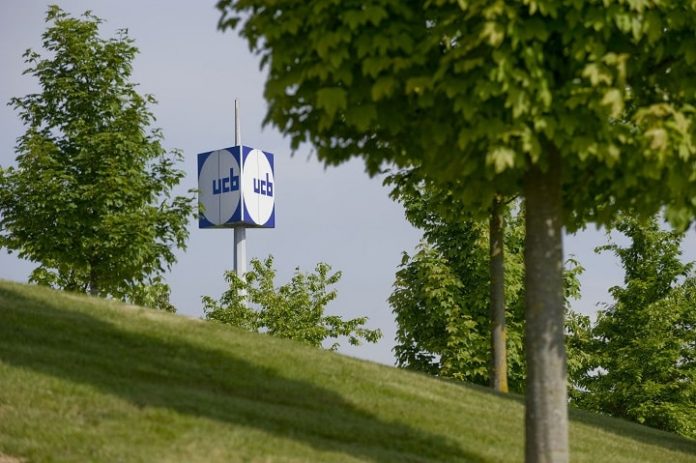 How artificial intelligence and technology have had an impact on everything from research and development to clinical trials, helping to shape the direction that drugs will take in the future was recently answered in detail to World Pharma Today's interview by Dhaval Patel, Executive Vice President and Chief Scientific Officer of UCB, a global biopharmaceutical company focused on the discovery and development of novel drugs and solutions that have the potential to transform people's lives. We also go in-depth on how UCB has advanced the field of drug discovery through technological partnerships.
What innovations within AI help make patient outcomes better?
Artificial Intelligence (AI) in healthcare is an umbrella term to describe the use of 'thinking', or cognitive technologies – such as algorithms, robotic process automation or machine learning. Put simply, AI is when computers and other machines mimic human cognition, and are capable of learning, thinking, and making decisions or taking actions.
It can be used to integrate patient experiences and opinions into solutions, further enhancing their value. In fact, AI can bring value to patients at almost every stage of the drug development process.
AI can aid disease understanding and drug development. By using data from patients' electronic health records, researchers can identify patterns that may be associated with certain diseases, and therefore more effectively find solutions. Machine learning can then be used to analyse data from past clinical trials to identify which drugs are most likely to succeed in future trials. AI can also help identifying suitable cohorts by analysing medical records and social media content, speeding up the trial recruitment by using AI to alert medical staff and patients about trial opportunities, thus leading to trials with more successful outcomes.
AI can play an important role in diagnosis. In 2021, we out licensed Bonebot, now known as "Flamingo", – an AI technology used to detect the presence of "silent" or asymptomatic fractures in the spine – to ImageBiopsy Lab for them to integrate into its existing hospital platform to increase detection of vertebral fractures caused by underlying osteoporosis1. Bonebot works by looking at x-rays taken of other parts of the body, such as the chest, in combination with spine containing CT scans, to automatically learn the 3D features of the spine and detect fractures.
We hope that the Bonebot can improve the way  spinal fractures, due to osteoporosis, are detected which can often go undetected..
We are exploring meaningful ways to incorporate ChatGPT into our day-to-day operations. ChatGPT is a chatbot powered by a type of Artificial Intelligence called a Large Language model, released by OpenAI. Put simply, it's an easy-to-use text generator trained on a wide variety of text data; everything from internet posts and web pages to books and academic papers.
Its impressive capabilities can be harnessed to process knowledge at scale, thus accelerating knowledge-intensive or even creative work like writing job descriptions, generating personal emails at scale, and summarizing large documents. While its medical use is not approved, in the space of chemistry and biology, generative models are progressing very quickly, and we might see them play a crucial role in drug discovery in the future.
References
1. Wang Y, Cai H, Pu Y, Li J, Yang F, Yang C, Chen L and Hu Z (2022) The value of AI in the Diagnosis, Treatment, and Prognosis of Malignant Lung Cancer. Front. Radiol. 2:810731. doi: 10.3389/fradi.2022.810731

How can artificial intelligence help choose patients for clinical trials?
 The success of evidence-based medicine – the explicit use of the best evidence to make decisions about individuals' care – assumes that the effect shown in clinical trials will be mirrored in real-world populations. Random controlled trials are vital for ensuring results are not biased and thus have "internal validity". Internal validity does not, however, address how well the causal relationship between drug and outcomes will generalise. Research has shown that factors beyond the treatment itself, such as age, sex, or medical history, may modify the measured effect.1
Having the right patients for the right trials is therefore vital, yet patient recruitment, enrolment and retention are an ongoing challenge. Only 5% of eligible patients participate in clinical research2 and there is a lack of diversity in clinical trials. This means that developed medications may not work as effectively for specific subgroups and the personalisation that patients require may be lacking.
We have a variety of AI tools which can help us to speed up the process of finding eligible participants. We can analyse hospitals, medical records and alerting HCPs and patients about clinical trial opportunities. AI can also help create and simplify complex entry criteria to be more accessible for potential participants, thus speeding up the recruitment process, and improving diversity by helping to remove barriers such as distance, transportation and time required.
References
1. Kent DM. et al. Risk and treatment effect heterogeneity: re-analysis of individual participant data from 32 large clinical trials. Int J Epidemiol. 2016 Dec 1;45(6):2075-2088.
2. Goodson N. et al. Opportunities and counterintuitive challenges for decentralized clinical trials to broaden participant inclusion. NPJ Digit Med. 2022 May 5;5(1):58. 

Describe the Global Innovators campaign and your motivation for launching it. 
Innovation is a well-used word in the pharmaceutical industry. It has been used to describe culture, capabilities, bringing ideas from other industries into ours and the medicines that we discover and develop. Essentially, innovation does not have a one size fits all definition
For us, innovation is a concept that is constantly evolving and changing as new technologies, trends, research findings and ideas emerge. But, most importantly, innovation needs highly skilled and motivated people to implement it. Because we know that our people are vital in the pursuit of innovation, and they are all unique, we set out to understand what innovation means to them and what they think makes a strong innovation culture.
We are calling this our 'Innovators' campaign, spotlighting our R&D employees' perspectives on innovation. Whether it is to bring new breakthroughs from lab to bedside or seeking to solve challenges for people living with severe diseases through collaborative partnerships, our campaign aims to showcase what drives innovation at UCB. We're sharing how we approach innovation, and celebrating our people, their talent, hard work and dedication to developing innovative solutions for the patients we serve.

You have recently collaborated with Praxis Precision Medicines for epilepsy research. Could you please elaborate? 
Our partnership with Praxis Precision Medicines is an early research collaboration agreement focused on the discovery of small molecule therapeutics as potential treatments of KCNT1-related epilepsies. KCNT1 is a gene, and the mutations of this gene have been increasingly recognised in severe, early onset epilepsies.
Currently, there are no approved therapies for this condition, but the initial research work conducted by Praxis suggest that small molecules can selectively inhibit the KCNT1 channel. If successfully developed, it could provide an effective treatment for individuals suffering from KCNT1-related epilepsy.
This collaboration shows our commitment to bringing new therapies to people living with rare epilepsies with high unmet medical needs. We hope that such a molecularly tailored approach, acting on the root cause could potentially provide a personalised medicine approach to people impacted by KCNT1-related epilepsies. 

UCB is committed to the research and development of epilepsy medications, notably those for uncommon and hereditary epilepsies. Tell us more on it. 
At UCB we believe that everyone deserves to live as freely as possible from the challenges and uncertainty of disease. Through the many years working in epilepsy, we have developed a clear understanding of what life is really like for our patients with epilepsy, so we have a uniquely holistic view of the gaps within our knowledge of the disease, which inspires our research and development.
In the last 30 years we've provided several medicines that we believe have helped improve the epilepsy landscape and improved the lives of people living with epilepsy. Our ambitions do not stop there, and we have an increasing focus on addressing unmet needs of people living with specific or rare forms of epilepsy, where few options exist – Dravet and Lennox Gastaut Syndrome for example. We also have ongoing development and investigational programs looking at rare epilepsies and new rescue medications.
Our long-term goal is to develop treatments that may be disease modifying, or even curative, for some epilepsies, and we have targeted early research programs looking at several exciting new treatment approaches. 

What has changed for good for UCB upon its collaboration with Microsoft, particularly in the drug discovery and development segment? 
We are striving to identify small molecules which will degrade specific disease-causing proteins. To achieve this, we need information – if we understand the disease, we can design the right molecule to treat it. But this is a very time-consuming process – there are millions of pieces of data and millions of molecules to investigate. We've been working closely with Microsoft to combine their computational services, cloud, and artificial intelligence (AI) with our drug discovery and development capabilities.
Our biologists are now working with data scientists to combine data with computational methods –we are using Microsoft technology to create huge knowledge graphs in an automated way. The ambition is to establish a 360° data-enabled view of patient populations to discover and develop medicines faster for people living with severe diseases. This collaboration allows AI technology to work alongside UCB's scientists and data specialists, to allow UCB to discover new correlations and patterns critical to finding innovative and highly individualized medicines.
One example is Research Canvas, where AI is applied to generate an overview of past and ongoing pivotal trials for a relevant indication, which is a notoriously complex activity. In addition to this already useful overview, the user can extract the eligibility criteria and other relevant clinical, safety, and regulatory information.

What role does 360-degree data-enabled view play in the development of customized medicines for patients? 
Data collection has developed significantly throughout recent years. It can assist and provide a deeper understanding of disease, both in a clinical setting and in a social context. By understanding and integrating the data and information around disease epidemiology, long-term studies and real-world data, we can paint an overall picture of the disease and what we need to target in treatment. This boosts our efforts in discovering, developing, and delivering patient-centred treatments and tackling unmet needs. 

How is the frequent collaboration across the industry going to help UCB make drug discoveries? 
At UCB we recognise that the solitary exploration of innovative ideas will never be as fruitful as collaborative work.That's why our culture not only fosters curiosity but also cross-functional collaboration. We adopt a "Super Network" model based on partnerships with biotech and pharma companies and the best academics. Our strong network of external partners challenges our thinking and exposes us to new ideas and ways of working.
This is particularly important in an era when technology is changing how pharmaceutical companies conduct research and develop medicines, as well as how patients experience healthcare and how healthcare professionals deliver it. We know that digital transformation has the potential to help us to identify novel disease biology insights, and our digital partners – such as Microsoft – can help us to realise this.
Other examples of our collaborations include our R&D collaboration with Lacerta Therapeutics, providing UCB access to a new gene therapy program and proprietary AAV capsids. Also, a research collaboration with EUROSpA, which is the largest European research scientific collaboration network with 16 European registries, collecting data from people living with axial spondyloarthritis (axSpA) and psoriatic arthritis (PsA). This research agreement will focus on understanding the impact of an uncontrolled disease on patients across Europe in axSpA to identify and address the unmet needs patients face. 
Real breakthroughs come from open collaboration and partnerships, and we make it a priority to work with a wide range of stakeholders across different disciplines. This requires constant dialogue, a culture of sharing, open-mindedness, and constant questioning. When you overlay the connectivity we have between our people, partners, and technology, it's a powerful mix.