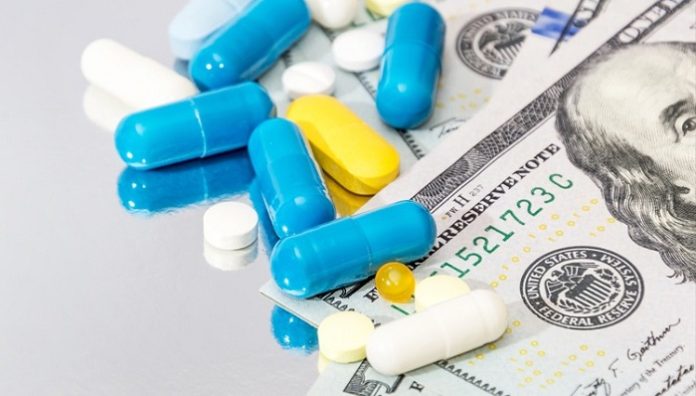 The UK chancellor has gone on to announce a £650 million growth package in life sciences so as to help in delivering the science and technology framework by way of boosting investment, reforming regulation as well as driving up talent and skills.
The package, which brings together 10 different policies, includes:
An overall £121 so as to enhance the commercial clinical trials and bring new drugs across the patient gamut faster.
Around £48 million of fresh money is needed when it comes to scientific innovation to prepare for any kind of future healthcare adversity.
An investment of £154 million will go on to elevate the capacity of the UK's biological data bank.
Around £250 million to incentivize the pension schemes in order to fund the UK's most dependable science and technology companies.
With the life sciences sector in the UK employing 280,000 people, it goes on to make £94 billion every year, as per Jeremy Hunt, the U.K. Chancellor.
The CEO of the Bioindustry Association, Steve Bates, has welcomed these initiatives, such as those that will enhance the financial access of startups and scaleups as well as create a pro-innovation environment for regulations. As per him, these positive steps will put them on the front foot to develop and manufacture the next generation of medicines and technologies. One of the co-founders of a clinical trials start-up, Michael Young, has welcomed the government's intended £650 million funding when it comes to life sciences research, as according to him, an excellent R & D vertical in the UK is being held up by an analogue drug development sector with a lack of investment in the trial sector, which goes on to show that the advances in treatments can take decades to actually reach the patients.
Policies included in the growth package for life sciences
Clinical Trials
Commitment of £121 million by way of novel Clinical Trial Acceleration Networks will fasten the clinical trials and also the access when it comes to real-time data. This is in response to the publication of a recently completed review when it comes to commercial clinical trials as well as a review as far as the life sciences clinical health regulatory system goes.
The Association of the British Pharmaceutical Industry's chief executive, Richard Torbett, says that it is absolutely correct that making the UK an attractive destination in terms of industry clinical trials requires regulatory reforms teamed with fast study setups and approvals, as well as enhanced access when it comes to data.
Manufacturing
UK's life sciences sector manufacturing element is all set for an investment boost, all thanks to new pots to bolster the nation's health resilience. A biomanufacturing fund that's worth almost £38 million in fresh funding has already been announced so as to incentivize the investment part and also enhance the resilience of the country in case of any other future pandemics.
Apart from this, £10 million in new cash has also been announced in order to find projects that help in driving innovation when it comes to cutting-edge manufacturing that can aid in UK's health resilience, like those that make use of nucleic acid technology as well as intracellular drug delivery to make sure improvement in vaccines, which happens to be a part of the Transforming Medicines Manufacturing Programme from Innovate UK.
According to one of the managing partners at a health investment firm, one needs to make sure that the UK works particularly closely with sector leaders so as to develop and manufacture new vaccines and medicines that happen to be ground-breaking in the country and also exported across the globe. He adds that there are indeed brilliant people as well as skills around in the biomanufacturing space; however, one needs more to make sure that the demands for the production of vaccines as well as therapeutics at the population level get met.
It is well to be noted that the UK chancellor has also committed to expanding the lab space by pledging to reform the planning rules so as to help scientists. Proposals such as local authorities taking greater account when it comes to planning needs have to be in the planning decisions. Apart from this, £10 million will go in to support UK organisations as well as researchers to build up novel pharmaceuticals, digital tools, and MedTech so as to enhance treatment when it comes to individuals that are addicted to cocaine and opioids.