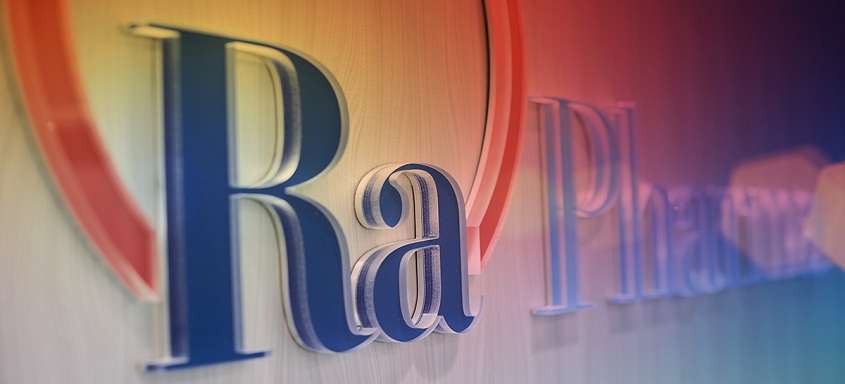 Ra Pharmaceuticals , a clinical stage biopharmaceutical company focusing on the development of next-generation therapeutics for diseases of complement dysregulation, announced that the EC has designated RA101495 as an orphan medicinal product for the treatment of paroxysmal nocturnal hemoglobinuria (PNH).
RA101495, Ra Pharma's lead clinical candidate, is a synthetic macrocyclic peptide inhibitor of complement component C5. The molecule is currently in development as a self-administered subcutaneous injection for the treatment of PNH, a serious hematologic disease characterized by pathological red blood cell lysis due to unregulated activity of the complement system."PNH is a rare and life-threatening blood disease for which new treatment options are desperately needed.
We are pleased that the European Commission recognizes this urgency in granting orphan drug designation to RA101495," said Doug Treco, PhD, Co-Founder, President and CEO of Ra Pharma. "We are very encouraged by our Phase I data, which demonstrate that RA101495 is a potent inhibitor of C5-mediated hemolysis with a favorable safety and tolerability profile. We are developing RA101495 for convenient self-administration via subcutaneous injection, and we look forward to advancing through clinical development to make this innovative product available to patients with PNH."
Orphan drug designation by the European Commission provides certain regulatory and financial incentives for companies to develop and market therapies that treat a life-threatening or chronically debilitating condition affecting no more than five in 10,000 persons in the European Union, and for which no satisfactory treatment is available. In situations where there is already an approved standard of care, such as with PNH where the monoclonal antibody eculizumab (Soliris) is currently available, the European Commission requires sponsors to provide evidence that the product under consideration is expected to provide significant benefits over the standard of care. In the case of RA101495, the decision to grant orphan drug designation was based on the potential for improved patient convenience with subcutaneous self-administration, and the potential to treat patients that do not respond to eculizumab.
Additional incentives provided by orphan drug designation include protocol assistance, a type of scientific advice specific for designated orphan medicines, and ten years of market exclusivity once regulatory approval is received for the target indication. Fee reductions are also available depending on the status of the company and the type of service required. The orphan drug designation does not impact the regulatory requirements for obtaining approval and does not guarantee that marketing approval will be received.
About RA101495
Ra Pharma is developing RA101495 for paroxysmal nocturnal hemoglobinuria (PNH), refractory generalized myasthenia gravis (rMG), and lupus nephritis (LN). The product is designed for convenient, subcutaneous self-administration. RA101495 is a synthetic, macrocyclic peptide discovered by Ra's Proprietary Extreme Diversity™ platform. The peptide binds complement C5 with subnanomolar affinity and allosterically inhibits its cleavage into C5a and C5b upon activation of the classical, alternative or lectin pathways. RA101495 also directly binds to C5b, disrupting the interaction between C5b and C6 and preventing assembly of the membrane attack complex (MAC). This activity defines a novel mechanism for the inhibition of C5 function. Repeat dosing in vivo has demonstrated sustained and predictable inhibition of complement activity with an excellent safety profile.
About the Extreme Diversity™ Platform
Ra Pharma's proprietary Extreme Diversity™ platform allows us to produce synthetic macrocyclic peptides that combine the diversity and specificity of antibodies with the pharmacological properties of small molecules. We utilize a process called ''mRNA display'' to produce extremely large and diverse libraries of peptides from which to screen for potential product candidates. The platform generates highly specific and stable peptide-like molecules with the potential for greatly increased bioavailability, improved cell permeability, and the opportunity to address protein-protein interactions including previously undruggable targets. It can produce libraries of 10 to 100 trillion members, allowing for the rapid discovery of highly potent candidate molecules.
About Ra Pharmaceuticals
Ra Pharmaceuticals is a clinical stage biopharmaceutical company focusing on the development of next-generation therapeutics for diseases of complement dysregulation and for a variety of orphan indications. The Company discovers and develops peptides and small molecules to target key components of the complement cascade. For more information, please visit: www.rapharma.com