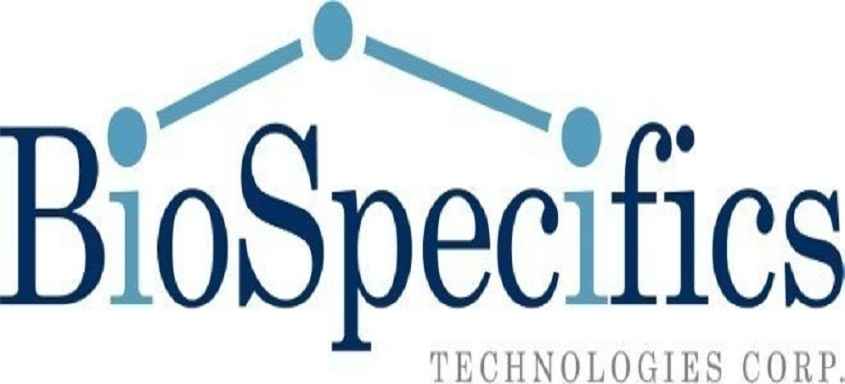 BioSpecifics Technologies Corp , a biopharmaceutical company that originated and continues to develop collagenase based-therapies with a first in class collagenase-based product collagenase clostridium histolyticum, or CCH, marketed as XIAFLEX® in the U.S.
And Xiapex® in Europe announced positive, highly statistically significant results from a Phase 2b study of CCH for the treatment of cellulite, or edematous fibrosclerotic panniculopathy.
Trial subjects receiving CCH showed statistically significant levels of improvement in the appearance of cellulite with treatment, as measured by the trial's primary endpoint (p<0.001), compared to those subjects receiving placebo. CCH was well-tolerated in the actively treated subjects with most adverse events being mild to moderate in severity, and primarily limited to the local injection area.
"Like in the prior Phase 2a study, these positive results are very encouraging, particularly because both patients and physicians saw a statistically significant improvement in the appearance of cellulite after CCH treatment," said Thomas L. Wegman, President of BioSpecifics. "Cellulite is highly prevalent in women and we see a promising opportunity for CCH in this indication and other cosmetic indications. We look forward to our partner advancing development of CCH for cellulite into Phase 3."
The Phase 2b trial was conducted by BioSpecifics' partner Endo International plc and enrolled 375 women with moderate or severe cellulite aged 18 years or older in the United States. Each subject received up to three treatment sessions of CCH (0.84 mg / session) or placebo with each treatment session occurring approximately 21 days apart. Twelve injections were administered into cellulite dimples during each session across an entire treatment quadrant – left or right buttock or left or right posteriolateral thigh. At both the outset and conclusion of the study period (28 days after the last treatment), cellulite severity was assessed by each patient and clinician using two photonumeric cellulite severity scales developed by Endo and third-party experts. The scales – the Photonumeric Cellulite Severity Scale (PCSS) – are 5-point scales ranging from 0 (no cellulite) to 4 (severe cellulite) that measure improvement in the appearance of cellulite.
The primary endpoint was the proportion of composite responders at Day 71 defined as subjects with a 2-point improvement in severity from baseline in the clinician-reported (CR) PCSS and a 2-point improvement in the patient-reported (PR) PCSS. Additional endpoints include a composite of 1-point responders, the percentage of responders with 1-point and 2-point improvements on the CR-PCSS and PR-PCSS, assessment of improvement by patient and clinician using the Global Aesthetic Improvement Scale (GAIS); subject satisfaction, and change in the Hexsel cellulite severity scale.
About Cellulite
Edematous fibrosclerotic panniculopathy, commonly known as cellulite, describes a condition in which lobules of subcutaneous adipose tissue extend into the dermal layer. Cellulite affects approximately 85-98 percent of post-pubertal females and can involve the loss of elasticity or shrinking of collagen cords, called septae, that attach the skin to lower layers of muscle. When fat in cellulite prone areas swells and expands, the septae tether the skin, which causes surface dimpling characteristic of cellulite. These changes can visibly affect the shape of the epidermis and resemble an orange peel-like dimpling of the skin.
About BioSpecifics Technologies Corp.
BioSpecifics Technologies Corp. is a biopharmaceutical company that has developed injectable collagenase for twelve clinical indications to date. Injectable collagenase is marketed as XIAFLEX® in the U.S. for the treatment of Dupuytren's contracture and Peyronie's disease by BioSpecifics' partner, Endo International plc (Endo). XIAFLEX® is also commercialized in Japan, Europe, Canada and Australia for Dupuytren's contracture and also for Peyronie's disease in Europe and Australia. Swedish Orphan Biovitrum AB (Sobi) has marketing rights for Xiapex® (the European tradename for XIAFLEX) in Europe and certain Eurasian countries and Asahi Kasei Pharma Corporation (Asahi) has marketing rights in Japan. Sobi is selling Xiapex in Europe for the treatment of Dupuytren's contracture and Peyronie's disease and Asahi is selling XIAFLEX for the treatment of Dupuytren's contracture in Japan. The XIAFLEX research and development pipeline includes several additional promising indications. Endo is currently managing development of CCH for Dupuytren's nodules, cellulite, adhesive capsulitis, human and canine lipoma, lateral hip fat and plantar fibromatosis. BioSpecifics is managing the development of CCH for uterine fibroids and plans to initiate clinical development in the first quarter of 2017. For more information, please visit www.biospecifics.com
For further information: 
BioSpecifics Technologies Corp., 
Thomas L. Wegman, President,
(516) 593-7000,
thomas_wegman@biospecifics.com