Shital Parikh Mars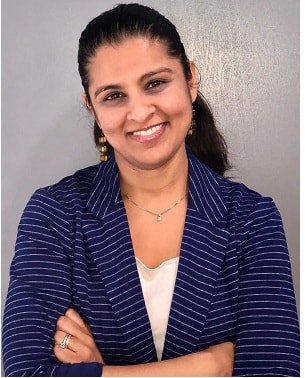 Shital's passion for creating an ethical pro-active pharmacy model led her to her current position in January 2016. Under her direction, Shital has guided Progressive Care and its wholly-owned subsidiary PharmCo LLC on a rapid growth trajectory with the signing of an investment deal with The Benchmark Company in June 2018 and the acquisition of Touchpoint pharmacy.
Shital has continued to focus on creating and implementing systems that help to improve patient adherence and provide risk management practices for physicians and providers. She is also responsible for spearheading Progressive Care's efforts to combat the nationwide opioid epidemic through a campaign designed to educate patients, physicians and providers on pain management alternatives offered by PharmCo.
Prior to becoming the CEO of Progressive Care, Shital was the company's Chief Operating Officer from 2012-2016. Shital also served as a vital consultant to Progressive Care from 2010-2012 where she provided business development consulting services and advised the company on human resources, financial reporting and transactions, operations, compliance, investor relations, among other areas.
Company:Progressive Care Inc
Progressive Care Inc. , through its PharmCo, LLC, is a South Florida health services organization and provider of prescription pharmaceuticals, compounded medications, provider of tele-pharmacy services, the sale of anti-retroviral medications, medication therapy management (MTM), the supply of prescription medications to long term care facilities, and health practice risk management. Visit Progressive Care online at: https://progressivecareus.com/