Robert Davidson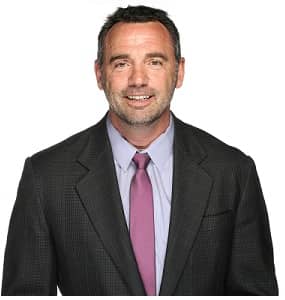 Prior to his role at CURE Pharmaceutical, Robert Davidson served as President and Chief Executive Officer of InnoZen Inc., Chief Executive Officer of Gel Tech LLC, Chief Executive Officer of Bio Delivery Technologies Inc., and has served on multiple corporate boards. Davidson was responsible for the development of several drug delivery technologies and commercial brand extensions. He has worked with brands such as Chloraseptic™, Suppress™, as well as Pediastrip™, a private label electrolyte oral thin film sold in major drug store chains. Davidson received his B.S. degree with a concentration in Biological Life Sciences. He has a Masters Certificate in Applied Project Management from Villanova University, Masters of Public Health from American Military University, Virginia and a Masters in Health and Wellness from Liberty University, Virginia. Davidson also attended Post Graduate Studies at the University of Cambridge.
Company:CURE Pharmaceutical
Headquartered in Oxnard, California, CURE Pharmaceutical is a fully integrated specialty bioscience company with proprietary dosage forms and delivery systems, the CureFilm™ platform. CureFilm™ can be applied to a broad range of molecules to improve drug efficacy, safety and the patient experience. Our product development programs targets new chemical entities and marketed drugs from traditional pharmaceutical actives to emerging cannabinoid molecules for which our delivery systems can offer unique strategic advantages.
At CURE, we are committed to commercializing innovative therapies that address significant clinical unmet needs. We are more than a technology partner. We understand our partner's business needs and work collaboratively to provide sustainable solutions to patients and stakeholders across the healthcare system.