Mr. Reynolds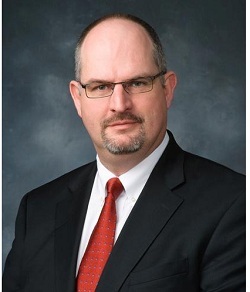 Mr. Reynolds joined West in 1980 as a Polymer Technologist, and throughout his long career with West has held a range of positions with increasing responsibility. He was recently appointed to lead the Biologics market unit, one of three primary areas of focus for growth for the company's proprietary products and services. Prior to this role, Mr. Reynolds worked within the Delivery Systems organization, leading initiatives to market novel Delivery Systems—including injection devices, safety and administration systems, auto-injectors and prefillable syringes. He also worked to develop strategies for future growth, including the acquisition and development of new technologies to enhance the West portfolio.
In 2005 Mr. Reynolds relocated to the US from Europe, where he was responsible for European Marketing, and led the integration of the acquired Medimop technologies into the organization. His experience within the core West business has been complemented by his work in the field of devices and delivery systems.Mr. Reynolds holds a degree in Polymer Technology from Trowbridge College, UK.
Company:West Pharmaceutical Services
West Pharmaceutical Services, Inc. is a leading manufacturer of packaging components and delivery systems for injectable drugs and healthcare products. Working by the side of its customers from concept to patient, West creates products that promote the efficiency, reliability and safety of the world's pharmaceutical drug supply. West is headquartered in Exton, Pennsylvania, and supports its customers from locations in North and South America, Europe, Asia and Australia. West's 2016 sales of $1.5 billion reflect the daily use of approximately 112 million of its components and devices, which are designed to improve the delivery of healthcare to patients around the world.