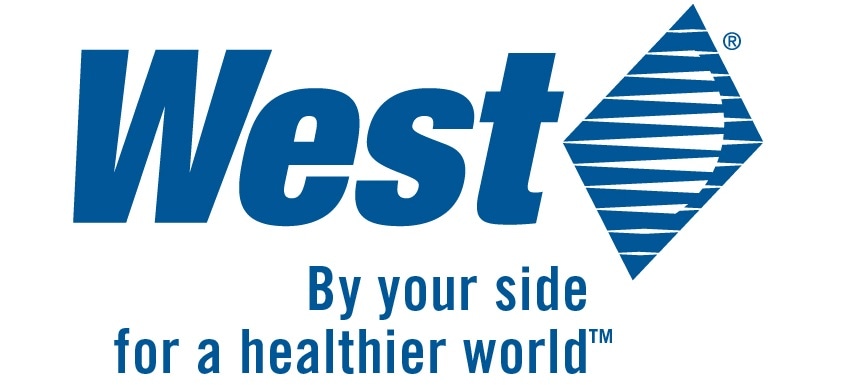 1. What makes the market demand rising for integrated delivery system?
The market demand for integrated delivery systems which combine an injectable drug, its container and the system used to administer it—continues to grow due, in large part, to the popularity of self-administered therapies for rheumatoid arthritis, diabetes and other chronic conditions.
Around the world, care for many chronic conditions is moving out of the doctor's office and into the home environment with patients or caregivers tasked with delivering regular injections of medication themselves.
The trend toward self-administered drugs is part of a shift to a more patient-centric approach in the manufacturing of integrated delivery systems. Because of this renewed focus on the patient, drug delivery system manufacturers are continually reevaluating the processes by which they improve existing systems and how they develop new ones.
A drug can only truly have the desired patient benefit if it is taken as prescribed, delivered effectively and maintains performance over time. But it can be hard for patients to alter their lifestyle and routines, making an easy-to-use, integrated delivery and administration system essential.As a result, pharmaceutical companies are paying closer attention to the design, function and efficacy of the delivery systems paired with their injectable medicines.
2. What can better delivery systems do to benefit drug manufacturers?
Even the most innovative drug can only provide the appropriate therapeutic benefit if it can be delivered effectively and the patient adheres to the necessary treatment regimen.
To this end, collaborating with a delivery system manufacturer that is knowledgeable and focused on providing quality solutions to ensure that all four key elements of an integrated design – the drug, the primary container, the delivery system and the end use –can be very beneficial to the drug manufacturer. Together, device and drug manufacturers can work seamlessly as partners to provide innovative solutions that help mitigate risk, encourage patient adherence and enhance value through unique integrated delivery combinations.
3. What key trends are the driving factors of Biosimilar's drug delivery markets?
Probably the biggest trend is the rise of self-administration, which has been driven by the advent of biologic therapies for chronic conditions. But while biologic drug manufacturers have the resources to collaborate with a drug delivery manufacturer to design a custom-made device, biosimilar manufacturers — due to the rush to file first once the original's patent expires and smaller budgets — are often not afforded that luxury. Instead, biosimilars must be delivered in ready-made delivery systems. The good news for drug makers is that these offerings are being created based on previous designs and data utilized for original biologics drugs. The challenge biosimilar manufacturers have to face is knowing which delivery system is best for their drug and how quickly their partner can assist them in getting the offering to market.
Another trend is toward designing delivery systems that patients want to use. The design aspects that impact the patient's affinity for the system are as much of a focus as how it interacts with the drug it's delivering.For self-administered therapies, it is critical that patients find the delivery system intuitive and easy to use. Systems that are not designed with the patient in mind can negatively affect their emotional attitude and motivation to sustain treatment, and ultimately could affect the drug's impact and success in the marketplace.Biosimilar manufacturers are looking for more sophisticated delivery systems backed by data that proves patient satisfaction. They are expecting the delivery system manufacturer to demonstrate how patients feel about their product. Is it easy to use? Is it discreet? Does it decrease discomfort? When devices are intuitive and efficient, they reduce the disruption to patients' daily lives, increasing the potential for optimum adherence, subsequently benefitting the biosimilar manufacturer.
Lastly, biosimilar manufacturers are looking for delivery system companies that incorporate innovative design features such as connectivity, versatility and adaptability to address emerging challenges and incorporate forward-thinking innovation.
4. What is West's approach towards Biosimilars and Generic markets?
At West, we understand the biosimilars boom intimately.We know the complexity of biologic drugs and their need to be delivered through an integrated system that is safe, reliable and patient-centric. We also know that biosimilar manufacturers feel immense pressure to file first, and we have a comprehensive portfolio of productsto help them do get their products to market quickly.West also does contract manufacturing from product conceptualization through manufacturing and final packaging. This broad expertise gives us the ability to provide the right solutions that meet the needs of our customers, their drugs and, most importantly, the patient.
A key part of our approach is a focus on quality. Drug manufacturersplace a very significant emphasis on quality measures instituted in development of systems that will deliver their drugs. No longer just an innovative suggestion, Quality by Design has become a non-negotiable aspect of drug delivery technology development. Applying a data-driven, QbD approach to the design and development of packaging components and delivery systems can help ensure a delivery system that consistently functions as expected. The use of clean, injectable systems with high-quality injectable drug components can also lower the risk of particulates and leachables, helping to reduce patient risk and ensure the drug and its packaging meet strict standards for quality set by regulatory agencies.
As for generics, our approach is similar. We know that in order to succeed, generics manufacturers need to file fast and respond to unforecasted market demand. All this needs to happen in a landscape with higher quality expectations than ever before. To answer this need, West offers the AccelTRA™ components program, which is designed to deliver quality, speed and simplicity to meet the unique needs of the generic drug industry. The components program offer market-leading delivery times and a single next-generation formulation for stoppers that help generics manufacturers stay competitive.
5. How do you plan to conquer the challenges faced by you in this market?
For biosimilars, remaining innovative, adaptable and keeping up with the trends in the market can be a challenge. Because biosimilar manufacturers are potentially not developing their own customized self-injectors, a wider variance of delivery system volumes are critical moving forward. We also need to make sure we are always keeping the patient experience at the top of our minds, but without ever compromising quality and reliability.
With generics, the biggest challenge is keeping pace with the speed at which generic manufacturing moves. Many packaging suppliers simply can't keep up. Because of our global presence, we have the flexibility to respond quickly to customer needs. Additionally, our focus on quality means our products are ideal high-quality solutions for pharmaceutical companies looking to bring drugs to market, and to patients, quickly, safely and efficiently.
6. Is there a difference between the Asia and Western market, if so how do you differentiate it?
One big difference between the Asian market and the western world is in regulatory standards for pharmaceutical packaging. In the U.S., for example, the Food & Drug Administration (FDA) expectations for packaging materials and components are very well defined, while in China, the China Food and Drug Administration (CFDA) process is going through a great amount of change. Although the expectations for the new regulatory requirements in many Asian markets are not yet clearly defined, they appear to be attempting to somewhat align with the global standards. As this takes place, West's global presence, especially working with higher-regulation sectors, is a real asset.
Additionally, as Asia-based pharmaceutical companies continue to grow their businesses globally, domestic companies doing business abroad will need to meet regulatory requirements for quality in the new markets they are serving. With West's more than 90 years of expertise in global regulatory compliance we're able to provide expert support for pharmaceutical companies throughout the Asia-Pacific region navigating regulatory standards around the world.
In terms of West's offerings, we do not differentiate between the Asian market and the western world. West has a broad portfolio of offerings for makers of injectable drug products that help improve patient health. Almost anything we offer around the world we offer in Asia. Our products lines include:
 Stoppers and seals for injectable packaging systems—help ensure drug compatibility and stability, while also supporting operational efficiency.
 Syringe and cartridge components—including custom solutions for the specific needs of injectable drug applications.
 Self-injection systems—innovative, patient-centric technologies that are easy to use and can be combined with connected health technologies that have the potential to increase adherence.
 A range of administration systems—intravenous (IV) infusions are one of the most universally used methods of administration in healthcare settings, and West offers a variety of reconstitution and transfer systems to simplify the IV admixture process and eliminate the risk of needlestick injuries.
We also offer a wide array of services spanning the entire production process. We do a great job of anticipating customer needs, and then we are able to work alongside them, from initial product support, contract manufacturing, and other services throughout development, all the way to assisting with regulatory approval. AccelTRA™ is a trademark of West Pharmaceutical Services, Inc., in the United States and other jurisdictions.