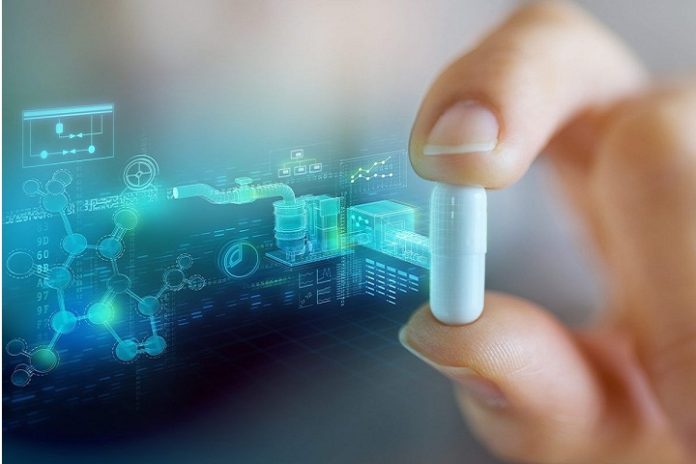 Pharma Industry Leaders Views on Trends and Innovations of 2019 and Predictions for 2020.
The Pharmaceutical Industry has been witness to an enhanced outlook in 2019. There have been significant developments and new avenue evolutions which have changed the way Pharmaceuticals and its ancillaries are perceived, examined and dealt with. The flow of ideation and knowledge in this sector has been astounding, to say the least, and the swiftness to adopt the change has been extraordinary.
Taking into view the tectonic shift that has taken place in this vertical, World Pharma Today, questioned the Pharma industry leaders about their views on the influential trends and innovations of2019:
"Which trend or innovation do you believe has been the most influential in 2019?"
As the dynamics of industries change with time; more so in the case of Pharmaceuticals, where a lot of thrust is given to innovations and improvements. The refresh button is always put to use in one of the most looked-up to sectors of recent times. They say change is the only constant and 2019 was no different to this vertical. It did witness changes that many opinion makers thought were monumental.
The rightful use of technology, its impact & know-how, evaluation and implementation of data analysis were few of the many amendments that took place in a quick motion. That being said, Industry's preparedness to this constant shift has been worth commending. With this in mind we put forth our next question to the industry leaders: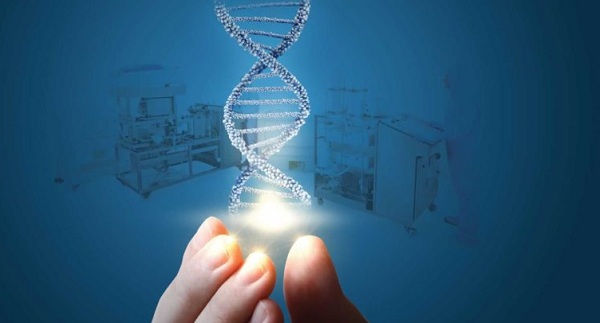 "How has the pharmaceutical industry evolved over 2019?"
You ought to believe that with the variance and the frequent shifts which have taken place in 2019, the impact on 2020 is going to be huge, to say the least. The policies and the framework concerning the political and technological enhancements shall be put to place in 2020. This being done, there will be a significant amount of change that global and even the regional Pharma giants may experience which might go a long way in shaping up the industry.
Innovations and developments 2019 has seen is just a tip of the iceberg. The evolution is all set to make an exhaustive impact in the years to come, and thus we put our next question:
"Which trends do you believe will have the biggest impact on the industry in 2020 & Why?"
Andrew Henderson, sales and marketing director, Sterling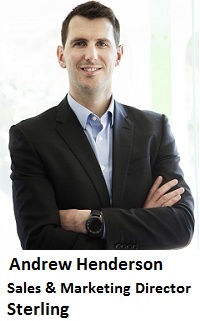 1. Which trend or innovation has been the most influential in 2019?"
2019 has seen the global contract development and manufacturing organisation (CDMO) sector partake in significant merger and acquisition (M&A) activity, with companies increasingly investigating ways to grow or consolidate their offerings.
Companies that can offer multiple services are now at a greater logistical advantage in a highly competitive sector, as sponsors often try to avoid having multiple companies in their product supply chains. Reducing layers of complexity helps to reduce project management requirements and can lessen a product's time to market while lowering costs for the sponsor company. Naturally, we've seen a rise in global M&A activity in the CDMO sector over the past year in response to these requirements, which will likely continue throughout 2020!
Sterling has also contributed to this trend. In April 2019, we acquired a cGMP facility from CiVentiChem in Cary, North Carolina. The new facility gives us a local presence in the US market, which makes up 70% of our global customer base, and we can also meet greater demand for our small-scale API development and manufacturing capabilities.
2. How has the pharmaceutical industry evolved in 2019
Large pharma firms are now moving towards the outsourcing model for large-scale manufacturing requirements. The growth of this model is partly because of the need for expert knowledge and experience many CDMOs can provide, and partly due to sponsor firms looking to focus on their own core capabilities. This industry-wide shift towards outsourcing has resulted in globalisation and consolidation efforts by CDMOs, as mentioned. Here at Sterling, we are currently experiencing high demand for our specialist capabilities which centre around hazard evaluation, hazardous chemistry and process design, among others.
3. What trends do you believe will have the biggest impact in 2020 & Why?
It's likely that both the outsourcing and M&A trends will continue into 2020 as the CDMO market becomes increasingly more competitive in these areas. As Big Pharma firms are likely to continue outsourcing non-core requirements to specialists, it will be interesting to see how CDMOs continue to develop their capabilities to provide customers with better services and meet demand.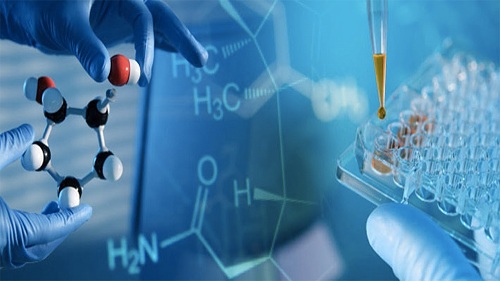 Going forward, the efficiencies and benefits new technologies can offer CDMOs are likely to shape the sector. For example, demand for highly potent active pharmaceutical ingredients (HPAPIs) is continuing to grow due to advances in areas such as oncology. Because of this, firms are looking to explore new technologies and develop their internal infrastructures to ensure they can handle these products safely and efficiently. One such technology is continuous processing, which Sterling has been investigating as part of its Technology and Innovation Programme.
Despite the industry's cautious approach, we can expect to see wider uptake of technologies like continuous processing in response to the complex new compounds entering the pipeline. The process gives firms greater parameter control while potentially achieving conditions that were previously unattainable and exploring more direct routes to molecules. Implementing continuous processing will allow CDMOs to expand their capabilities in line with complex molecular requirements and potentially drive the industry forward in terms of innovation in process design and new route discoveries.
Mark Quick, executive VP, corporate development at Recipharm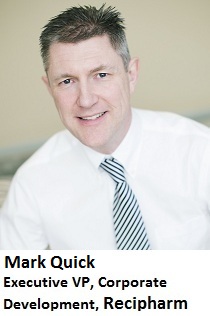 1. Which trend or innovation has been the most influential in 2019?
As the industry looks to diversify capabilities and expand geographical reach, 2019 saw a rise in consolidation amongst contract development and manufacturing organisations (CDMOs) and smaller pharmaceutical companies. Merger and acquisition (M&A) strategies have been vital to the success of CDMOs and their service offerings.
Through M&A activity, CDMOs have gained access to new technologies and specialised equipment which has enabled them to facilitate the delivery of offerings outside their core capabilities. This, in turn, bolsters their capacity to meet customer demand. To this end, consolidation has played a major role in CDMO activity and an increase in outsourcing of development and manufacture services.
For example, Recipharm acquired Sanofi's former inhalation product manufacturing facility at Holmes Chapel in 2018. This acquisition of this site has equipped us with access to specialist technologies for metered dose inhalers and nasal sprays, as well as dry powder and other processes for the development and manufacture of inhalation products.
2. How has the pharmaceutical industry evolved in 2019
Patient-centricity has underpinned much of the activity carried out in the industry in recent years. As part of this initiative, the EU Falsified Medicines Directive (FMD) was enforced in February 2019 in a bid to prevent counterfeit drugs entering the supply chain.
The introduction of serialisation mandates has led to a significant operational shift in the sector. To ensure compliance with FMD guidelines, pharmaceutical firms were required to establish a comprehensive serialisation solution across their packaging lines to improve safety features on all medicines. Many CDMOs have since realigned business processes and infrastructure across all facilities to enhance the communication between supply chain partners. Recipharm employed TraceLink's Life Sciences Cloud In its preparation for the FMD requirements as it enables connections between customers and supply chain partners on a single network. In a post-compliant environment, this has allowed all parties to being collaborating in a shared area, where they can seamlessly exchange data.
3. What trends do you believe will have the biggest impact in 2020 & Why?
The opportunities brought about by M&A transactions gives drug developers more scope for drug development. For example, the 505(b)(2) new drug applications (NDA) pathway enables new drugs to be approved at a quicker pace, resulting in greater demand for a range of services. The ability to approve a drug via this pathway has generated significant interest in orally inhaled products and nasal sprays. We expect this to drive demand for our integrated outsourcing service for inhalation as the exploration into development techniques for inhaled delivery is pursued.
Manuel Leal, director of business development at Idifarma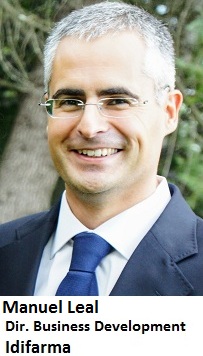 1. Which trend or innovation has been the most influential in 2019?
For Idifarma, it has certainly been the demand for specialist manufacturing capabilities and the rise of smaller batch sizes, to accommodate the growth in drug development for smaller patient populations and novel drug therapies.
As more than 40% of new chemical entities (NCEs) that are entering the drug pipeline have low water solubility, finding an effective strategy for improving poor bio-availability became even more vital in 2019. Therefore, pioneering processes such as spray drying dominated discussions across the industry. Companies that had already invested in such technologies to support complex drug development offered a unique solution to one of the most pressing challenges for the industry.
As drug requirements became more niche, the need for small batch runs and flexibility in manufacturing processes continued to be a prominent focus for the year. Because of this, we have seen further specialisation across the CDMO market, as companies will look to outsource their products to a variety of CDMOs depending on their requirements.
2. How has the pharmaceutical industry evolved in 2019
It's important for the industry to continue to support patient adherence by looking for ways to improve comfort such as offering products in forms that patients can take at home. Because of this, firms are increasingly focusing on developing more suitable dosage forms and ensuring patient centricity.
The need for enhanced solubility of various molecules under development, as well as the possibility to change the dosage form from parenteral to oral or inhalation administration routes, are opportunities that will likely result in more drug developers looking to a contract partner that can offer advanced technologies such as spray drying across 2020 and beyond.
Barbara Morgan, general manager at Lubrizol Life Sciences Health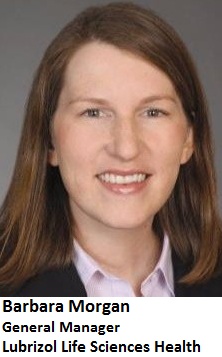 1. Which trend or innovation has been the most influential in 2019?
Further investigation into the use of cannabinoids
In 2019 we broadened our Drug Enforcement Administration (DEA) registration to become an authorized manufacturer of Schedule I substances, including the analytical testing, development and manufacturing of cannabis-derived materials to be used in pharmaceutical applications for medically justified, legal uses in the United States. There is much opportunity for further research into this active ingredient and we expect this area of investigation to grow.
The global medical cannabis market is projected to grow at a compound annual growth rate (CAGR) of 24.4% and surpass $20.17 billion by 2025, according to Coherent Market Insights.
2. How has the pharmaceutical industry evolved in 2019
Extended duration drug eluting devices up to a year or more Extending the duration of release of drug eluting device is now key for many drug developers, as the growing focus on patient-centricity and compliance is fuelling the creation of products that require fewer cycles of implantations and removals.
Some of our clients are now asking for extended release durations of one year and longer, which requires the evaluation of different polymer chemistries, drug loading strategies, and API selections to achieve these goals.
3. What trends do you believe will have the biggest impact in 2020 & Why?

Re-shaping the approach to dosage forms
We expect to see continued growth in previously overlooked routes of drug administration such as nasal dosage forms via the 505(b)(2) regulatory approval pathway that takes an existing API into a different route of administration.
Nasal delivery can offer an ideal route and increased bioavailability for several drug types, particularly those indicated to treat the central nervous system.
There is a real increase in the demand for nasal delivery; just recently our proprietary nasal delivery formulation of diazepam for the treatment of epilepsy was submitted as a New Drug Application (NDA) to the US Food and Drug Administration (FDA). This route of administration may also be suitable for non-conventional APIs, such as biologics.
A more flexible approach
Outsourcing partners need to be ever nimbler in their approach to drug development and manufacture, particularly as 40 per cent of drugs in the development pipeline are classed as precision medicines.
Precision therapies are unique to a patient or patient population, so CDMOs will therefore have to adapt and find unique methodologies to suit such projects.
Size and adaptability factor are going to be critical for CDMOs when troubleshooting and optimizing the critical quality attributes of a product. Such a flexible approach can be difficult to find at large CDMOs that were well positioned to meet the demands of the blockbuster era.
Christian Dunne, global head of sterile solutions at ChargePoint Technology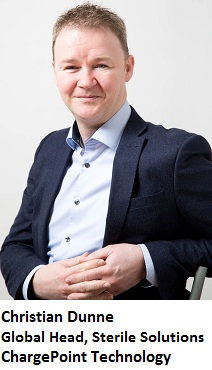 1. Which trend or innovation has been the most influential in 2019?
From ensuring operator safety, to protecting drugs from cross contamination, the need for more innovative containment strategies continues to be a key focus for 2019. Coupled with increasing demand for drug manufacturing using high potency active pharmaceutical ingredients (HPAPIs) and sterile manufacturing requirements, manufacturers were faced with containment challenges across the pharmaceutical and bio-pharmaceutical industries.
Current technologies such as isolators and RABS offer substantial benefits to manufacturers, but advances in the industry have seen manufacturers looking to develop their containment strategies to remain competitive and ensure compliance.
2. What trends do you believe will have the biggest impact in 2020 & Why?

The industry has seen an influx of innovative new technologies, such as single use technologies, smart monitoring and multi-location solutions, in response to the specific manufacturing and handling requirements of sterile products. Manufacturers are continuing to implement these new technologies due to the benefits they offer, with reduced costs and downtime key elements of this offering, and it's likely that this will continue as sterile products increasingly form a major part of the drug development pipeline and regulations.
As regulations continue to tighten and the need for flexible manufacturing facilities becomes more prominent, the industry will no doubt continue to innovate during 2020 and use technology to improve their manufacturing processes, so they are fit for purpose now and in the future.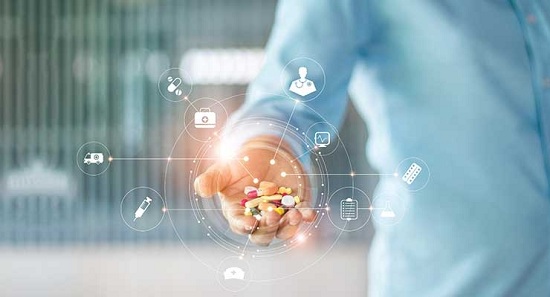 Thomas Underwood, head of marketing at Quanticate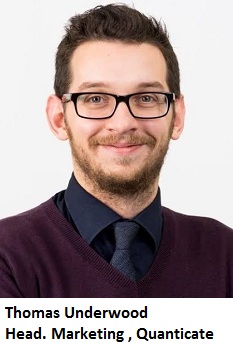 1. How has the pharmaceutical industry evolved in 2019
Rare Diseases
There are approximately 7,000 distinct rare diseases affecting 350 million people worldwide and more studies than ever are being conducted on them. The FDA has more than 700 active Investigational New Drug Applications (INDAs) for just gene and cell therapies and in 2017 approved two cell-based gene therapies. It is anticipated that gene therapy will become a mainstay treatment for many rare diseases.
We expect to see more new drugs for rare diseases and emerging bio-techs honing in on these, as well as increasing interest from large pharma.
As these studies are complex in nature, the prices of drug development are high. While in most cases patients cannot afford them, hospitals and insurance agencies usually pay for the treatments. There is a sense of pride and achievement in the industry when a successful INDA for rare disease is made. Gene altering treatments are often viewed as one-time-miracle-cures and that is something pharma wants to be a part of.

2. What trends do you believe will have the biggest impact in 2020 & Why?
Real World Evidence
Real World Evidence (RWE) is going to be become even more important as we move into 2020. In 2019, the industry saw the Food and Drug Administration (FDA) approve the first drug where its analysis was largely based solely on real world data (RWD) with Pfizer's Ibrance [2]. The demand for RWE is increasing due to the growth of rare disease studies and rising clinical trial costs, as well as the emergence of technologies to capture data outside of a clinical trial and we should expect more RWD within our study protocols.
RWD collected through observational studies outside of the traditional clinical setting holds great potential for rare disease trials where it's more difficult to recruit for smaller patient populations and fund a full-scale randomised clinical trial.
The correct collection of RWD is essential to facilitate its analysis and prove drug efficacy and this must be factored into a clinical trial at design stage. Clinical Registries and Electronic Health Records (EHR) and post authorisation reports are just some of the sources for RWD. It is important for CROs and pharma to have a handle on how to use this data and also to be aware of latest technologies for processing such data. Some examples include Clinical Pipe which connects EHR to EDC systems and Medable where RWD and all other streams of eSource, EDC is centralized in one platform for analysis.
Marcelo Cruz, head of marketing and business development, Tjoapack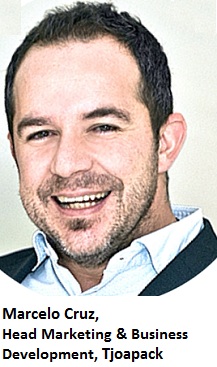 1. Which trend or innovation has been the most influential in 2019?"
One of the most influential developments in the industry in 2019 was the EU Falsified Medicines Directive (FMD), which came into effect in February. The serialisation requirements associated with the regulation brought about significant changes for companies in the pharmaceutical supply chain. Under the FMD, medicines must be correctly serialised and verifiable so that patient safety is not compromised by counterfeit products.
The legislation requires all pharmaceutical products distributed in the EU to be fitted with a barcode containing a unique identifier (UI); products must also have a product code, batch number and expiry date. This information must be uploaded to a supra-national system to allow the product ID to be verified at the point of sale. This helps to ensure the product's authenticity throughout the chain.
Now that the deadline has passed, many companies have started to refine their operations in response to these requirements, with firms looking towards full aggregation as the next step. This is likely to provide additional benefits to supply chain partners and their operations
2. How has the pharmaceutical industry evolved in 2019
As mentioned, aggregation is a concept many companies are now investigating following the implementation of the FMD. For many firms, aggregation is the logical next step after serialization. The process creates a serialized relationship between the UIs associated with packaging containers and links the serial numbers of units with their case and batch. This creates a 'parent-child' relationship between pallet, case and unit.
Firms are now realising that if aggregation is applied correctly, they will have 100% visibility and verification of the units they are shipping and their codes. Without aggregation, suppliers are largely left to infer which products are contained in which case or instead investigate by opening a case and scanning units manually.
Fully aggregated procedures can eliminate this need, thus creating significant process efficiencies and lowering resource requirements. Additionally, where firms are using platforms based on technologies such as blockchain, data integrity can be maintained to ensure products are still verifiable through the supply chain in line with the FMD.
3. What trends do you believe will have the biggest impact in 2020 & Why?
2019 has seen many pharmaceutical firms starting to explore digital solutions to ensure they are compliant with new track and trace regulations and it's likely that this will continue into 2020.Many serialization solutions require the implementation of new data management systems to collect, store and securely transfer the necessary information between supply chain partners.
Many of the data management systems being introduced into the market use technologies such as blockchain. Blockchain can be used to create an immutable ledger of data, which acts as a digital mirror of the supply chain. New data entries must be verified by other stakeholders in the chain, which not only helps to ensure that products are verifiable at the point of dispensing but can also provide in-depth and real-time analytics can allow companies to react more swiftly to market demand, improve operational efficiency and improve inventory management.
Companies have also started to look at how the new processes and systems they've put in place could help to improve auditability and other internal operations as a result of increased access to operational and supply chain data.
Allan Bowyer, director of industry marketing at TraceLink
1. Which trend or innovation has been the most influential in 2019?
It is impossible to talk about 2019 with mentioning the serialization regulations that have forced significant developments and opened the door for further innovation in the management of the pharma supply chain.
The EU Falsified Medicines Directive (FMD) came into force in February and its rollout wasn't a simple 'find solution-implement-comply' transition. A number of countries implemented post-deadline stabilization periods to help ease the transition and prevent medicine shortages – and with good reason.
The success of FMD depends on pharmacists being able to scan and verify every serialized product but a significant number of dispensers in Europe are still non-compliant, with France and the UK among those having the highest rates of missed connectivity. Broadly speaking, regulators in each country gave dispensers leeway to dispense packs where they were confident an alert was false. Some country authorities have now ended their stabilization periods, while others are beginning to wind down with most expecting full compliance by February 2020.
Data integrity issues have also thrown out some notable challenges in various ways throughout the year. When solutions first went live, handling falsified medicine alerts was a significant concern for manufacturers and dispensers, with users saying they had not anticipated having to deal with so many alerts so soon. Fortunately, most of these were caused by data entry problems rather than intentional wrongdoing – this has been somewhat resolved over time, but these alert causes are still much higher than expected.
There has also been a notable increase in the number of false alerts occurring due to errors made by dispensers, mostly caused by misconfigured scanners and double scanning/decommissioning.
These are still false alerts and the EMVO has tasked manufacturers with identifying the root causes of alerts and working to reduce the alert rate from its current rate (latest according to EMVO is 2.87%) to less than 0.05%. This will be an ongoing effort likely to carry on for months to come.
Russia
We saw a huge uplift in engagement from current customers in Russia, as well as a number of new partners that operate in the region in mid-2019.
The serialization and reporting requirements for Russia are considered the most complex in the world. As of January 1, 2020, all medicine imported into and traded within Russia must comply, and this applies to more than 370 manufacturers.
The shortness of the deadline and lateness of clarifications when it came to the requirements of the law and technical guidelines (which continue to evolve), combined with the incredible complexity, has put serious pressure on businesses operating in the country, and some, though late to the game, have not yet started implementation. For those that haven't, it is imperative to choose a compliance solution, start implementing it now and start training personnel on the new system and business processes as soon as possible after that.
2. What trends do you believe will have the biggest impact in 2020 & Why?
Global compliance
Along with Russia, 2020 will continue to see track and trace requirements evolve in markets around the world, including Brazil and Egypt. In fact, by the end of 2020, it's estimated that more than 75% of the world's medicines will be protected by one or more serialization requirements—including more than 90% of prescription medicines. As more and more countries introduce and enforce new regulatory requirements, it will be increasingly important for companies to start building a long-term global compliance strategy that links people, processes, and technology across a complex and evolving compliance ecosystem.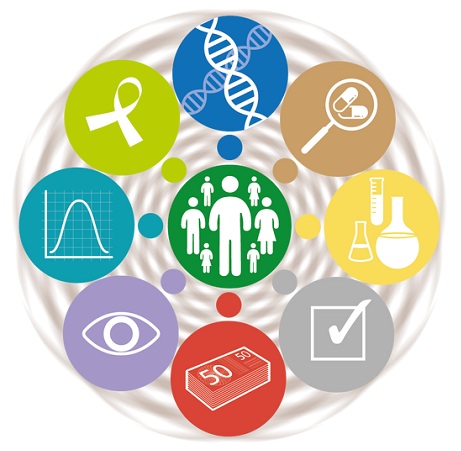 Greg Scanlon, APIs and intermediates lead, Pfizer CentreOne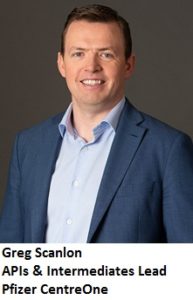 1. What trends do you believe will have the biggest impact in 2020 & Why?
The global drug supply chain is increasingly complex and disruptions to common but critical medications are occurring every day.
Where drugs are made, and how safely and reliably, will remain top-of-mind with regulators and Congress. Recent Energy and Commerce Committee hearings on API supply reliability offer an insight into the growing concern of government and regulators on the quality of medications and the safety, security and reliability of the global supply chain.
Regulators and the industry are looking for solutions to mitigate drug shortages caused by supply chain disruptions and over-reliance on supplies of key materials, APIs and other ingredients from lower-cost industrial economies.
In 2020, industry and regulators will seek ways to develop cooperative and subsidized means to help fix shortages. This will include financing modern, high-volume capacity to make common high-shortage drugs and APIs and to help diversify and stabilize global supply chains.
CMOs will work to assure integrity of their supply chains and demonstrate global compliance standards and seek to further develop multiple secure sources of ingredients and APIs. Demonstrating supply chain integrity will be an even stronger differentiator among contract manufacturers.
Jeremy Drummond, senior VP of business development, MedPharm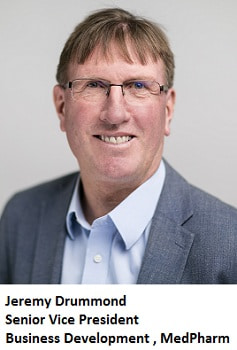 1. Which trend or innovation has been the most influential in 2019?"
A key trend in 2019 was the increased interest in generic companies looking to penetrate the market for topical products following the FDA and the EMA publishing guidelines which support the use of in vitro models for demonstrating bio-equivalence.
This trend has been building for some time. Generic companies are appreciating that using these models reduces both the risk and cost of development. They are also discovering that regulatory authorities on both sides of the Atlantic are open to justifying these streamlined development programs based on sound scientific arguments supported by robust data and solid scientific arguments.
Another major trend has been the explosion of interest in the potential indications for cannabinoid derivatives. With the increased deregulation, investors want quick screens to point them towards the best target indication for this diverse range of products. Sophisticated in vitro models that can give pharmacodynamic, as well as pharmacokinetic readouts are increasingly in demand.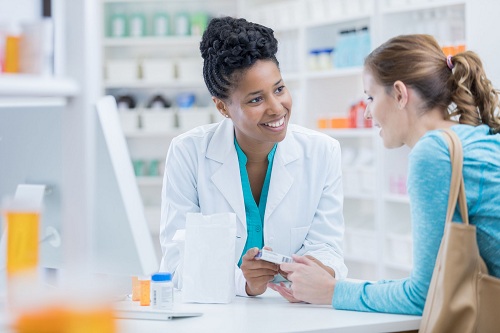 2. How has the pharmaceutical industry evolved in 2019
One key evolution in 2019 has been the continued consolidation of pharmaceutical consumer health businesses. This has driven market share growth of the key companies and is coupled with the continual drive to globalize brands and desire to differentiate them as appropriate for local patient needs. A key consequence is that these companies are looking for innovative ways to expand marketing claims for their ever more valuable brands and educate Key Opinion Leaders without the risk and cost of doing clinical trials. In vitro models based on human tissue that are directly relatable to the clinical outcomes and provide answers to specific questions provide a convenient solution.
3. What trends do you believe will have the biggest impact in 2020 & Why?
The major trend of new biological treatments is undoubtedly going to continue. These will continue to be focused on major and severe disease states and challenges of delivery of these complex molecules/systems will still hinder progress. With the increasing demand for higher health standards across all populations, there is likely to be a growing realization that the treatment of moderate conditions using more conventional patient-centric dosages (oral, topical) will remain an attractive market. Particularly in the niche area of topicals, with changes in the industry and new guidances, the need for reliable manufacturing of complex semi-solids can be expected to increase.
One route of delivery which will get increasing attention is the direct route to the brain via the nasal cavity alongside the increasing prevalence of neurodegenerative diseases in the aging population. This route avoids first-pass metabolism and potentially avoids issues associated with the blood-brain barrier. As a consequence, new in vitro tools that can reliability model penetration of drugs through viable human nasal epithelia are of growing interest.
Sascha Sonnenberg, global head of business development at Sharp Clinical Services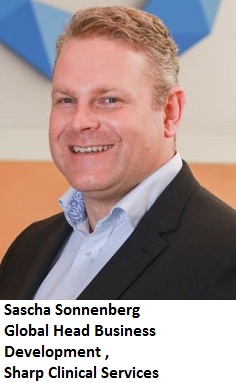 1. Which trend or innovation has been the most influential in 2019?
Patient centricity is for sure the biggest trend the industry is following. Having a well-defined strategy in this area will assure patients are recruited and stay engaged in a compliant and adherent way in clinical trials.
First and foremost for pharma companies and sponsors, patient-centric trials practices will help them make savings – faster recruitment and lower drop-out rates will shorten trials and deliver earlier revenue streams.
There is also a groundswell of regulatory focus and support for patient-centricity with the FDA in particular showing a keen interest in understanding how this model can help bring therapies to patients more quickly and efficiently
2. How has the pharmaceutical industry evolved in 2019
The industry continued to move slowly in 2019, hiding behind the excuse of heavy regulatory controls hamstringing innovation. One clear example of this is the slow progress of e-label adoption in clinical trials. These have been in development for 10+ years and have not left the stage of a pilot project despite the proven advantages of saving time and costs whilst also improving patient engagement during clinical trials.
A constant stream of new technologies, innovative therapies and regulatory "constraints" will see the industry continue to be confronted with new challenges. To succeed, large Pharma will need to fill their pipelines with small biotech and cell & gene therapy (CGT) innovators and solve the supply chain challenges that those new therapies will bring.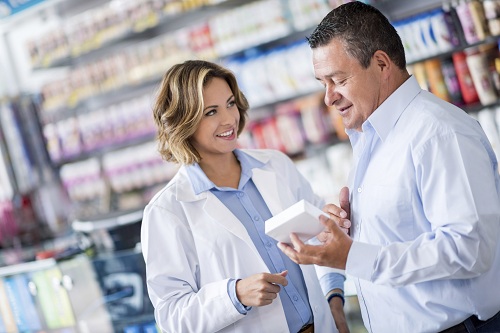 3. What trends do you believe will have the biggest impact in 2020 & Why?

The breakthroughs we have seen in the last 2-3 years, particularly in the area of CGT, are just the beginning and will bring opportunities to progress from treatment to cure for patients suffering from cancer, diabetes and rare/orphan genetic disorders.
These therapies are a challenge for the established supply chain models and CGT will further drive the development of demand-driven supply chains. These newly designed supply chains will better meet the requirements of smaller volumes, higher-value batches and personalised therapies with a decentralised rather than a centralised manufacturing approach.
A major influence on this supply chain evolution will be patient-centricity with virtual strategies. Virtual trials are often a key part of a patient-centric strategy and the potential benefits where a comprehensive strategy is implemented can be incredible. By leveraging state-of-the-art technologies and processes such as direct-to-patient logistics, wearables, mobile health technologies, big data and AI, clinical sites can mostly be eliminated from the supply chain and patients will become more engaged and active when participating in trials.
Trends and Predictions – Zenith Technologies
2019 was a real watershed year for the Life Sciences industry, with topics like Industry 4.0, Digitalisation, Internet of Things (IoT), advanced analytics and cyber security at the forefront of discussions.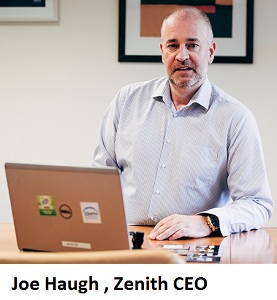 Distinguishing between the buzzwords, philosophies and reality in Life Sciences manufacturing has been critical. According to Zenith CEO, Joe Haugh; 'It's easy to talk about these industry terms without understanding their true meaning or implications for our customers.'
In this article we look at how our business has evolved this year, to better meet the needs of our customers, as well as the trends we see shaping the industry through 2020 and beyond. Our thoughts are based on Zenith's experiences in 2019, in which 1.2 million engineering hours were booked to over 530 Life Sciences projects.
A drive towards resilient manufacturing
When we look at the breakdown of project work completed this year, we see a significant increase in cyber security or resilient manufacturing consultancy. According to a Deloitte report: Cyber & Insider Risk at a Glance: The Pharmaceutical Industry  the pharma sector is the primary target for cyber criminals looking to steal IP – the estimated cost of cyber crime to the market is suggested to be $18 billion in 2020.
In response to this developing market, we have seen a greater prominence of cyber engineering strategy project work filtering down to us. Our customers are adopting such practices as; robust cybersecurity maintenance processes (ensuring customer have the highest level of protection at all times,) cyber hygiene standard practices (to prevent compromise of OT networks,) and control systems security responses (including a suite of prepared tools and practices to be deployed when an intrusion is detected.)
Most of the Cyber Security work we completed in 2019 focused in the design phase and the inclusion of cyber considerations into Operational Technology (OT) project deployment strategies. We see this trend continuing into 2020. Our projects now often include a 'Secure Infrastructure' team where the cyber security team and the infrastructure team have combined to be 'One Team'.
Increased flexible production strategies
We have also seen an increased need from our Bio-Pharma customers, for increased flexibility with simplified production strategies.  One area of growth has been through the adoption of single use technology.
Single use or disposable bio-processing equipment is now used widely throughout preclinical and clinical manufacturing and is increasingly being adopted for commercial products manufacturing. Our customers have quickly realised that it offers faster turnaround for smaller batches due to the avoidance of cleaning, sterilisation and validation prior to usage. We have also seen an increase of smaller production facilities and automated labs utilizing Cell and Gene therapies for personalized medicine approaches. Although this strategy is giving increased flexibility many of our customer are seeing an increase in logistical complexity caused by the increased number of components and consumables required.
We are also starting to see the number of contract manufacturers we work with has been on the rise. These facilities need to be flexible enough to produce multiple medicines to meet industry demands.
Continuous manufacturing
This year we have also witnessed a shift to continuous manufacturing, with many of our customers seeing increased optimization and cost savings as a result. Over the last few years continuous manufacturing has moved out of preclinical and clinical manufacturing include full scale production both in drug substance and drug product manufacturing. They have seen benefits including; a reduction in production costs of 15-30%, increased overall equipment efficiency (OEE) of 75% in many cases, a 60-80% reduction in end-to-end batch lead time, as well as significant reductions in inventory and utility costs. There is also a requirement for smaller facilities being needed to house this type of plant.
A move towards to continuous processing is has also followed the larger theme of digitalisation. The convergence of IT and operational technologies (IT-OT) has the potential to enable new capabilities across Life Sciences for years to come.
Unlocking the potential of data
As previously mentioned, another theme we have seen is our customers wanting more out of the data they have. Our project delivery has highlighted that the focus in manufacturing data analysis is about quality, not quantity. Engineers need fewer variables and more data points for those variables in order to work more effectively and draw genuine conclusions from data. Our customers require a narrow, deep focus – not a broad and superficial one. The general discussion and project objects have been about delivering answers to the big questions, 'how is my batch doing,' and 'has this deviation effected product quality.'
Our customers need the capability to derive genuine and actionable intelligence from their data – not to just access and compile it. In this sense digital data strategies need to be built in at the project Basis of Design (BoD) to ensure operators, supervisors and executives have access to the data they require to build process and business excellence.
From our experience our customers are interested in the integrity and contextualization of their data to ensure they get the most value out of what they have, thus unlocking the value and power of their data.
In 2020, our Life Sciences customer base will be demanding these 'Big Answers', rather than 'Big Data'.
Delivering Life Sciences 4.0
2020 will see continued development of our offering to meet the changing needs of our customers. By joining forces Zenith Technologies and Cognizant can truly transform the Life Sciences industry and help develop the digital factories of the future.Bridging the IT OT divide will enable our customers to make tangible business improvements and obtain a new level of insight. Our combined approach will enable our customers to leverage data analytics, cloud technology, and IoT capabilities, to truly deliver on their Life Sciences 4.0 goals and ambitions.
Forward-Looking Statement
World Pharma Today in its advent to highlight the plusses, the repercussions, has put forth the opinions that industry leaders, the doers of the vertical have and how important are the changing circumstances to up the ante.
As expected, last year, there have been enormous and startling changes that
have taken the Pharmaceutical Industry by storm. Be it the regulations or the technology; acquisitions for a better output or inclination to giving quality a thumbs-up; Global Industry leaders or the mid and small-sized manufacturers have all dealt with socio, economic and political issues at length.
With so many expected and otherwise changes taking place, 2019 may be termed as one of the most critical years as far as the long-term impact and influence are concerned. Let alone the inclination to doing a variety of experiments, brands have also been on a constant lookout to upgrade and find newer avenues for their survival.
Switching to better product models, acquiring efficient designing systems is all set to become a new normal in 2020. And why not; look at the way mergers and acquisitions have taken place in the past for a better product and service portfolio.
With tangible changes happening, it is absolutely certain that good practices of 2019 have paved the way to a healthier Pharmaceutical Sector in the coming years. It has been immense learning for all, however, only time will tell how the acquired wisdom is used for a common benefit which is- To Uplift the Pharma Industry.