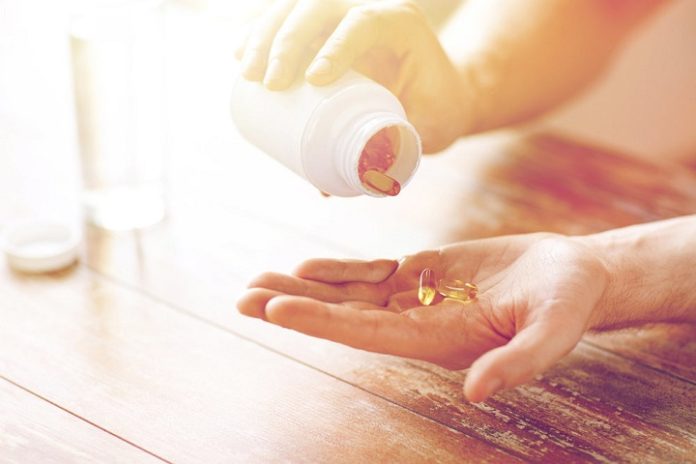 Early phase bioequivalence studies are/can be conducted on all USFDA Orange book approved list of dosage forms based on submission requirements by pharmaceutical companies This has been a market trend for more than 2 decades.
USFDA Orange book lists nearly 10,000 approved formulations since and before the year 1982 in the RX and OTC category. For the first 10 years, average yearly approval was 110. The next ten years (1992-2002), the average approval rate of formulations doubled to 220. Since the last 2 decades, average approval rate of off patent generic drug formulations is in the range of 350-400 per year. In the first month of Jan 2020, 43 standalone new dosage forms are approved in the USFDA Orange book These trends are indicative of the significance of the off patent generic drug market. The Orange book database is witnessing a rising trend by both large and small companies specializing in both key (oral and Injectable) and emerging dosage forms (Cream and ointments)
Top 3 exclusive dosage forms (Injectable, tablet and capsule) account for 73% of the total Orange book drug approvals. Top 2 Routes of administration (Oral and Injection) account for 83% of the Orange book drug approvals. Topical Formulation in the Orange book contribute to less than 15% of approved listings. 87% of the dosage form listings (all Routes of administration) in the Orange book are for the tablet, Injectables and Capsules from 1982 till date.
The top 15 Global Generic companies account for 29% of the Orange book listings. Indian Pharmaceutical companies (Aurobindo, Zydus and Sun) contribute to the 14.5% of the USFDA approved dosage forms. Oral and Injectable formulations have been the volume drivers of the USFDA Orange book listings. The emerging segments in the listings are the Cream, ointments, gels and lotions.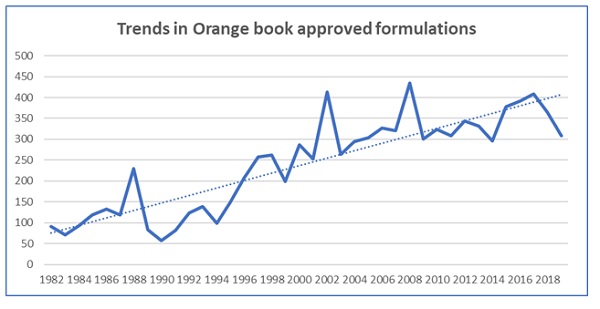 Forecast and predictions for the Early Phase
Stabilization and Consolidation is expected in the USFDA Orange book listing based on the following:
Oral formulations (tablet and capsules) listings in the Orange book will continue to move a steady pace with an incremental increase in average listings starting with an increase of 3 (first 10 years (1982-1992) to an all-time high of 28 from 1993 to 2002 , followed by 6 in from 2003 to 2013 and stabilized to an increase of 6 from 2014 to 2019.
Top 6 generic and specialty companies Mylan, Sandoz, Hospira, Fresenius Kabi, Aurobindo and Baxter contribute to 16% of the total USFDA Orange book listings.
Tablet Dosage forms: Top 5 companies, Mylan pharmaceuticals Inc, Teva pharmaceuticals USA, Sandoz Inc, ANI pharmaceuticals Inc, Novartis pharmaceuticals contribute 18.5% of the total listings.
Capsule Dosage forms: Top 5 Companies: Mylan pharmaceuticals INC, Aurobindo pharma ltd, Teva pharmaceuticals USA, Zydus pharmaceuticals USA INC and Sandoz Inc.
Injectable dosage forms: Top 5 Companies: Hospira Inc, Fresenius Kabi USA LLC, Baxter healthcare, West-ward pharmaceuticals international LTD and B Braun medical INC.
Fougera pharmaceuticals INC, Perrigo, Taro Mylan, ACP Nimble buyer Inc, Teligent pharma Inc dominate the fragmented market of Creams, Ointments, Gel and lotions.
Top 5 Molecules in Oral Dosage category (Tablets and Capsules) are Diltiazem hydrochloride, Levothyroxine sodium, Amphetamine aspartate; Amphetamine sulfate; Dextroamphetamine saccharate; Dextroamphetamine sulfate, Methylphenidate hydrochloride and Temozolomide., Dextrose; potassium chloride; sodium chloride, Heparin sodium, Carboplatin, Ceftriaxone sodium and Irinotecan hydrochloride.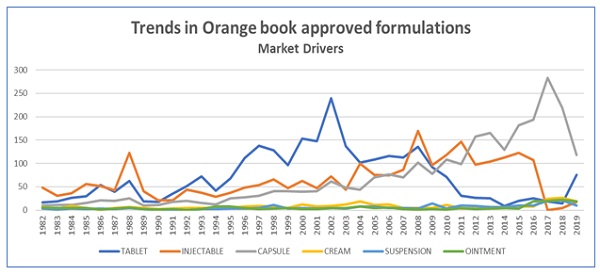 Cliantha Research Early Phase Market Capitalization –
Cliantha Research has more the 15 Years of Experience and expertise in conducting greater than 5500 Early phase studies for all major categories of dosage forms listed in the USFDA Orange book and has overall market capitalization of greater 50 % in the Early Phase segment since inception in the year 2004. 96 percent of Cliantha's Early Phase Clinical Research experience is focused in the Oral route (Tablets, capsules, suspensions and Granules.3.6 % of Cliantha's therapeutic focus is in the Transdermal Category (Creams, ointment, patch and gel) and less than 1 % in the Injectable category.
Cliantha Research conducts 76 % (1725) of its Early Phase clinical studies for the USFDA. Cliantha Research has an Early Phase presence of over 50 % (5866) of the market in the USFDA Orange book formulation listings. Cliantha Research has a major presence in key dosage forms particularly in the Oral dosage category (Tablets, Capsules, Suspension and Granules). Cliantha Research 's Early Phase experience spreads across 10 types of tablet dosages (3429) and 6 types of Capsule dosages (1177). Cliantha has an emerging presence in the patch (157 Studies) and spray (10) formulation category.
Cliantha Research has global plans to enhance its market capitalization and presence in the following 2 potential categories. In these 2 categories, approved dosage form listing in the USFDA orange book are showing an upward trend particularly in the last 2 decades.
Cliantha presence in the emerging dosage form categories:
Transdermal (824 dosage forms mainly in creams and ointments: more than 50 %)
Injectables (2751 dosage forms)
Cliantha Research 's milestone achievements in the Early Phase Clinical Research
1. 100+ derma/patch BE Studies (Adhesion/PK)
2. Successfully conducted the Open First to File study across geographical locations.
3. 70+ studies with continuous cardiac monitoring studies.
4. Seamlessly executed 23 long housing studies.
5. 50 + studies for long washout.
6. 150+ studies for hormonal preparation.
7. Successfully conducted 40+ studies in elderly population.
8. Phase I, multiple dose, placebo-controlled study to evaluate the safety and tolerability.
9. Successfully executed QT/QTc study (TQT study) by Setting-up facility for 24 hrs holter and telemetry monitoring.
10. Successfully conducted 06 sublingual tablets studies (Nitroglycerin 0.6 mg) demanding frequent blood sampling.
11. Clinical studies executed for biosimilar molecules like (Darbepoetin, Enoxaparin, Pegfilgrastim, Repoitin, Adalimumab, Trastuzumab)
12. Successfully executed studies for depot injections having higher sample size (n=220) and 70 days ambulatory samples
Cliantha has an expertise of conducting 1725 USFDA studies in all key approved dosage forms of the Orange book since its inception in the year 2004.
A Snapshot of Cliantha's expertise in the early phase studies based on key routes of administration:
Experience with Different Routes of Administration wise